Crystal Renay Accuses Ne-Yo of Cheating: The complete Truth About Their Marriage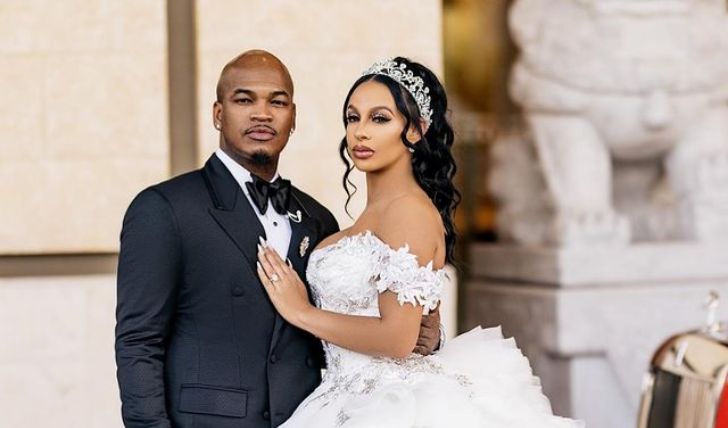 Ne-Yo and Crystal Renay have been married for over six years: Complete story here!
Ne-Yo's wife of over six years, Crystal Renay, is opening up about all the lies and emotional distress she suffered at the hands of the Grammy-winning singer, and the allegations are vile, to say the least. After Renay's string of accusations sent the internet into a frenzy, the 42-year-old singer-songwriter responded to the claims, which, most agree, sounds like a tacit admittance.
Born Shaffer Chimere Smith on October 18, 1979, in Camden, Arkansas, Ne-Yo rose to stardom after his penned song Let Me Love You reached number 1 in various countries. Ne-Yo's songs were all the rave in the early 2000s, and since the singer has had multiple Grammy nominations and won three. Ne-Yo shares three kids with Renay and two more with his ex-partners.
Ne-Yo's wife accuses the singer of cheating!
A whirlwind romance followed by an unplanned pregnancy and a hasty marriage, Ne-Yo and Crystal Renay's marriage has now turned into a scandalous affair, with Renay accusing the So Sick hitmaker of cheating and deception. Reney, an entrepreneur, mother of three, and the founder of NudeLuxeRx Skincare, took to her Instagram on Saturday and revealed the truth about her marriage to the world.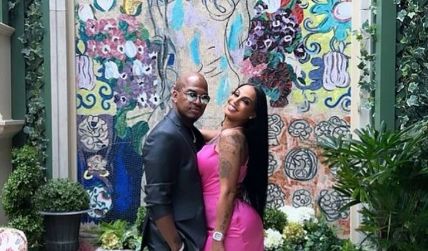 Renay accused Ne-Yo of being a serial cheater.
Photo Source: Instagram
"Eight years. Eight years of lies and deception," Reney writes in her post. She adds, "Eight years of unknowingly sharing my life and my husband with numerous women who sell their bodies to him unprotected. Every last one of them." Crystal further shares, "to say am heartbroken and disgusted is an understatement. To ask me to stay and accept it is absolutely insane."
Don't Miss: Inside Vince Gill and Amy Grant's Marriage: All Details Here.
Renay's long message implicates that she knew of the infidelities going behind her back and chose to keep mum. "I will no longer lie to the public or pretend that this is something it isn't," she writes, adding, "I ask that you all stop sending me videos and information of him cheating because what he does is no longer my concern." Crystal concludes the post by saying, "with no hate in my heart; I wish him nothing but the best."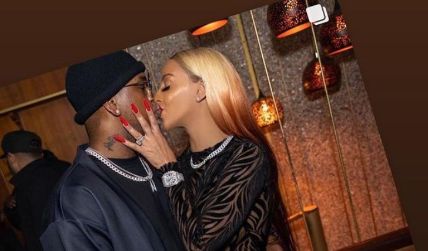 Renay wishes the singer "nothing but the best."
Photo Source: Instagram
Renay's bombshell revelation has since been met with many sympathizing comments from fans and fellow celebrities. Annetta Powell, Charmaine Bay, and Judi Love are the few of many who left Renay with their supportive words. Ne-Yo has since responded to the claims made by his wife. The Miss Independent crooner took to Twitter and asked the public and the media for privacy.
The couple's breakup comes two months after they renew their vows. Source: TMZ
"For the sake of our children, my family and I will work through our challenges behind closed doors. Personal matters are not meant to be addressed and dissected in public forums," Ne-Yo's tweet read. He concludes, "I simply ask that you please respect me and my family's privacy at this time." The now-estranged pair's fiasco comes two months after they renewed their wedding vows.
Inside Ne-Yo and Crystal Renay's marriage!
Before Reney, the Grammy-winning singer had publicly romanced many women; even more privately, we figure now that the cats are out of the bag; the singer-songwriter recalls what was so different about Crystal that he decided to venture into marriage for the first time.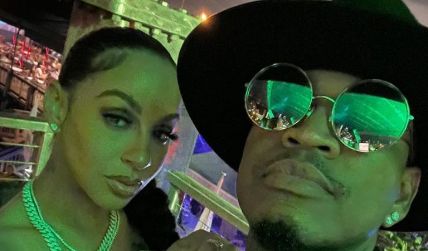 The couple welcomed a child and got engaged a year into dating.
Photo Source: Instagram
"She laid out her dirty laundry, I laid out my dirty laundry [and] after this very uncomfortable conversation, the air in the room got lighter so to speak," recalls the Miss Independent crooner. Ne-Yo cites Reney as his muse behind his hitmaker Good Man. Only a year into dating, Ne-Yo announced their engagement and that Reney was pregnant with their first child, his third.
Recommended: Bradley Cooper and Huma Abedin Spark Dating Rumors: Inside the Actor's Dating History.
"Clearing the air..@mscrystalrenay and I are ENGAGED to be married next year. And yes, we are expecting. #FromTheHorsesMouth," wrote the So Sick singer. The pair tied the knots in February 2016 and welcomed their firstborn, Shaffer Chimere Smith, Jr, in March 2016. The duo had another son, Roman, in June 2018 and almost got a divorce after two years in 2020.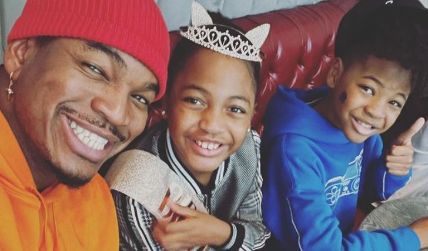 Ne-Yo shares two more kids with his ex-fiancee Monyetta Shaw.
Photo Source: Instagram
"It's slowly but surely becoming public knowledge that myself and my wife have decided to go ahead and get a divorce," Ne-Yo revealed at the time. The singer explains how he and Reney decided to call it quits after much contemplation. The divorce news was soon followed by a quick reconciliation and an infidelity rumor the same year.
The duo welcomed their third kid, daughter Isabella in June 2021. The Arkansas-born singer shares his first and second kids, daughter Madilyn Grace and son Mason Evan Smith, with his ex-girlfriend Monyetta Shaw, who he dated for seven years and even became engaged to at one point.
Stay connected to glamour fame for more.
-->