Does Cyntoia Brown Have a Boyfriend or Is She Married? Find Out About Her Personal Life
Former convicted murderer Cyntoia Brown's relationship status. Know who her partner is!
Cyntoia Brown Long (née Cyntoia Brown) is probably the name that's been popping on your newsfeed for the past couple of days. The reason for it is Netflix's new film, 'Murder To Mercy: The Cyntoia Brown Story,' which was released on April 15, 2020.
The movie, which runs 1 hour and 37 minutes, is categorized under 'Social & Cultural Docs' on Netflix. The film tells the story of Cyntoia, a 16-year-old girl sentenced to life in prison for killing the person who paid her to have sex. Let's find out some more about the series and Cyntoia before diving right into her relationship status.
Who is Cyntoia Brown Long? (Bio/Wiki)
Cyntoia Brown (Born Cyntoia Denise Brown) is a Fort Campbell, Kentucky, US resident, who was born on January 29, 1988. She completed her college education from Lipscomb University, following which, Cyntoia is working as a motivational speaker now. Moreover, she is also an author.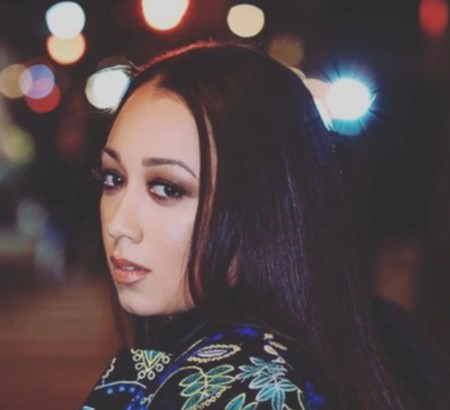 Cyntoia Brown was convicted of murder and robbery at the age of 16, and was sentenced lifetime imprisonment.
Photo Source: The Grio
Though it seems she is living a pretty decent life, which she is now, this was not the case always. Cyntoia was convicted for the murder of a man named 'Johnny Michael Allen,' who was a 43-year-old real estate agent. The Netflix series tells the story of her life following the incident.
By what we saw in the Netflix movie, 16-year-old, Cyntoia, was convicted on the charge of murder and robbery of Allen. She was sentenced to life imprisonment but was released after 15 years on August 7, 2019, when her case was reviewed.
Also See: Chris Distefano Girlfriend - Is the Comedian Dating Someone in 2020?
Brown, according to the script, killed Allen because she thought he was potentially a threat. Though it was also revealed Allen hired and paid $150 to a 16-year-old prostitute (as labeled by court paper at the time of her sentencing), Brown, she murdered him as a act of self-defense.
Does Cyntoia Brown Have a Boyfriend or Husband?
The former convict, Cyntoia Brown, does not have a boyfriend, but she is already married to her husband, Jamie Long. According to the reports, the couple married while Brown was still serving her sentence. Well, they got married, while Cyntoia in prison did not shock us as much as the finding of Brown's husband's true nature.
Cyntoia Brown is married to her husband, Jamie Long. The couple got married while Cyntoia was still in the prison.
Photo Source: Town News
Long's ex-wife, who he was married to for five years, Pam Long, had not very good things to say about him. Pam said, "This man is diabolical, and he is such a manipulator. The way this man pursued this woman is the way he did me."
She further added Long was after Cyntoia after her "newfound ability to generate revenue what could end up being a substantial amount of revenue. May the Lord God protect her and her money. It's about who she is in the public eye and what she has. By her having this face in the media, it helps him to have a chance to be around what he deems as the elites."
As we mentioned earlier, Cyntoia is a author; she was already preparing her memoir, "Free Cyntoia: My Search for Redemption in the American Prison system," which was apparently going to be a bestselling book and that's what interested Long in Brown, according to Pam.
You May Also Like: Nate Holzapfel - Find Some Interesting Facts About the American Entrepreneur
For more information on your favorite celebrities' lifestyle, stay tuned to Glamour Fame, and don't forget to sign up for the newsletter.
-->