DA Declines to Charge Officers in Stephon Clark Killing; Al Sharpton Calls for 'Accountability'
Published Thu Mar 07 2019 By David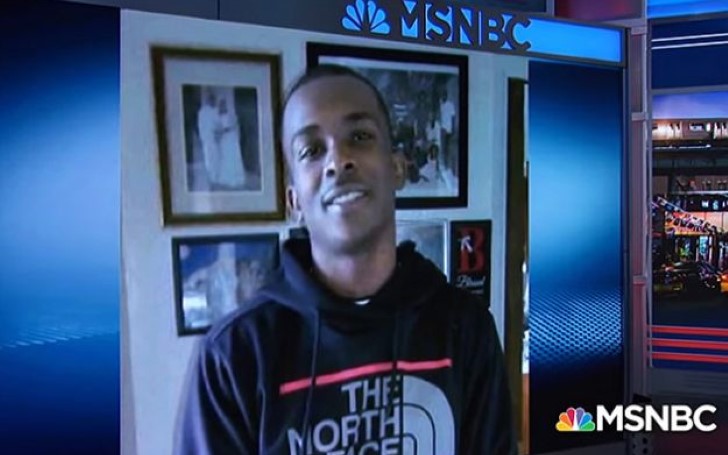 A former White House adviser for President Barack Obama, Al Sharpton blames the authorities in the killing of Stephon Clark in Meadowview, Sacramento, California, U.S.
Al Sharpton, the host of the MSNBC show, Politics Nation has called for police to be held responsible for brutally killing an unarmed African-American man, Stephon Clark. Furthermore, the prosecutors in Sacramento announced they would not charge the officers who shot Clark, on March 18, 2018.
Sacramento County District Attorney Anne Marie Schubert hosted a news conference Saturday afternoon saying officers Terrance Mercadal and Jared Robinet lawfully used lethal action when they executed Clark last year.
Schubert told the reporters,
"There's no question that a human being died. But, when we look at the facts and the law, and we follow our ethical responsibilities… we will not charge these officers with any criminal liability related to the shooting death and use of force on Stephon Clark."
Shortly after the press meeting, Sharpton posted a clip on his twitter which featured him talking about the Clark case and also the 2016 shooting of Terence Crutcher in Tulsa, Oklahoma. The reporter said, "Accountability will help to repair community relations. There must be justice and transparency."
Also Read: Phoebe Bridgers Released New Statement in Response To Allegations of Alleged Abuse Made Against Ryan Adams
Clark was shot seven times (including three shots to the right side of the back) by the Sacramento officers after he had entered his grandmother's backyard. The officers at the time said they were responding to reports of vehicles burglary in the area. They chased 22-year-old Clark into his grandmother's yard and claimed he was holding what then appeared to be a gun, but instead turned out to be a cell phone. The officers altogether fired 20 shots, of which Clark had received seven slates of bullets. The attorney representing Clark's children accused the DA of being an "advocate" for the officers.
Attorney Brian Panish protested by saying "It was clear today that the Sacramento District Attorney had chosen to advocate for officers Terrance Mercadal and Jared Robinet rather than the victim, Stephon Clark. It's unfortunate that justice for Stephon and his family must now be decided and delivered by a civil court."
Recommended: Orange is the New Black' Star Made New and Explosive Allegations About Academy Award Winning Mentor
A Nigerian-American physician and forensic pathologist, Dr. Bennet Omalu — also the central character of Will Smith film Concussion (2015) — himself led an independent autopsy for Clark's family, and later reported that Clark was shot seven times from behind.
A reassurance autopsy later done by the different officials went on to dispute Omalu's findings and rather stated Clark was menacingly approaching the officers prior the moment of firing.
Don't Miss: R. Kelly Denies Sexual Abuse Allegations in Explosive Interview with "CBS This Morning" co-host Gayle King
Clark's death only fueled the ever controversial American issue, "police brutality against the black community." The encounter sparked several protests across the nation last year, and drew countless criticism from many celebrities, including former Sacramento resident and retired LA Lakers player Matt Barnes. The former NBA star shared a poster on Instagram after the shooting where he said, "Being black is not a crime!"
-->