Dan Bilzerian's Las Vegas House Is Absolutely Insane - How Much Is This Internet Personality Worth?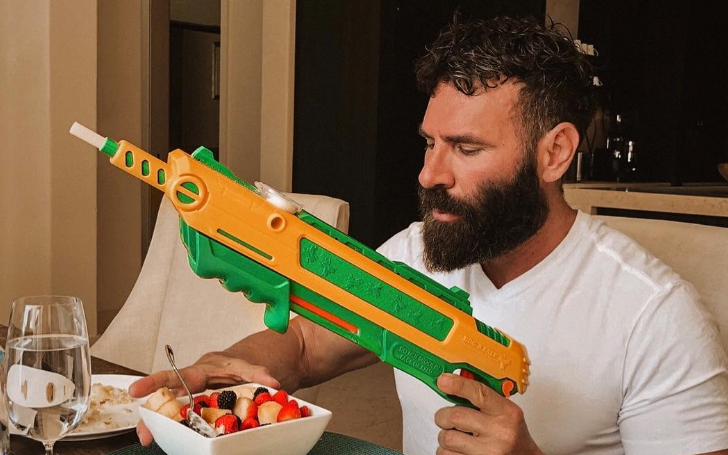 Well, who don't know Dan Brandon Bilzerian, Dan is American-born who hails from Tampa, Florida. The 38-year-old is son of the corporate takeover specialist Paul Bilzerian and Terri Steffen.
The Instagram King is an American gambler (Poker player) who rose to fame because of his lavish lifestyle. By now you already have a slight idea of how rich Dan is.
But to your service, we dug some information and came up with surprising facts. So, let's find them out without further ado.
Dan Bilzerian Net Worth
Dan Bilzerian is now a highly successful poker player and has received millions from his gambling career. As of 2019, Dan Bilzerian's net worth is $150 million, which is surprisingly close to Matt Damon's net worth.
The Internet celebrity, with his massive 28 million followers on Instagram is doing wonders everywhere! A fun fact though, we are sure Dan will make his girls wear poker chip dress designed by Ruth E. Carter. (No we were just kidding!)
Dan Bilzerian Career and Earning
Dan started his career in 2009 as a poker player for World Series Poker Event in which he finished 180th place. The following year, Bilzerian was voted funniest poker player on Twitter by Bluff Magazine.
And from there really, the internet celebrity's star started to shine, in a very great turn of events, Dan posted he won $10.8 million from a single night playing poker in 2013.
This pretty much became Bilzerian's lucky charm as in 2014 again he won $50 million in one year. Not only that, the Instagram King sued producers of Lone Survivor in 2015, which featured Mark Wahlberg who got ripped 45 day challenge set. He ran for the presidency of the US but later stopped his run and endorsed Donald Trump.
Moreover, the 38-year-old poker player is also the owner of high-end, global cannabis brand, Ignite, which is committed to bringing the best cannabis, THC, and CBD products.
Dan Bilzerian owns a 5.1 million house in Las Vegas

Source: Unilad
The Instagram King, Dan Bilzerian, owns one of the lavish Bachelor pads in Las Vegas. The 38-year-old poker player is speculated to have more than 10,000 one-night-stands in that house alone.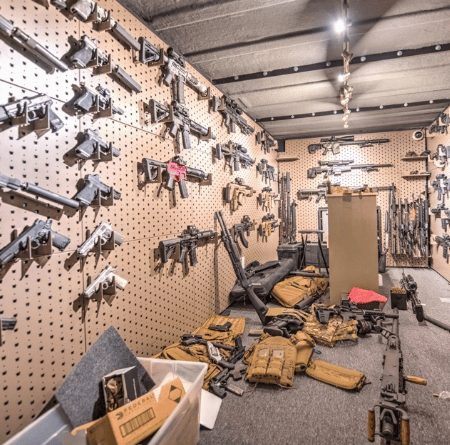 Source: Unilad
The Bachelor Pad has five bedrooms and nine bath cribs, which is expanded over 9,400 sq. feet.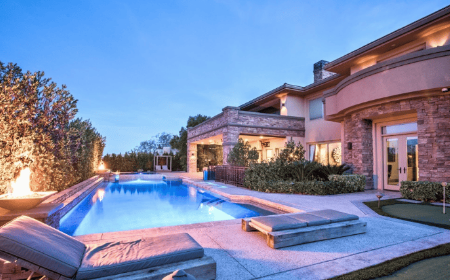 Source: Unilad
The house features everything a man could want, including a very secure gun vault.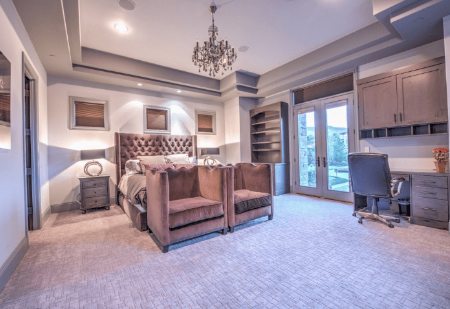 Source: Unilad
And no doubt, the house comes with a pool and a hot tub. A fit pit, underground parking, and what not!
But just wait, we are not done yet, the compound has a built-in backyard grill and bar.
As reported by some magazine outlets, Dan is selling his Las Vegas house for a staggering $5.1 million.
Dan Bilzerian's luxury items
When we talk about Dan Bilzerian, we are in for some high rated luxurious items, which include cars, yacht, private jet and what not.
The Instagram King owns cars worth more than $5 million, moreover the 38-year-old poker player owns a private jet and yacht worth $9 million and $21 million respectively.
Here's the list for a few of Dan Bilzerian's cars.
| | |
| --- | --- |
| Cars | Price |
| Rolls Royce Ghost | $730,730 |
| Bentley | $1.8 million |
| 1970 Toyota Land Cruiser | $3 million |
| Polaris RZR 900 | $49,000 |
| Polaris RZR | $16,499 |
| Brabus 6x6 AMG G63 | $900,000 |
| SHELBY COBRA | $1.8 million |
| Lamborghini Aventador (Sold) | $450,000 |
| 1970 model Toyota Land Cruiser | $59,000 |
| Mercedes-Benz G63 AMG 6×6 | $975,000 |
| GT500 Shelby Eleanor Mustang | $73,995 |
Dan Bilzerian's Mansion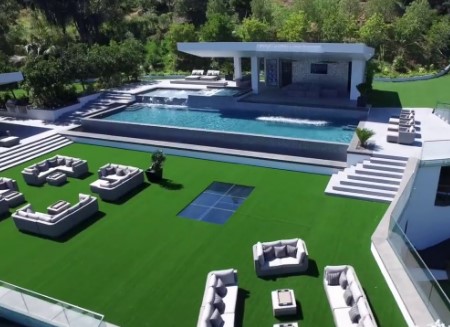 The Instagram King, Dan Bilzerian, owns a mansion worth whopping $100 million in Bel Air Los Angeles. The mansion expands in 31,000 square feet.
Bel Air Mansion has 12 bedrooms, 23 baths, 5 bars, a theater, a wine cellar, a sport room, and obviously an infinity pool with waterfall and spa.
-->