Daniella Semaan Age - How Much Older is Cesc Fabregas's Wife? How Did The Couple Meet?
Published Sat May 25 2019 By David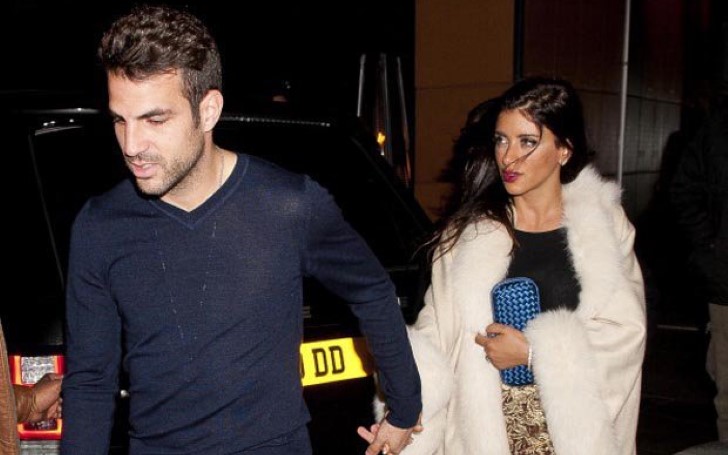 Daniella Semaan is a model, Instagram star, and celebrity spouse known especially as the wife of former Chelsea star, Cesc Fabregas.
Know how Seeman came to meet with the EPL, La Liga, Euro Cup, and a World Cup winner. Has she had any past affairs, relationships. How is her relationship with Fabregas; do the couple share any children?
Daniella Seeman's Relationships
Before Fabregas, daniella was married to Elie Taktouk
Daniella Semaan has been married twice. This Lebanese born model's first marriage was with Elie Taktouk, a real-estate magnate. Their marriage began from 1998 until it abruptly came to an end in 2011. The same year, Seeman started dating Cesc Fabregas and they got married seven years later, on May 15, 2018.
Also Read: Is Michel Faber Married? Details Of His Relationship Status And Past Affairs!
Seeman has five children from both men: Maria and Joseph Taktouk; and Lia, Capri, and Leonardo Fabregas.
Where did Daniella and Fabregas meet?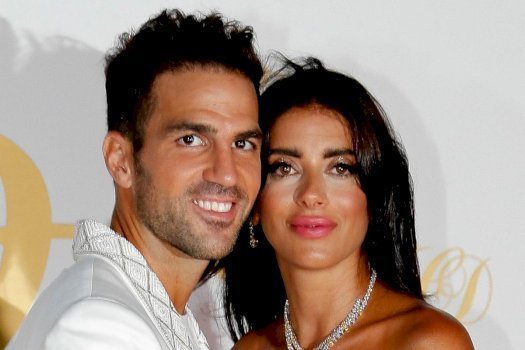 Daniella Seeman and Cesc Fabregas first met at a restaurant in Japan.
Daniella Semaan was in London with her son, Joseph, who also loved soccer very much. While at a Japanese restaurant, Nozomi, located in the luxurious Knightsbridge, Daniella spotted the soccer star, Fabregas and approached him to get an autograph for her son.
Recommended: Briana DeJesus Speaks About Her Opinions On Her Fellow Teen Moms, Her Relationship With Devoin, And More!
Seeman and Fabregas soon started dating which wasn't long after that first encounter. Some sources, however, claim that their meeting wasn't that simple; they claim that there was no son and no autograph and that Daniella had simply reached out to Fabregas at the restaurant and had passed by his table and left a handwritten note, detailing her contact information.
Whatever the story, everything turned out to be fine for the couple.
Seeman Had a Star-Studded Wedding
Cesc Fabregas married Daniella Seeman in May 2018.
Daniella Semaan's wedding to Cesc was a rammed up with European stars. For starters, the marriage took place in the Taplow, UK, at the Cliveden House; the same hotel that now Duchess of Sussex, Meghan Markle would lodge in on the night before her wedding three days later.
Celebrities attending the ceremonial included a lot of Fabregas' old teammates. Some of them were former Chelsea captain, John Terry, and his wife; now Barcelona FC captain and five-time Ballon dr winner, Lionel Messi, and his wife, Antonella Roccuzzo; Jordi Alba, Ross Barkley, Ethan Ampadu, Davide Zappacosta and a host of others.
You May Also Like: Who Is Retired German–Finnish Formula One Racing Driver Nico Rosberg Wife? Details Of His Relationship Status And Past Affairs!
Following the nuptials, there was also an after-party at a luxurious villa located at one of Ibiza's Balearic Islands.
Semaan had already had all her three children with Cesc at this time and they were all in the celebration along with her other two children with Elik. In fact, her three daughters were bridesmaids at the wedding.
Daniella is Much Older than Cesc
Daniella Seeman is much older than her husband, Cesc Fabregas.
Seeman is significantly older than her hubby Cesc Fabregas. Daniella was born in 1975, while Cesc in 1987, which puts a gap of 12 years in between them. This may be a considerable number, but the difference gets tiny when compared to many other celebrity couples who have as much as 49 years in between them; think Paris Dylan and Don McLean.
Daniella Semaan's Split from Taktouk Wasn't Friendly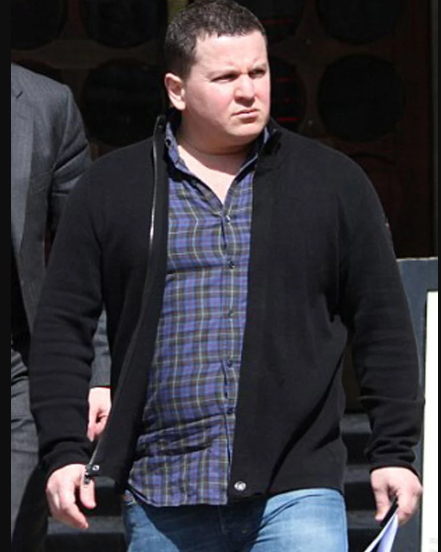 Daniella Seeman former husband, Elik Taktouk blamed her calling a gold digger.
Semaan and Elik Taktouk's marriage did not end on good terms. According to Elik, he only filed for divorce after he had found out about Daniella's affair with the footballer on a leading tabloid, courtesy of a picture he saw on the publication.
Daniella, however, never responded to the blame and instead stood her then-husband, Elik as the ultimate culprit behind their marriage downfall.
Taktouk also stated Daniella lied to a judge regarding how she was maintaining her lifestyle. While Elik revealed that Fabregas was using his money to fund her extravagance. Semaan refused to agree with the allegations in front of a judge. Elik even called her a gold-digger and told Fabregas to be careful because she would likely leave him too in the future for someone with more fame and money.
The bitter separation was further worsened by the settlement process.
Elik received a court order, as obtained by Cesc and Daniella, to sell off the house that he had shared with Semaan when they were husband and wife, a legal obligation that actually cost him a lot.
Elik had to make an offer of £5.4 million from a bidding company owned by Cesc. The bid money was revealed to be a lot less than what Elik had put into the property. That didn't change much as Daniella Semaan and her new partner won the battle in court and Elik had to yield anyway.
Daniella's ex eventually sold the property for the bid amount and ultimately remitted £1.4 million to Semaan. The sum served as her share in the property sale and also as a part of her alimony.
Daniella Semaan's Biography
Daniella Seeman was born on June 4, 1975 in Lebanon.
Daniella Semaan was born in Lebanon, on June 4, 1975. This was also where Seeman grew up with her large family. Although the whereabouts and the identities of her parents remain a mystery, the model has five siblings through them namely Suzanna, Nazar, Amir, Majd, and Romeo. Her school career is also quite a mystery.
As far as her professional life goes, Daniella has been a model for the longest time and has walked ramps for various brands and appeared on fashion magazine covers for both local and international campaign. Seeman, though, is most known for her rounds around the altar.
-->