Dascha Polanco Husband: Here's What You Should Know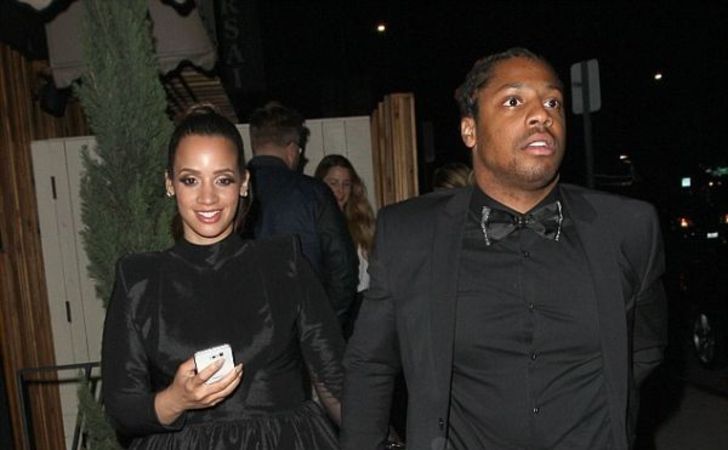 Dascha Polanco's husband in 2021. Is she married? Find everything here!
Dascha Yolaine Polanco is a leading Latina-American actress in Hollywood. Known for her remarkable roles in the Netflix series "Orange is the new black," "The Irishman," and" "In the Heights."
"The actress was born on 3rd December 1982 in Santo Domingo, Dominican Republic, in a traditional catholic family.
Besides being a full-time working woman, Dascha Polanco is also a mother of two children.Let's find more about her journey to motherhood and her relationship status.
Is Dascha Polanco Married?
By 17, Dascha had her first child, a daughter Dasany Kristal Gonzalez and her son Aryam when she was 25. The 38-year-old actress is not married to anyone in 2021, and nor has she ever tied the knot with anyone in the past.
Check Out:Coinbase CEO Brian Armstrong's Net Worth Makes Him One Of The Richest: All The Details Here
Recently a rumor surfaced on the internet about Polanco being married and people speculating her single status as claimed by her.This only proves that people still aren't used to women outperforming men and will cook any story to discredit the women's achievement. But they better get used to it because that's what Polanco is a single yet successful working mother.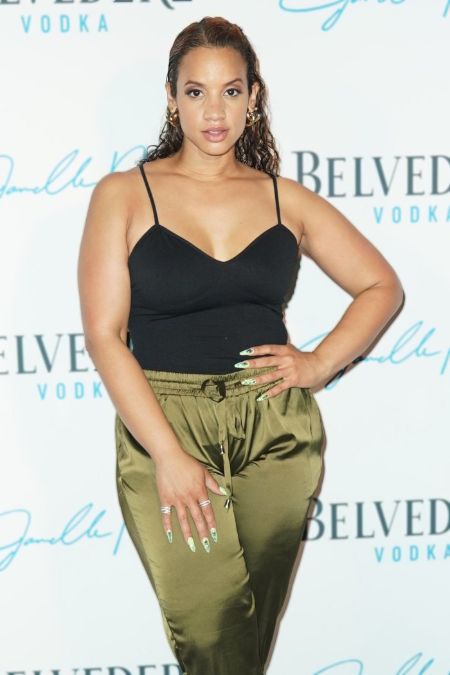 Dascha was rumored to have dated rapper Travis Scott in the past.
Photo Source:USmagazine.com
Though she has mentioned her ex-boyfriends in a few of her interviews, she never drops the name. Polanco, as per sources, had her first child with a high school boyfriend and reportedly raised her daughter alone.
Dascha Polanco does her second experience into motherhood being a different one because this time, she had her second child's father by her side, a guy she met online and dated on and off for quite a while and even got engaged to. Still, the couple called it quits in the end. Polanco says that they are still on good terms. The charming artist says, "I have so much love for this man, and he loves his son so much, and I respect him for that,"
Recommended: Kylie Jenner And Kendall Jenner In Filming Of 'Drunk Get Ready' Makeup Tutorial
All though it isn't clear who she is dating now, the single mother did admit to dating a gym trainer in her exclusive interview with "The Cut" in the past, again no name. There was news of the actress dating the rapper Travis Scott in the past, but apart from these juicy headlines, there was nothing concrete ever found to support the claim.
Dascha Polanco's Journey Towards Triumph
Born to Janet Polanco, a cosmetologist, and Ruben Dario Polanco, a mechanic. Dascha had very few resources to pursue her dream growing up. Due to which she had chosen a practical and ordinary plan for herself.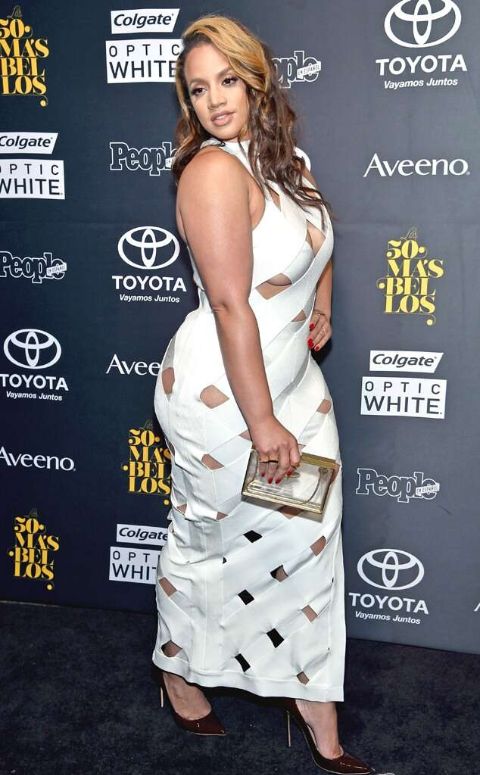 Dascha Polanco is a mother of two adorable kids.
Photo Source: E Online
After graduating with a degree in psychology, Dascha Polanco had decided she wanted to be a nurse. But even a dream that ordinary had totally burnt her out. Managing her shifts in the hospital, studying nursing, and looking after her kid. She remembers, there were days when she'd go on without any sleep.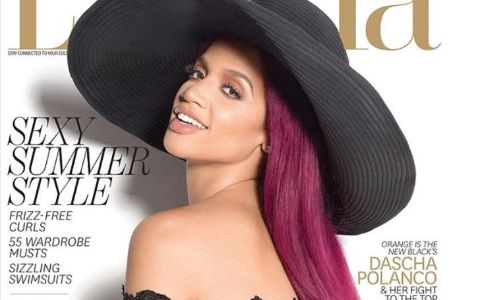 Polanco was planning to become a nurse before acting.
Photo Source: USmagazine.com
Dascha says her life has been a series of upheaval but still beautiful.The 38-year-old made her debut by appearing in the TV show "unforgettable" and gradually had many other hits released. Her woeful past has kept her grounded and grateful even after reaching such heights in her profession.
Don't Miss:Dascha Polanco Weight Loss in 2021: Here's What You Should Know.
Polanco is known for being super humble,kind, and confident in the industry. Also, Dascha is currently actively involved with many charity associations and giving back to society in whatever way she can.A humble,established, single and ambitious mother. She indeed is the boss lady like she deems herself to be.
For more updates on your favorite stars,stay connected to Glamourfame.
-->