Dave Chappelle's Daughter Sonal Chappelle - Everything You Need to Know!
Published Wed Dec 04 2019 By Travis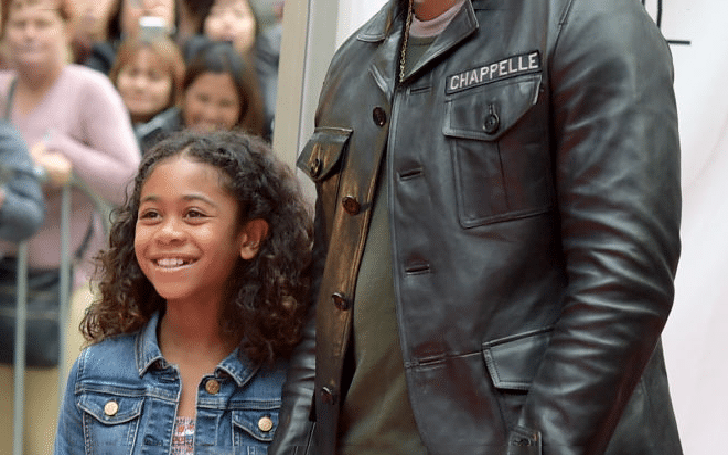 Learn things about comedian Dave Chappelle's lovely daughter Sonal Chappelle!
To anyone who's lived under a rock for the past two decades or so, Dave Chappelle is a comedian who rose to fame with his standup specials, cemented his legacy with 'The Chappelle Show' and continues to push back at the society with his hard-hitting jokes, rooted in the current popular culture and political climate.
There's never been someone as unique as Dave and had the sustained level of success he's been privy to. The man left millions of dollars on the table because he wanted to take a break, then came back with Netflix, who paid him $40 million for three specials. Dave Chappelle is not only unique, but he is also relevant, and he's managed to stay relevant after years of hiatus.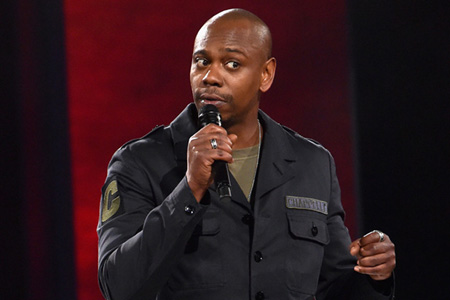 Source: The Wrap
But Dave is not only known for his comedic chops but he is also known for the way he was able to raise a family. A family who bear the brunt of his jokes sometimes, becoming the punch line in his set and also always motivating him, but no matter how much he jokes about his Asian wife or his two sons, there is one person who is exempt from all joke, his daughter Sonal Chappelle. Here's everything you need to know about the daughter and youngest child of Dave Chappelle and his wife, Elaine Chappelle.
She is the Third of Three Kids; the Only Daughter Though
Dave Chappelle married his wife, Elaine Chappelle, who is of Asian origin, in 2001 surrounded by friends and family in an intimate and private setting. Soon the couple welcomed their first child after their marriage and named him Sulayman Chappelle. The name is from the Islam religion because the comedian converted to Islam in 1998.
Sulayman was not the only son of the couple though, as their second child and second son, Ibrahim Chappelle was born about four or five years later. The middle child Ibrahim enjoys a good relationship with his father, but the apple of their father's eyes is their sister Sonal Chappelle who was born in 2009.
Dave and Elaine Chappelle are proud parents of three kids, two sons and one daughter.
Sonal is the last of the Chappelle kids, and she is the youngest, which is why she is the most pampered one also. She is not only the loved kid but Sonal also does not get made fun of by her father during his comedy sets.
Sonal is Already a Movie and TV Star…Well, Kind Of
Dave Chappelle is someone who's conquered all forms of the entertainment business; he is a successful comedian, actor, and even a singer who appeared on the cover of a Prince song. But other than Dave, none of the other Chappelle kids have taken the steps in the show business except Sonal.
Take a look at the short SNL clip where Sonal Chappelle and her father Dave Chappelle act together!
After the 2016 Presidential election, the first 'SNL' was hosted by Dave Chappelle, and on a somber night, the comedian did not pelt the President with insults; instead, he asked the American people to give him a chance. It was a drastic change of tune from what we were all expecting, but still, he tried to unite instead of divide.
Watch: Dave Chappelle and Sonal Chappelle appeared in the movie A Star is Born
But just because the monologue was about unity doesn't mean the whole show was going to be the same. Well, he did take some shots at the president, and in one of the sketches, the comedian used his own daughter to drive a point home. It was a funny segment and the first brush of acting for Sonal.
Sonal, though, was not done with one appearance as the daughter of Dave Chappelle again appeared alongside her father in the beloved movie 'A Star is Born.' Sonal was there when Bradley Cooper and Lady Gaga's character get married sitting alongside her real-life father. It seems, Dave Chappelle's daughter is destined for the show business when it is all said and done.
Also Read: Kristin Chenoweth dating life; Has never been married!
Before you leave, make sure to head on over to our Entertainment section for all the latest news and gossip on your favorite celebrities. Also, do not forget to visit Glamour Fame to be in the know of all the happenings in the world of show business.
-->