Demi Lovato Shows Off Her Curve Unedited For The First Time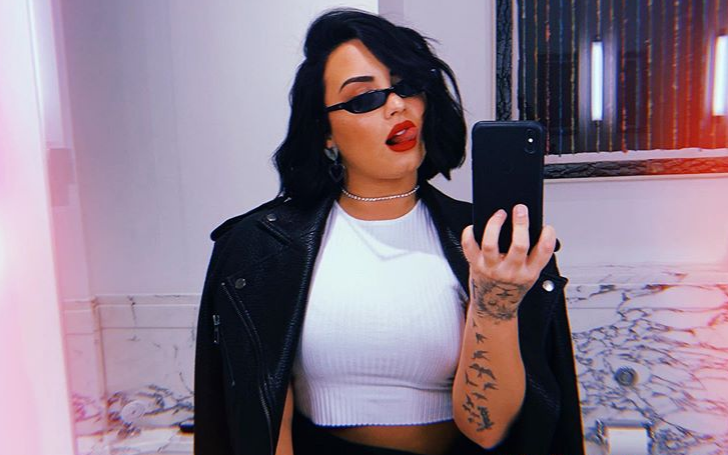 Demi Lovato inspired the whole world with just a picture on her Instagram.
The singer who is speculated she "might" turn her back on singing is now turning her back on unedited photos on her social media.
Demi Lovato recently took her Instagram to flaunt her body without retouching the image.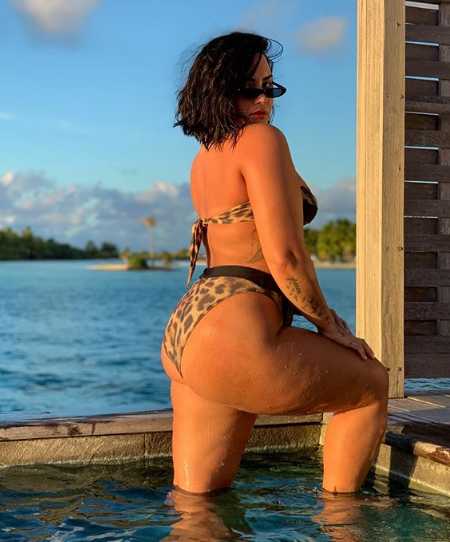 Demi Lovato's unedited photo on Instagram.
Source: DemiLovato/Instagram
Well, uploading an unedited picture was nothing special but the singer faced her biggest fear which really stole the show.
Lovato, who is in relationship with Henry Levy, wrote a rather long caption which read, "This is my biggest fear. A photo of me in a bikini unedited. And guess what, it's CELLULIT!!!!"
The singer continued, "I'm just literally sooooo tired of being ashamed of my body, editing it (yes the other bikini pics were edited - and I hate that I did that, but it's the truth) so that others think I'm THEIR idea of what beautiful is, but it's just not me."
Demi received tons of respect following the singer posted the picture with a bold statement, dubbing the photo "Cellu-lit."
The post was flooded with positive responses from all around the world, even big names like Hailey Bieber, Ashley Graham, and Jaime Lee Curtis responded with a very empowering comment.
Demi, who was a victim of a drug overdose last year, said she posted the picture because last time she posted her photos of post-workout in bikinis were all edited.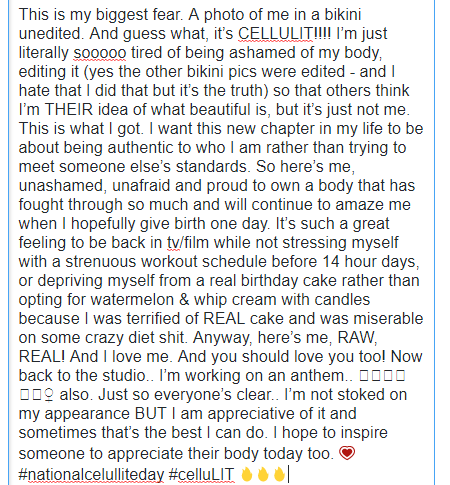 Rather long caption on Demi's picture.
Source: DemiLovato/Instagram
Lovato then said, "I hate that I did that, but it's the truth."
Well, it takes a lot of courage to show what you really are, in this world, people where they judge you by your beauty standards, is definitely a bold move.
We can only imagine how did she even do it. But this is the message which the whole world should know. Kudos to you, girl!
-->