Denise Richards Revealed Ex Boyfriend Charlie Sheen Once Brought A Prostitute To Thanksgiving Dinner
Published Sat May 25 2019 By David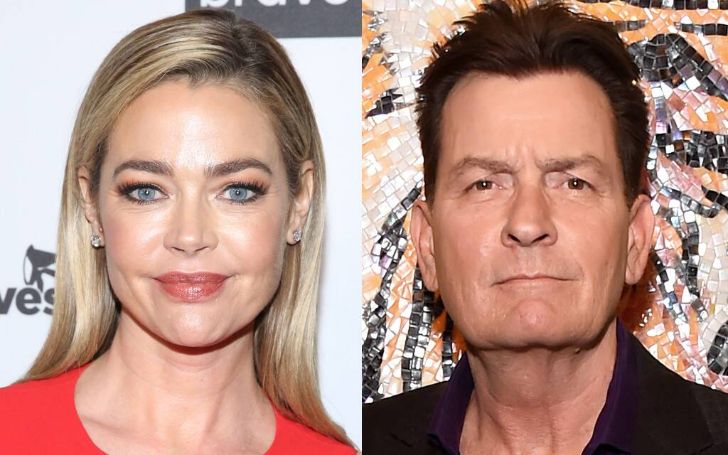 Denise Richards revealed her ex-husband Charlie Sheen once brought a prostitute to Thanksgiving Dinner.
Denise Richards had somewhat of a shocking Thanksgiving story for everyone on Tuesday's Real Housewives of Beverly Hills.
The reality star recalled the time when her notorious ex-husband, Charlie Sheen, brought a hooker to Thanksgiving. The couple, though, had already split up at the time.
Charlie Sheen and Denise Richards were married from 2002 to 2006.
Source: GREGG DEGUIRE/WIREIMAGE
In a confessional session during the Real Housewives of Beverly Hills, the 48-year-old revealed: 'Charlie came over for Thanksgiving for dinner a few years ago, and he had a hooker in the car in the driveway,
'He was afraid to tell me. "Uh, you know, well, she's in the driveway. Is it okay if she's in the driveway?" I said, "Ugh. I'll set a f**king plate." Even a hooker deserves to have Thanksgiving dinner!'
Also Read: Charlie Sheen Practically Homeless After Failing To Pay Mortgage on His Beverly Hill Mansion
The subject came up after Denise teased up about her aging up to her best pal Patrick Muldoon during lunch as such the actress said, 'My ex-husband's aged me terribly I think.'
Richards and Sheen first met while on the set of the movie Good Advice in 2000, but it wasn't until Richards guest-starred on Sheen's former sitcom Spin City in the fall of 2001 the pair had actually begun their relationship.
Denise Richards has two daughters from her ex-husband, charlie sheen and one adopted daughter.
source: Hollywood Life
They tied the knot in June 2002 but by March 2005, it was all over, with Richards filing for divorce while Sheen was in the midst of a drug and alcohol relapse. In addition, the actor was famously going on strange rants about tiger's blood and "winning" at the time following his termination from the hit CBS show, Two and a Half Men.
Amidst the separation, Richards was six months pregnant with daughter Lola, 13.
Recommended: The Real Housewives of New York Luann de Lesseps Into Custody for Probation Violation; All the Details Here!
Back in February, Richards told people her separation with Sheen was extremely disheartening. She added times were negative and she would have to tell herself that it was all to pass. She, nevertheless, was positive about the whole thing and explained it helped to change her.
Eventually through the years, she and Sheen — who is now sober — have reconciled their differences and have become good friends to each other.
Richards even invited her former husband to her summer wedding to Aaron Phypers.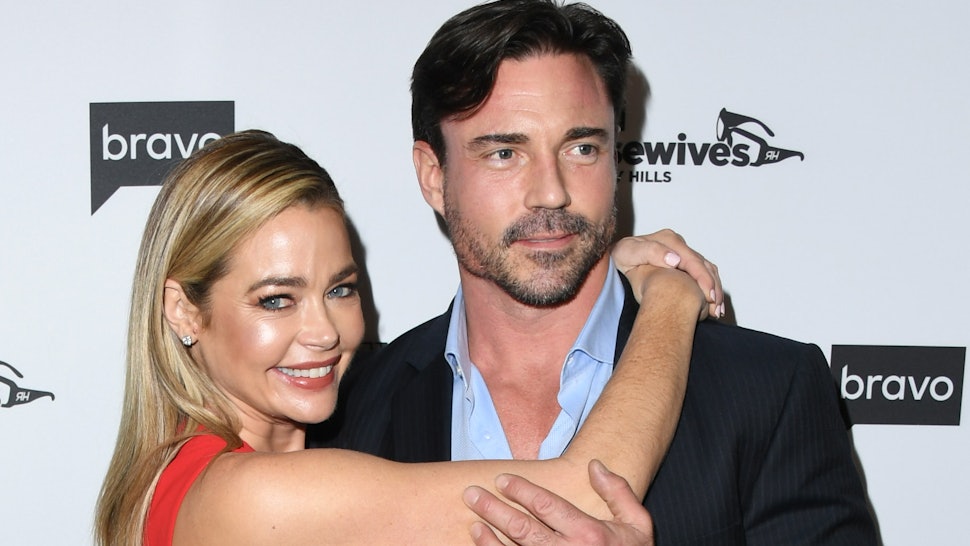 Denise Richard married Aaron Phypers in September 8, 2018.
Source: Bustle
Denise said adding Aaron respects her relationship with Patrick, while Sheen didn't like her closeness with him.
Denise and Charlie were married from June 2002 to November 2006 and are co-parents to their daughters Sam, 15, and Lola after a nasty split and a whole custody battle.
Richards is also a mom to seven-year-old daughter Eloise, who she adopted after her separation from the Two and a Half Men star.
You May Also Like: Is Vicki Gunvalson Dropped From The Real Housewives Of Orange County?
Denise is now married to Aaron Phypers who she wed on September 8, 2018.
Earlier this month the actress revealed on The Talk that Aaron will be legally adopting Eloise. She said her current husband is an amazing 'daddy' who is just having a harder time adapting to other things with her.
-->