Did Daisy Ridley's Boyfriend Drop Engagement Hint?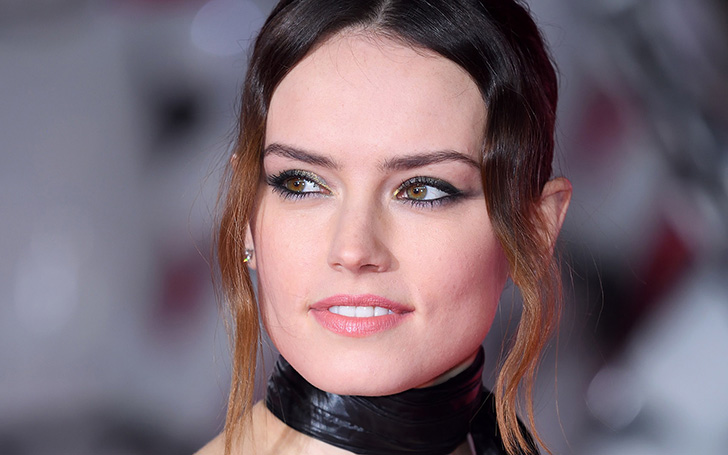 Daisy Ridley's boyfriend was overheard calling the actress his fiancee.
Daisy Ridley moved in with boyfriend Tom Bateman in February 2019. And soon enough, the actor started giving hints that they might soon tie the knot following a recent trip to Chicago.
It was found that the couple was kissing and cuddling and it looked like the actress was wearing a ring on her ring finger. The 30-year-old actor also introduced Daisy to staff at Chicago hairdressers' as his fiancee.
Still going strong: Daisy and Tom have been dating for over a year.
Source: Got Celebs
Daisy and Bateman both starred in the 'Orient Express' in 2017, and have remained secretive about all this engagement speculation.
See Also: Nicole Nafziger Hints She Could Marry Azan Tefou Very Soon As She Flaunts Gorgeous Engagement Ring!

Meanwhile, Daisy previously revealed that she was warned by late Carrie Fisher about appearing in 'Star Wars' would change her dating life.
Carrie who played the role of Princess Leia in the 'Star Wars' spoke to the actress about the way stardom could affect her search for love, telling Daisy that her personal life was set to become much more complicated.
Carrie and Daisy were having a perfectly good time, talking about how one's personal life is impacted by stardom and stuff.
Read Also: Jennifer Lopez Scored a Sweet Engagement Ring From New Fiance Alex Rodriguez But Her Ring From Ben Affleck was Definitely More Expensive

The actress was advising Daisy how one should be very careful while establishing a relationship because, after fame, everything is going to sting if made wrong decisions.
Daisy Ridley and Tom Bateman: Out in Primrose Hill
Source: GotCeleb
Amidst all, the Star Wars' Princess Leia died on-board a trans-Atlantic flight. She died in December 2016 at the age of 60.
Recommended: Brace for Impact! Taylor Swift and her Boyfriend Joe Alwyn Engagement Might Be Sooner Than We Thought

Meanwhile, Daisy Ridley and her boyfriend Tom Bateman is yet to announce the good news. The couple is still secretive about their supposed engagement.
-->