Disney Channel Made History By Featuring Their First Gay Teen Couple In The Final Episode Of Andi Mack
Published Wed Jul 31 2019 By Travis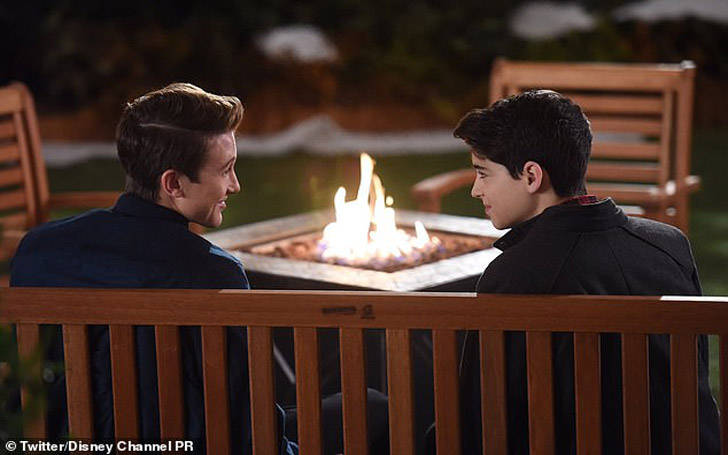 Disney just made history as Andi Mack characters Cyrus and TJ come out as gay.
Disney talked about presenting their first gay character on a Disney show back in 2017, and finally, that dream seems to turn into a reality. On the finale for the season three of 'Andi Mack', the show made history as they portrayed the first teen gay couple..
Watch: The scene where for the first time two teenagers come out as gay on Disney
In the final episode 13-year-old, 'Cyrus Goodman' sits on a bench with his friend 'TJ', and they hold hand as this is the first time a couple came out as gay on Disney television.
The show made history as it was the platform where another kid came out as gay in 2017, but this was the first as a couple was made on the show.
In the final episode as the two sit down to talk Cyrus asks 'Is there anything else you want to tell me?' and TJ said 'yeah' and repeats the same question for Cyrus who also replies in the affirmative as they both take each other hands and the camera moves away and leave the couple to their own devices.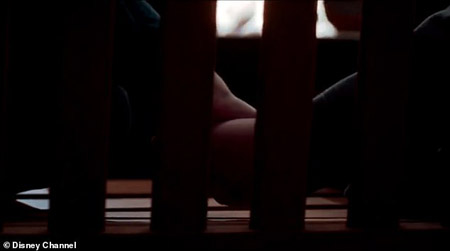 To make the matter more remarkable, the two sang 'Born This Way' by Lady Gaga during the start of the show. This was a perfect moment for the guys as the romance lit up the internet and lovely messages poured in for the couple.
The actors portraying Cyrus and TJ, Joshua Rush and Luke Mullen respectively, took to Twitter to share their delight. Joshua said, "Guys, gals, and nb pals, i can now tell you: tyrus endgame canon and confirmed."
Luke also said, "Honored to be apart of such a groundbreaking show. I hope my character can inspire people to proud of who they are and love who they love. #AndiMack #tyrusisendgame."
Twitter could not contain the excitement as one user wrote, "These two just became disney channels first openly gay couple, this scene is going to be so important for so many kids growing up watching this right now. they'll get to look back at this and think, this show let me know that i would be okay."
Also Read: Nicki and Meg Collab? Fans Can't Contain Their Excitement On Twitter After Nicki Minaj And Megan Thee Stallion Drop A Bombshell On Instagram Live!
Another person said, "This show has paved the way for the lbgtq [community] on Disney and has made history Andi Mack remains surperior.
Disney said back in 2017, "The Disney brand has always been inclusive, with stories that reflect acceptance and tolerance and celebrate the differences that make our characters uniquely wonderful in their own way." And they came through on their promise in a significant way.
There is no telling where the show goes from here, but we want Disney's other entity, Marvel Studios, to take notice and give us an LGBTQ superhero, it is about time for the superhero genre to be inclusive.
Also Read: EastEnders Star Lacey Turner And Husband Matt Kay Shared A First Look At Their 'Miracle' Baby Dusty Violet
This was a momentous moment in television history we only hope more channels take the page from Disney and be open and inclusive about the characters. The shows we watch should be a representation of the surroundings we live in, and we live in a diverse world. Everyone deserves equal representation so people can learn and grow from what they see on TV. Good on you, Disney!
-->