Disney Reveals Star Wars Park Opening Dates
Published Sun Mar 10 2019 By Tess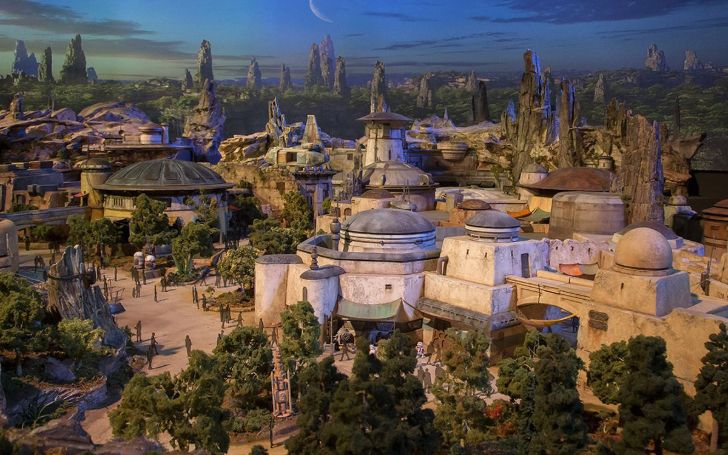 Disney announces the opening date of the most anticipated Star wars park at Disneyland.
Disney's CEO Bob Iger announces the opening date of the long-awaited Star Wars: Galaxy's Edge "lands" at Disneyland in Anaheim and Disneyworld in Florida at the company's annual shareholder meeting.
The Star war-themed park at Disneyland in Anaheim and Disneyworld in Florida is set to open for public on May 31 and on Aug. 29 respectively.
In addition, Iger also revealed the exclusive footage of the enormous 14-acre attraction which he describes as "by far the largest lands we've ever built."
Read more: Disney Released a New Teaser Trailer For Its 'Lion King' Remake During the Oscars
Disney's largest single intellectual property expansion includes one of the recent addition an interactive experience called "Rise of the Resistance" which according to Iger "will blur the lines for guests between fantasy and reality and put them right in the middle of the Rebellion."
Don't miss: Disney's Captain Marvel Starring Oscar Winner Brie Larson On Its Way To Estimated $20M-$24M Thursday Night
The Disneyland guests planning a visit between May 31 and June 23 will need "valid theme park admission and will be required to make a (free) reservation" via disneyland.com to access Star Wars Land: Anaheim.
Also see: Walt Disney World Shares Opening Date For 'Cars' Attraction
The official launch of the untitled Stars Wars installment will be accompanied by the debut of spinoff series The Mandalorian on the upcoming subscription service Disney+.
-->