Does 90 Day Fiance: Happily Ever After Star Colt Johnson Have A Girlfriend?
Published Wed Jun 19 2019 By David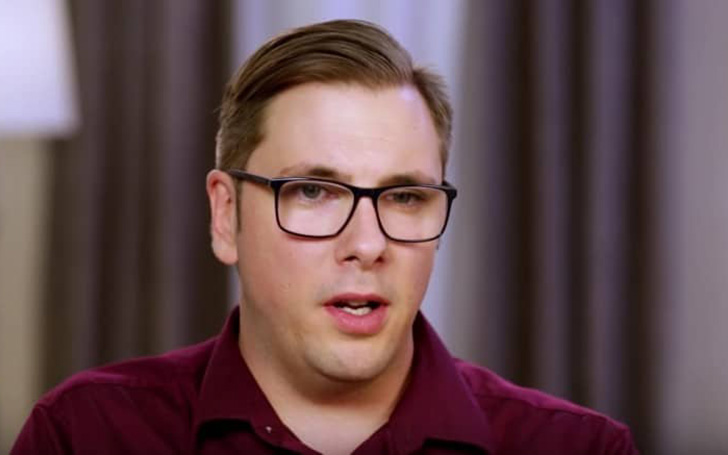 '90 Day Fiance: Happily Ever After' star Colt Johnson seemed to have found a new woman to awe. The TLC celeb was out looking for some hot undergarments believed to be for someone dear to him. Colt has been single for some time, so seeing him purchasing lingerie for someone may not be surprising at all.
Colt's unusual shopping session, however, drew mixed responses from the online community. While some find it amusing, others believe it's an undeniable ploy to get more attention. Was Colt simply buying something for a special person? Or would he say he was planning to receive more in return?
90 Day Fiance: Colt Johnson Buys Victoria's Secret Undies
Turns out Colt Johnson was in the mood to ruin someone with some raunchy clothing. The 90 Day Fiance: Happily Ever After celeb dropped by Victoria's Secret earlier this week and spent lavishly on lace bras and undies.
In his post, Colt Johnson proudly paraded his purchase in a shopping bag. Larissa Dos Santos Lima's estranged spouse also took a picture of some seductive pieces inside the shop, including a black trimmed bra and tan see-through underwear.
Colt Johnson recently bought a victoria secret lingerie.
SOURCE: Colt Johnson Instagram story
Colt even held up Victoria's Secret catalog that peruses, "Very Sexy Push-Up and Brazilian Panty".
Who Is It For?
Also Read: 90 Day Fiance: Happily Ever After? Star Chantel Everett Visits Husband Pedro Jimeno Who Is Not Pleased
More as of recent, many are pondering who is the mystery recipient of Colt Johnson's seductive present. Ever since his split from Larissa, the 90 Day Fiance star has been extremely covert of his love life. In fact, it stays indistinct if Colt is currently dating someone.
Has Colt Johnson finally moved on from his ex-wife, Larissa dos Santos?
However, his latest post prompted his followers that he's certainly found a new girlfriend. After all, it doesn't bode well to buy such cozy gift if it wasn't for someone really special.
Recommended: 90 Day Fiance: Happily Ever After? Star Larissa Lima Attends Trial For Domestic Battery Arrest
While some feel that his purchase is likely for his new sweetheart, others propose it may be for his mother Debbie Johnson. Given the style of the underwear, however, it's unlikely that Debbie will wear something as shocking as that not to mention from her son.
90 Day Fiance Update: Colt Johnson Dissing Larissa Dos Santos Lima?
Meanwhile, adherents of 90 Day Fiance: Happily Ever After were quick to point out Colt Johnson's seemingly subtle poke at Larissa. Evidently, some think the reality star is dissing his ex-wife, who also happens to be a Brazilian.
Earlier this year, on January, Colt and Larissa were officially done as husband and wife after seven months of a marital relationship. The news came shortly after ET confirmed that Dos Santos Lima was arrested for domestic battery, following an alleged fight with her husband the same month.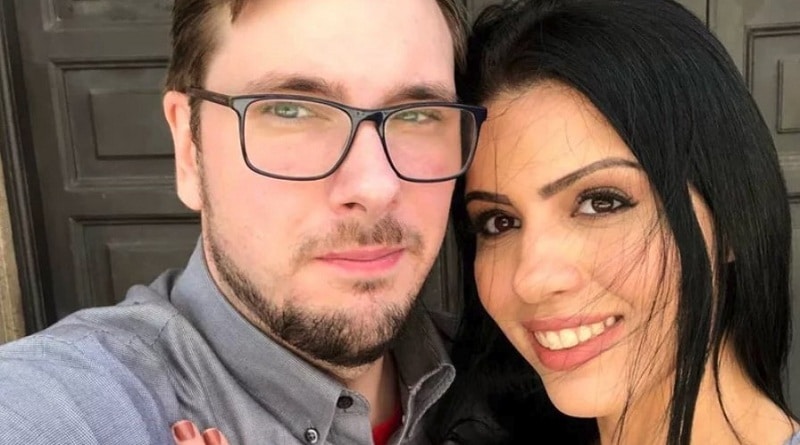 Colt Johnson and Larissa dos Santos got divorced in January 2019.
90 Day Fiance blogger John Yates documented the supposed incident on social media, including photos Dos Santos Lima posted of her bloodied and lacerated face, which she alleged was a result of Johnson. In an apparent text exchange with Yates, Larissa claimed her and Johnson's brawl started after she discovered him buying pornography. She also stood him of being a pedophile.
You May Also Like: '90 Day Fiance: Happily Ever After?' Star Nicole Nafziger Plans To Marry Azan Tefou In Morocco
Johnson, on his end, had also photos of his own injuries, which included a bloodied mouth.
Four months later and Johnson is now all shopping for a Brazilian bra and panty, something clearly in reference to his estranged wife. And fans can't help but wonder if Colt deliberately bought it to toss shade at Larissa? Or does he have a special preference to Brazilian girls?
Fans Mock Colt's Lingerie Shopping – Calling Him 'Cheap' For Shopping On Sale
Interestingly, not every person is a fan of Colt Johnson buying Victoria's Secret lingerie. Clearly, some accused the 90 Day Fiance: Happily Ever After alum of being "cheap" for buying something on sale.
Fans are lashing it out against Colt Johnson for buying undies from the "sale".
SOURCE: Colt Johnson Instagram
It was speculated the store currently runs its semi-annual sale, with bargained items up to 60 percent. It's almost certain Colt timed his shopping with the event so he can get rebated products. While there's clearly nothing wrong with that, some still mocked Johnson for it. Regardless whether the items were on disposal or not, it's still the thought that matters.
-->