Does Catelynn Lowell Have Postpartum Depression Again?
Published Mon Apr 29 2019 By Jessica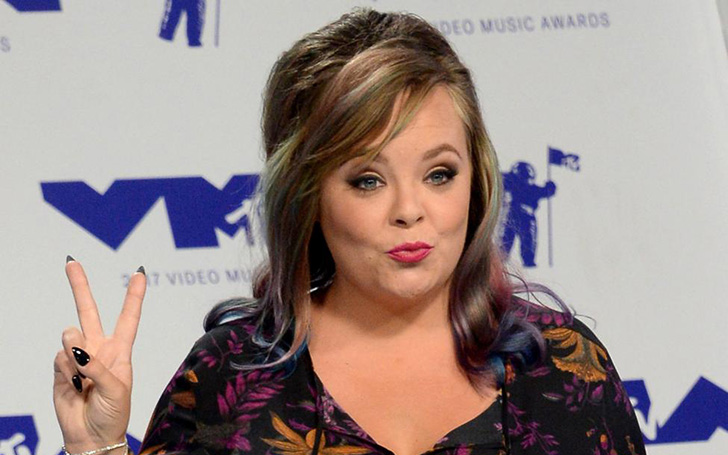 Catelynn Lowell might be on the verge of suffering from postpartum depression again.
Teen Mom's star Catelynn Lowell big dream to start a big family with her spouse Tyler Baltierra was on risk when she suffered postpartum depression after she gave birth to her second child, Novalee Reign Baltierra in 2015
Lowell's then suffered another deadly depression after she went through a miscarriage back in 2017. At the time she even considered taking her own life.
Recommended: Scenes For New James Bond Movie To Be Filmed In Scotland
The situation got so worse to the point, Catelynn and Tyler reached a point to consider getting a divorce.
Teen Mom' star Catelynn Lowell's mental health might be at risk.
SOURCE: Wetpaint
The 27-year-old reality star's depression's story has been big attention and one of the most talked materials for MTV and their audience.
Whilst it's been nearly three years, Lowell and Tyler welcomed their third child, Vaeda Luma earlier this year on February.
Since bringing their newborn to their world, things seem to have gotten better for Catelynn and her little growing family.
Don't miss: Real Housewives of Dallas Star LeeAnne Locken Is Married To Her Longtime Boyfriend Rich Emberlin
As Catelynn previously shared getting pregnant with her third child was a surprise and that they weren't planning for it especially after going through a miscarriage and how her 'mental health went downhill', she still couldn't be happier to become a mother again.
To consider when she suffered a miscarriage and postpartum depression and how she usually went through panic attacks and anxiety in the past, there be a high chance for the mother of three to be suffering from postpartum depression again.
Because she clearly mentioned their third child was unexpected and that the couple was avoiding everything and even using protection but she still ended up getting pregnant.
As a matter of fact, despite claiming the couple felt blessed to be parents again, the audience of Teen Mom witnessed how the reality star was struggling with raising her infant.
Whilst Catelynn and Tyler has mentioned any of it on the show, nor on their social media which is full of their little baby's faces all over it, things certainly look bright at the moment though.
"Happy two months Vaeda ❤️🌈 you already have brought SO much joy to our family! We love you so much & are blessed to have you," she recently wrote on Instagram.
Also see: Stefanie Sherk's Tragic Death Ruled Suicide By Drowning
Even if the mother is suffering any of those postpartum depression symptoms again, we hope she seeks therapy like she previously did.
-->