Does Jonathan Majors Have a Daughter, Is Jonathan Married? Read About Majors Relationships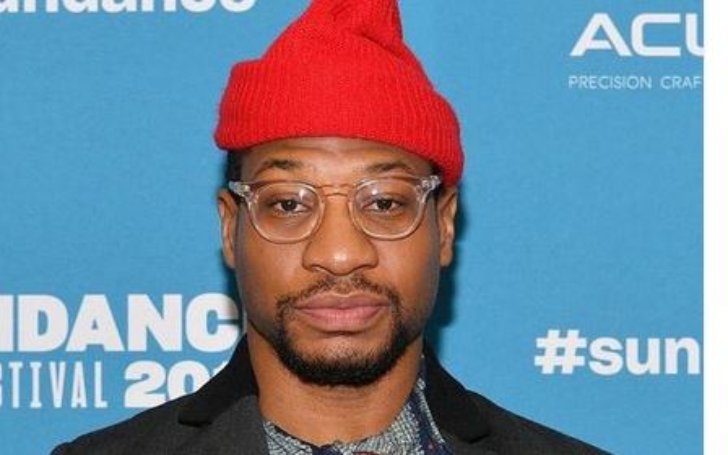 Jonathan Majors is a versatile American actor who has secured his name in Hollywood. From his portrayal as Montgomery Allen in The Last Black Man in San Francisco, he caught the eye of several directors. Later by playing the role of Atticus Freeman in the TV series Lovecraft Country, the actor doubled his fame.
After his mesmerizing appearances, there is no looking back for the actor. Johnathan is now signed by several directors and producers for their upcoming movies. Despite joining late in the industry, he has still served in more than twenty movies and series combined with great feedback.
Does Jonathan Majors Have a Daughter? Is Jonathan Married?
Like his look and personality, Jonathan Majors loves to keep his personal life private. Despite being an active user of the social media world, Majors rarely opens up about himself. So this has made people go crazy about his love life. Well, the wait is over; Jonathan is currently living a single lifestyle.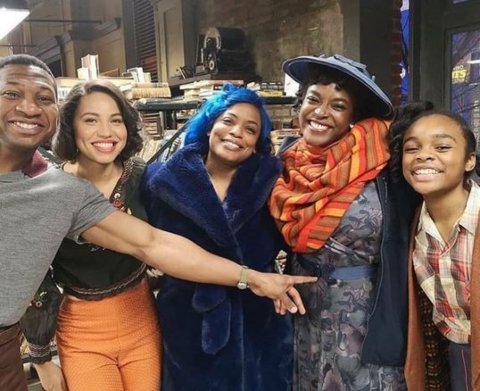 Jonathan hasn't been involved in any sort of relationship mark for quite an extended period. Neither has been married in the past. However, it is confirmed that the actor has one child daughter who is now nine years old. The identity of the child is still unknown due to his private nature. Also, there is no information about who is the mother of his baby.
Majors have stated that he and his former girlfriend welcomed the kid while he was at the Yale School of Drama. Although they are not together, the former pair still takes good care of their daughter. The Loki actor often visits his kid during his free time and spends quality time with her.
Did Jonathan Majors and Lori Harvey Date?
The American actor has been involved in several relationships in the past. Jonathan Majors has undoubtedly faced ups and downs in love. But neither of them was highlighted due to his private nature.
One of the biggest buzzes in the past was dating rumors of Jonathan and Lori Harvey, daughter of Steve Harvey. Many people said they saw the pair on a couple of date nights.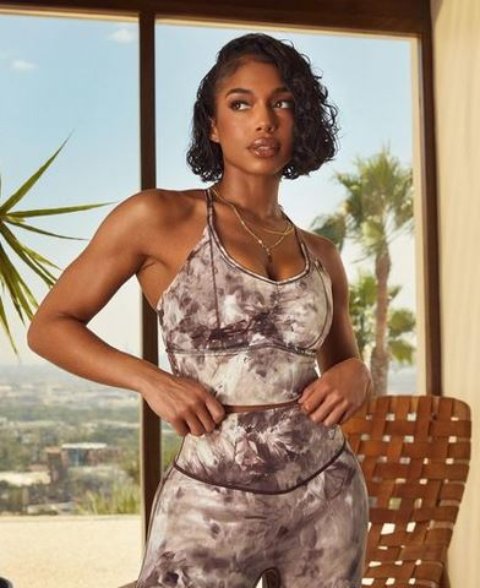 With Jonathan's serious and charming personality, they immediately fall for one another. However, with all of this, they are still far from the public eye. Currently, the model dates the British actor Damson Idris, creating a huge buzz.
Before that, Lori has romantically involved with Michael B. Jordan, Future, and Lewis Hamilton. Further, she also engaged with a professional Dutch football player, Memphis Depay. But all of her relationships ended with hurtful breakups. Depay and Lori ended their love connection in 2018.
A Look at Jonathan Majors Fruitful Career
Jonathan Majors is a talented actor who made his first on-screen appearance in the miniseries When We Rise. Majors was studying at Yale University when he landed the part. In that particular series, he played the gay activist Ken Jones and even met him in person for research.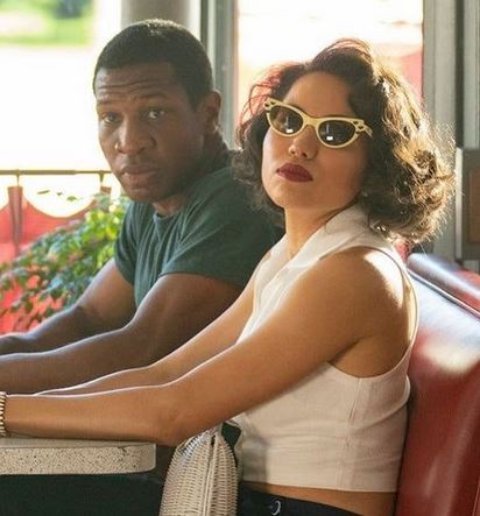 That same year, he portrayed himself as Corporal Henry Woodson in the American drama film, Hostiles. From the said movie, Majors gathered considerable fame.
In 2019, the turning point in his career came after playing the iconic role of Montgomery Allen in The Last Black Man in San Francisco. The New York Times critics called his performance a mournful heartbreaker.
The former President of the US, Barack Obama, is considered one of the best films of 2019. From his iconic role, he was awarded several titles and honors. After his eye-catching performance, he appeared in several blockbuster movies and series. In 2021, he made his Marvel debut in the American series Loki.
Jonathan Majors in Creed III and Ant-Man
With his talents and dedication, Jonathan Majors has already secured roles in several upcoming movies. Currently, he is busy with the post-production of the forthcoming American sports film Creed III.
Majors is playing the role of Damien Anderson in that particular movie. The film is the sequel to Creed I and II, in which Michael B. Jordan stars with Tessa Thompson, Wood Harris, and many more actors.
Creed III is set to release worldwide on March 3, 2023. Also, the actor is busy in an upcoming superhero film, Ant-Man and the Wasp: Quantumania, where he plays the role of Nathaniel Richards/Kang the Conqueror. Moreover, he is busy filming another two films Avengers: The Kang Dansty and Avengers: Secret Wars.
Also See: Matt Damon Is Set To Play A Very Different Loki On Screen Again
Jonathan's "Majors" Net Worth in 2023
Jonathan Major is for sure one of the rising stars in Hollywood. His versatile acting and dedication have helped him to secure several roles. Majors enjoys an estimated net worth of $800,000 earned through his incredible career.
Majors' starred film Da 5 Blood was made under a budget of $45 Million which amassed a good amount of box office collection. Similarly, his debut film made a total of $35.7 Million in the global collection. With his major participation in every appearance, he is paid an enormous amount.
As estimated, The Las Black Man in San Francisco actor makes over $95,000 per annul through his overall involvement. As he is young and talented, Jonathan will surely add a huge sum to his account.
Formative Life and Qualification
Loki actor was born on September 1989 in Lompoc, California, United States. His full name is Jonathan Michael Majors; he was born to a Military father and a pastor mother. He spent most of his early life on the Vandenberg military base due to his father's job and later moved to Texas.
In 2008, he graduated from Duncanville High School and started performing in the theatre. With great interest in acting, he joined the University of North California School of the Arts and earned his bachelor's degree. In 2016, he earned an MFA from the Yale School of Drama.
For More Contents Seek Glamour Fame
-->