Facts about Dog the Bounty Hunter's Rumored Girlfriend, Moon Angell
Published Mon Feb 03 2020 By Matthew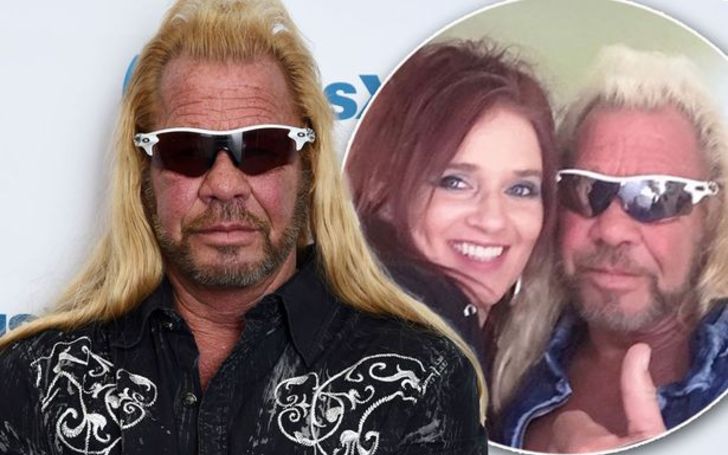 Here is all that you need to know about Dog the Bounty Hunter's rumored girlfriend, Moon Angell!
It's no news that The Chapman Family isn't going through the best times of their life. Ever since the rumor of 'Dog the Bounty Hunter' dating his wife's best friend only a couple of months after her death, the family divided with opinions.
Most of them were from Dog's kids against his decision to date Moon Angell. As if Moon being his wife's best friend didn't support the cause, rumors about her being romantically involved with another individual of the family only made it worse.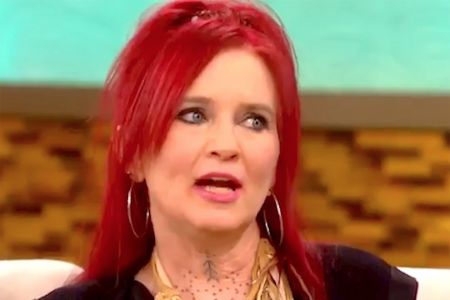 Dog the Bounty Hunter's rumored girlfriend Moon Angell.
Source: Jay On The Web
Moon Angell, on the other hand, apparently thinks she is capable enough of replacing Dog's late wife Beth Chapman, who tragically passed away in 2019 from cancer. And the fact that Dog might be forgetting the promise he made to Beth and never remarry again is just tragic. Understandably, the loneliness could be too much, and Dog's gotta move on, but maybe doing so with your wife's best friend isn't the best idea.
But who exactly is Moon Angell? What do you know about her? Well, if she's a name that you're unaware of, then don't worry. We're here to educate you about her. These are some facts about the Moon that you must know.
Moon Angell Was a Bridesmaid at Dog and Beth's Wedding
Moon Angell, 53, worked for the Chapman couple for a long time before the tragic death of Beth Chapman at the age of 51. With such a long period of knowing each other, Moon and Beth became the best of friends. And when Beth's big day with Dog came, she asked Moon to be her bridesmaid.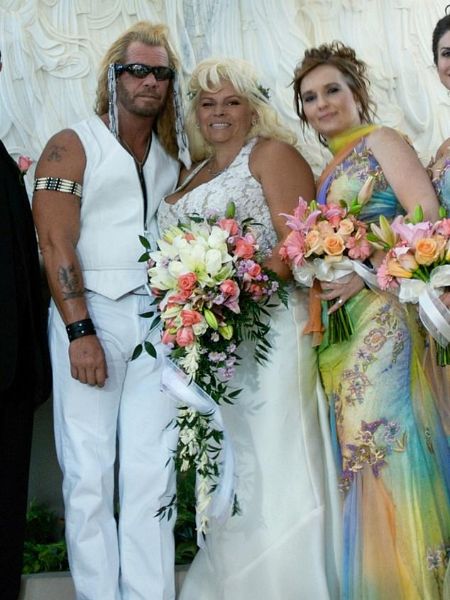 Moon Angell was Beth Chapman's bridesmaid on her big day with Dog.
Source: Daily Mail
Little did Beth knew then that Moon had an eye out for her husband. But once she realized Moon's true intentions, it is said that she spoke out to those closest to her and told them that Moon gained Dog's trust to control every aspect of his life. The truthfulness of these rumors lies with Beth in her grave.
Moon Angell's Known Dog For Almost 21 Years
The information about Moon Angell isn't exactly out there. Well, we've done a little extensive digging and figured out that there's a good chance that Dog and Moon became acquaintances a little over 21 years ago.
Recommended: Duane Chapman Reveals Beth's Final Request Before She Died!
According to Moon Angell's LinkedIn profile, she began working for 'Dog The Bounty Hunter' reality TV series in September 1998. There's no way that Moon didn't meet Dog while she was working for the show. So that places the first meetings for them both well over 21 years ago. Her primary job title included personal assistant to both Dog and his wife.
The Dating Rumors Began with an Instagram Photo
Having known each other for a long time, posting a photo on Instagram together wouldn't have been a particularly suspicious or new thing. But once Dog's daughter, Lyssa Chapman, left a series of barf emojis in the comment, that raised rumors about the two possibly being in a romantic relationship.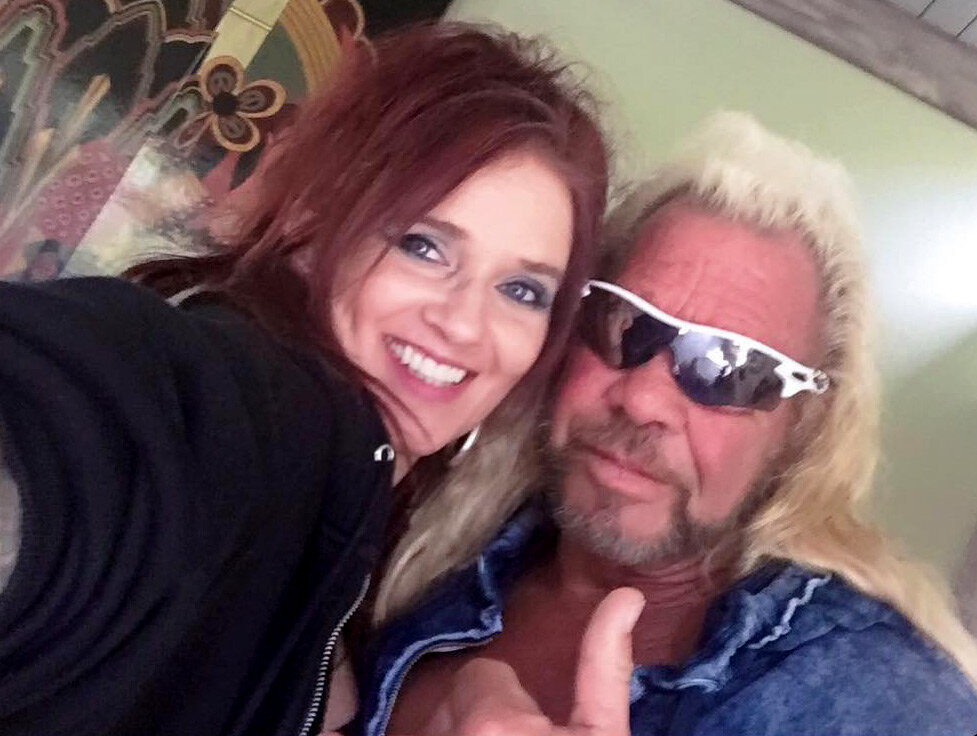 Moon and Dog's Instagram photo that started the relationship rumors.
Source: People
Although Lyssa deleted the comments, she went on to rant about the closeness of her father and Moon on Twitter, which only further confirmed the rumors. Lyssa posted a series of angry tweets, some even calling out Dog and Moon directly and exclaiming that she didn't approve of the decision.
Moon Allegedly Dated Dog's Son
Remember when we said Moon was allegedly involved with a particular individual of the Chapman family? Well, that individual was Dog Chapman's son. This speculation arose from one of Lyssa's Twitter rants in which she wrote,
If someone who met your family by dating your brother, tried to date your father after your step-mom died what would you do? If you went to your mother's closet and saw she moved all her clothes and replaced them with her own, what would you do?
Lyssa didn't precisely point out which one of Dog's son Moon was involved with, and since Dog has ten sons, it's almost impossible to even hint at one.
Watch: Dr. Oz, Dog and Moon on Why She Moved Her Clothes Into Beth's Closet
There exists a reasonable probability of Dog the Bounty Hunter getting down on his knee before Moon Angell soon. This would mean the end of Dog's promise to his late wife and possibly the connection with his kids.
Tune in to Glamour Fame for more information regarding celebrity lifestyle, and don't forget to sign up for the newsletter.
-->