Dove Cameron Shares Identity Struggles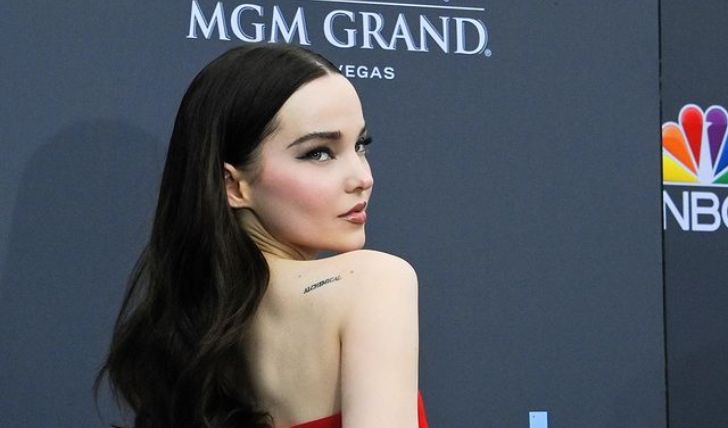 Dove Cameron says she is "struggling" with the concept of self: Complete story here!
In an emotional post that included a string of mirror selfies where Dove Cameron looked at her lowest, she shares her inner struggle with identity and mental health. Cameron, 26, best known for her role in Disney's Liv & Maddie, Descendants, and Hairspray Live!, explains how "identity vs the self" and "depression & dysphoria," is a widely shared struggle in the modern world.
"I've been struggling lately with the concept of self, my inner relationship to who I know myself to be and my outer perceivable self which I feel I have never known but other people seem to," Cameron's lengthy message begins, "I've been crying a lot lately, sometimes terrorized by my identity and image, sometimes in absolute flow with something new and peripheral and joyous to me."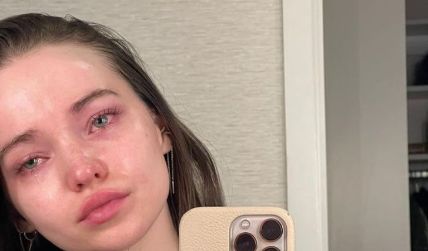 "I've been struggling lately with the concept of self," Cameron.
Photo Source: Instagram
"Sexuality and performative gender norms, societal rewards and identity are really throwing me for a loop," writes the Descendants actress who came out as queer in August 2021. The Disney alum had originally identified herself as bisexual in an Instagram live session in 2020, but during her interview with Gaytimes, she stated "queer" better suits her. "I'm not a label person, but I would say that I am queer, and that's probably my most accurate way to represent myself," Dove had said.
Don't Miss: Justin Timberlake has sold his entire song catalog in a deal reportedly worth $100 million.
Shedding subjective light on the juxtaposed concept of identity vs. the self, Cameron shares how she's never been able to bring the two aspects together. "I have never been able to make them hold hands, and I realize as I get older, it's because I hold a deep-seated belief that who I am is wrong," Dove writes, adding, "I feel I must be something else if I am going to be allowed to be here. and I do wanna be here with you."
Cameron came out as queer in August 2021.
Source: Entertainment Tonight
Cameron's heartfelt message also reflects the long process of obtaining healthy mental health. The Boyfriend songstress writes, "I share this without conclusion, "because I don't have answers from myself yet, and because I have a feeling it's a very intrinsically (modern) human conversation." Cameron further adds, "I'm sharing so that we may all feel more comfortable in a conversation that may be confusing, and we may navigate something that feels difficult to put to words together."
Cameron, a native of Bainbridge Island, Washington, rose to fame as a child star, playing the titular dual roles in Disney's Liv and Maddie. She has notable success as a songstress with many hitmakers, including her recently-released Boyfriend, So Good, and more in her profile. Tap for Dove's net worth details. Cameron was engaged to her Liv & Maddie co-star Ryan McCartan from 2013 to 2016.
Stay connected to glamour fame for more.
-->