Ed Sheeran Announces He Will Be Taking An 18-Month Break From Performing After Finishing His Mammoth World Tour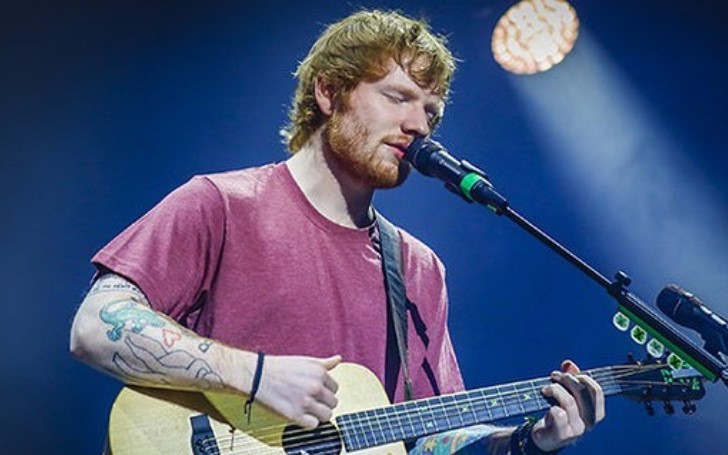 Ed Sheeran announced his much-needed 18 months break from music.
Well everyone needs a break, even if it's the only thing you love, you still need a gap. Likewise, Ed Sheeran has announced his break from music for 18 months after finishing his mammoth world tour.
The "Shape Of You" singer, who added private beach and football pitch to his property, revealed his plans at homecoming show at Ipswich's Chantry Park on Monday night.
The news came after the "Photograph" singer, who married Cherry Seaborn in a secret ceremony, concluded his Divide tour which was on running for two years. Ed has performed a total of 280 shows since 2017, including Glastonbury gig.
On Monday night, the "Thinking Out Loud" singer announced, "As you may or may not know, I've been on the Divide tour for over two years now, and this is the last day of the whole thing."
The singer, who was hilariously blamed by Bruno Mars for the ban on his song in Indonesia, further said, "There is something very bittersweet about it. I love that you guys are here and we are ending it in Ipswich. This is my last gig for probably 18 months."
Ed added, "I was told before I came on that I've played to nine million people around the world. It is the biggest tour ever. It's been an emotional day for a lot of people backstage."
Ed Sheeran joked about 'The Divide tour,' which became the biggest ever grossing more than $775.6 million, saying it was like breaking up with a girlfriend you have been with for years.
The singer further said, "It sounds odd, but it has been a long tour." Well, it was a much-needed break for "Nothing On You" singer.
We think everyone gets to this point where you can't push anymore, and hiatus seems to be the only right option, even if it's your girlfriend or boyfriend.
-->