Ed Sheeran Will Drop No.6 Collaborations Project On July 12th
Published Thu May 23 2019 By Jessica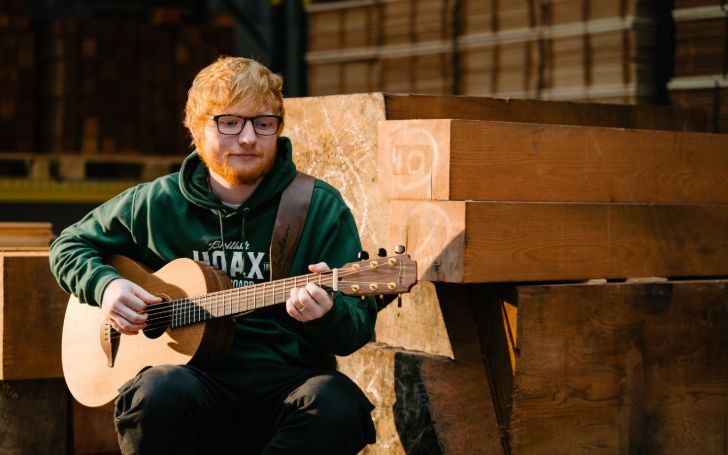 English singer Ed Sheeran to release his new album No.6 Collaborations Project on 12th July.
The Grammy-winning artist Ed Sheeran worked on creating new bops whilst he was on tour for the last couple of years. And fans will finally get to hear the new album on 12th July.
The new record titled 'No.6 Collaborations Project' is a collaborative album and includes fifteen soundtracks with at least a few artists the British singer has previously worked with.
Recommended: Natalie Portman Denies Dating rumor with Moby in his Memoir; Moby Responds to Her Denial
Sheeran's latest single 'I Don't Care' released earlier this month currently sits on the top 10 charts of Billboard and number one in the UK.
Ed Sheeran to release No.6 Collaborations Project on 12th July.
SOURCE: Pinterest
The song features fellow Grammy-winning singer Justin Bieber. The duo previously worked on Bieber's hit songs such as 'Love Yourself' and 'Cold Water'.
The new album titled 'No.6 Collaborations Project' will release it's second single 'Cross Me' featuring PnB Rock and Chance The Rapper at midnight on 23rd May.
Don't miss: Game Of Thrones Fans Reckon Sophie Turner Live Streamed Her Weed Vape
In addition to the new album, Atlantic Records and Asylum will also be distributing the record.
Fans are expecting to hear from female pop singer and Sheeran's own best friend Taylor Swift on the album.
Besides 'I Don't Care' and 'Cross Me', No.6 Collaborations Project includes other tracks like 'Beautiful People', South Of The Border', 'Take Me Back To London', 'Best Part Of Me', 'Antisocial', 'Remember The name', 'Feels', 'Put It All On Me', 'Nothing On You', 'I Don't Want Your Money', '1000 Nights', 'Way To Break My Heart', and 'Blow'.
The 28 years old singer released a statement on social media that read:
"Before I was signed in 2011, I made an EP called No.5 Collaborations Project."
Adding:
"Since then, I've always wanted to do another, so I started No.6 on my laptop when I was on tour last year. I'm a huge fan of all the artists I've collaborated with and it's been a lot of fun to make."
'No.6 Collaborations Project' counts as the latest album by the singer since his last album '÷' (pronounced 'divide') released two years back in 2017.
-->