Justin Bieber Teases New Technicolor Music Video For 'I Don't Care' With Ed Sheeran
Published Tue May 14 2019 By Chester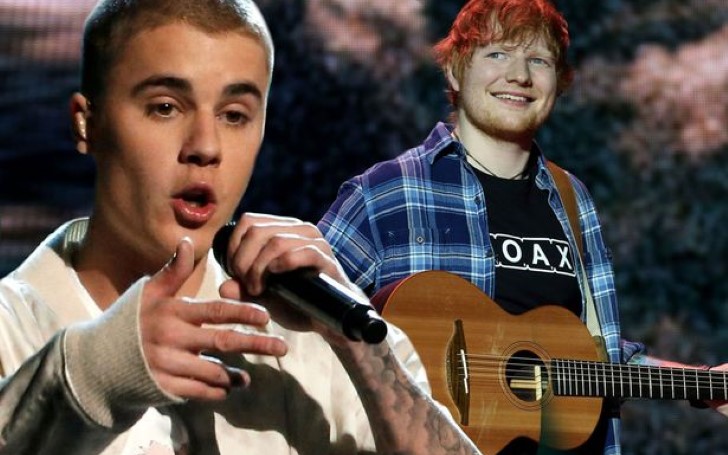 Pop star Justin Bieber and Ed Sheeran drop a brand new song 'I Don't Care' together using technicolor!
Hollywood pop sensations Justin Bieber and Ed Sheeran are up with a brand new collaboration. Yes, the two pop stars have collided a new project together with a new song called 'I Don't Care.'
Justin dropped a short clip on Instagram regarding the video shoot and making of the song where the artist has hinted us with new, fun and interactive use of Technicolor.
Check out some glimpses from the upcoming song that Baby star shared among his 112 million fans.
Subsequently, Teddy drops his part of the glimpses taking his Instagram and sharing among his 28.8 million fans and followers.
Secret Wedding Ceremony! Ed Sheeran Married Cherry Seaborn in a Secret Ceremony >>>
Check out the short clip from 'Ed' has already been watched by 2.4 million followers within a day.
View this post on Instagram
The official music video is yet to be released yet, though Justin, 25, and Ed, 28, uploaded behind the scene as a teaser.
You May Like: Justin Bieber Offers Lame Apology For Pregnancy Joke
Furthermore, in the video, the artists also provided us with the production scenes and some VFX animations using green screens.
Check Out: The making of their new song 'I Don't Care' with some VFX effects that are going to be used for the MV
Similar to glitches and VCR effects that are used in Hollywood music video nowadays the artists are up to a new poppy concept by using 'technicolor' effects where background images change with dynamic pictures, animations, and scenes.
Check Out: Ed Sheeran & Justin Bieber - I Don't Care [Official Lyric Video]

The official video of Ed featuring Justin's 'I Don't Care' will be shortly out in the market as currently, they are on the production of the Technicolor video. Stay tuned to find out more details and technologies used for the video-making.
-->