Who is Elaine Welteroth's Husband? Learn About Her Married Life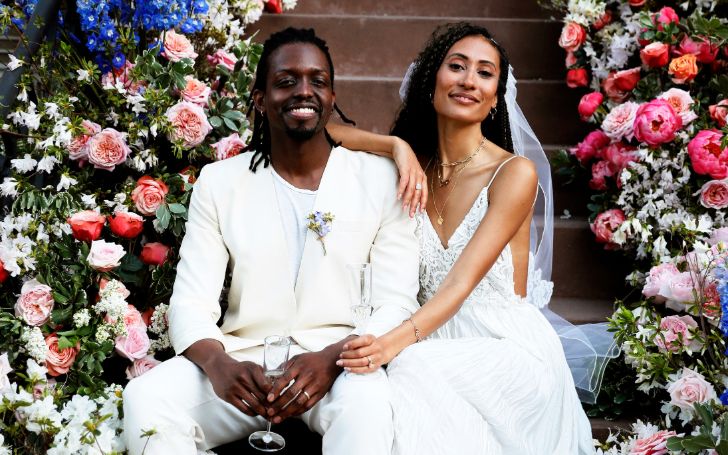 Elaine Welteroth's Husband: A look into their love life
Elaine Marie Welteroth is a well-known journalist, editor-author, and television host. She was named editor-in-chief of Teen Vogue, making herself the second person of African-American heritage to hold such a title in April 2016.
On December 10, 1986, she was born in Newark, California, to a white father and African American mother. Securing herself as a top-level Journalist and Anchor, likewise, her love life also gains the most attention out of it.
Who is Elaine Welteroth's Husband?
Elaine Welteroth's husband is Jonathan Singletary who is a Los Angeles-based artist, songwriter, and producer. The two have known each other since their early teen years. They grew up in the San Francisco Bay area, went around the same church, and had moms in the same psalm.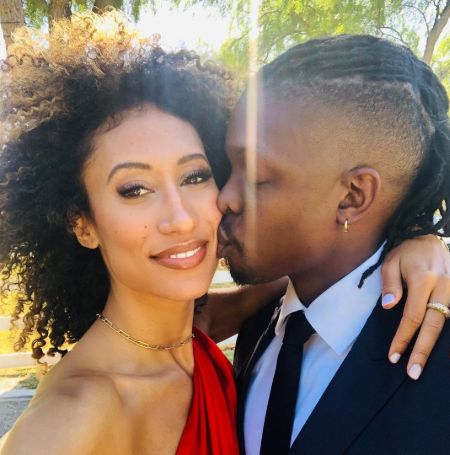 Elaine Welteroth's husband is none other than Jonathan Singletary, a Los Angeles-based artist, songwriter, and producer.
Photo Source: Closerweekly
Jonathan took notice of Elaine when they were teens. The two would occasionally meet each other when they pass home from college for the holiday season; he mentioned they didn't even strike a conversation outside of church until late 2013.
Related: Who is John McCrea's Partner as of 2021?
Jonathan started seeking a job in New York, where Eliane had already been since 2008, and he contacted Elaine on Facebook. Months later, after having a mutual conversation, the two finally decided to give dating a shot.
Afterward, Two and a half years into their relationship journey, Jonathan and Elaine got engaged in December 2016. later, They tied the knot after four years in May 2020.
Elaine Welteroth to exit The Talk
After less than two weeks of Carrie Ann Inaba's announcement of her permanent departure, the CBS show confirmed that Elaine Welteroth is also exiting The Talk after one season.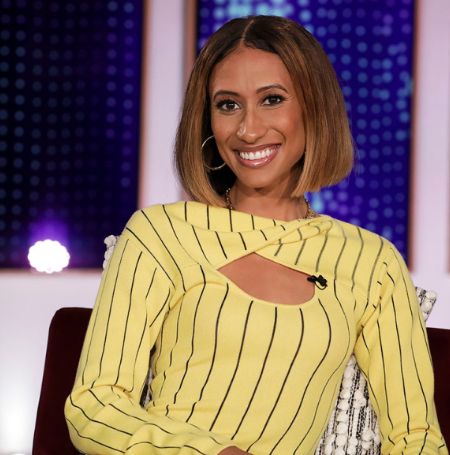 Elaine Welteroth is leaving 'The Talk' show after 9 Months.
Photo Source: Hollywood reporter
Welteroth and Amanda Kloots joined the show in early 2021 as a substitution for Marie Osmond and Eve. In addition, it was part of revamping the show that included the promotion of show veterans Heather Gray and Kristin Matthews to join executive producers and showrunners. They even released the longtime executive producer and showrunner John Redmann.
Welteroth gave a statement, "It is an absolute honor for anyone, but for especially a young people of colour, to occupy space on-air where our perspectives are largely underrepresented. It was pleasing to be able to show up as my orginal self in front of a live national spectactors every day in a world as divided as ours and being able stay true to myself and what I really stand for."
She also added, "I came to The Talk to shatter out of my own echo chamber and to join a diverse cast in sharing to connect some of the divides in our world through conversation and empathy. I'm proud of how I represent myself and my society. But as I always say: when the music changes, so must go with flow and dance! I will miss my talented co-facilitator and crew, and I'm rooting for you; thanks to all those spectators who tuned in every day."
Don't miss out: Who is Lisa Boothe's Partner as of 2021?
"We hope everything will work out ," Gray and Matthews said in a statement. "We are always grateful for her passion, enthusiasm, and insight she brought to the show daily. Her openness and meaningful conversations were attributes we admired and always appreciated."
For more information and news on your favorite stars, stay connected to Glamour Fame.
-->