Emilia Clarke Reveals What She Would Like To Change About Game Of Thrones Season 8
Published Wed May 22 2019 By Andrew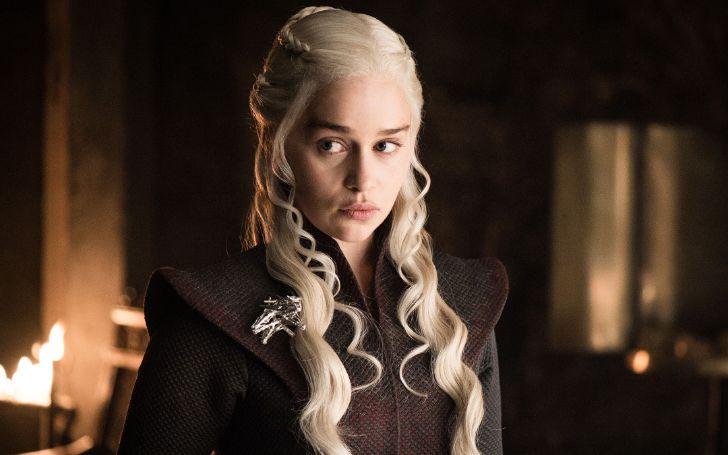 Things that could be changed in Game of Thrones Season 8 as stated by Emilia Clarke.
Fans are quite disappointed as of now as the recent and the last season of Game Of Thrones failed to meet the hype that it built up over the 2 years of anticipation. Following the recent turn of events, the actors who portrayed the prolific roles are quite dissatisfied as well.
Now, Emilia Clarke has come through with the details about the things she would like to change if there was to be a hypothetical remake of the series based on the world of Westeros.
GOT's Season 8 could have been quite different.
SOURCE: Pedestrian.TV
The actress brought the character of tragically fated Daenerys Targaryen to life on the HBO drama which wrapped up this Sunday (May 19). The statement comes following an uproar among fans relating the dismay regarding the final season, amid calls for the entire season to be remade.
As a matter of fact, a petition has been signed by over 1 million as of now by disgruntled fans asking for HBO to remake the final season. To add up, the move drew major criticism from GoT stars mainly, Isaac Hempstead-Wright and Jacob Anderson.
Check Out How Game of Thrones Uses Costume Design To Show Power Of Cersei Lannister>>>
While breaking her silence about the "struggle" she faced while having a first encounter with the scripts of the final Dany death scenes, Emilia opened up about the things she would change if there were a reshoot of the final season.
Clarke expressed to The New Yorker,
"Well, I can only speak to my own character and the people that I interact with on the show. But I would've loved some more scenes with me and Missandei, I would've loved some more scenes with me and Cersei."
She further elaborated,
"Yeah. I would've loved some more scenes between Grey Worm and Missandei. I would've loved to see a bit more between Cersei... I feel like there was... The genocide was there. That was always going to happen."
The actress who plays the Mother Of Dragons also stated that she has given much thought about how a little bit of dissection to those beautifully written scenes between characters would have been great. Clarke also added that the actors were more than happy to contently sit there and watch ten minutes of two people talking while also appreciating the beauty of the entire scene.
As the Iron Throne was melted off the fiery breath of Drogon, it was Bran the Broken who earned the privilege of being the ruler of the Six Kingdoms. While Sansa is the ruler of the independent North, the show met a rather unsatisfactory end which may be the cause of the outrage among fans.
-->