Emma Stone Suffers Shoulder Injury After 'Slipping on a Floor'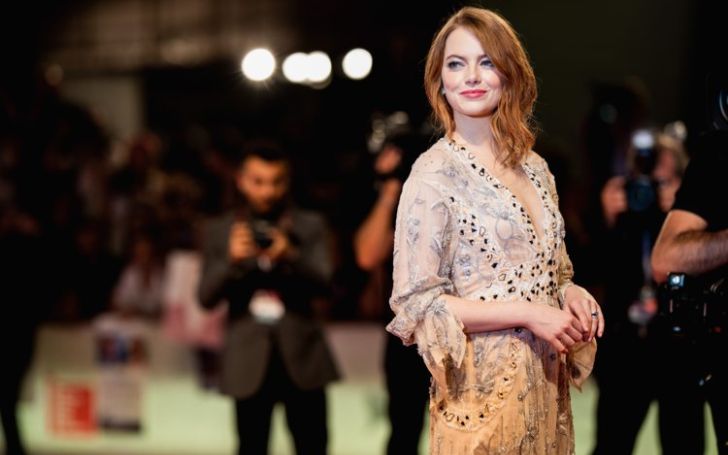 Emma Stone slipped on a floor and injured her shoulder.
News recently broke out that claim Emma Stone is recovering from her shoulder injury.
However, it's still unclear how she injured her shoulder but a very close person to Emma said she slipped on a floor in her house and injured her shoulder.
Some are speculating Emma got into an accident during her stay in London while she was attending her favorite band's concert - 'Spice Girls'.
Read Also: Emma Stone Spends Rare Public Date Night With Boyfriend Dave McCary
Emma, 30, never shies away from telling the world how big she is a fan of Spice Girls and this time it was a reunion concert of the legendary band.
And it was reported that the actress tumbled off on her friend and broke her shoulder.
See Also: Top 10 Facts About Game Of Thrones' Missandei Actress Nathalie Emmanuel
However, it was a false report as Emma was seen taking photos with one of the Spice Girls members, Emma Bunton.
Emma Bunton even shared the picture on her Instagram with the caption "When Emma met Emma" with a hashtag "#become1".
It all proves that Emma Stone did not injure her shoulder while attending the concert, and it was, in fact, by slipping on a floor.
The 30-year-old actress is currently busy with her new movie '101 Dalmation' with Disney in which she is playing as 'Cruella'.
Check Also: Gwyneth Paltrow and Husband Brad Falchuk Honor Their Friend Ryan Murphy At His Hollywood Walk of Fame
Some reports claim that the movie is affected due to actress' injury as she has been advised to talk two months break.
All we can do right now is send her wishes and prayers and hope for her speedy recovery and hopefully, she will have much more to say about the accident herself than people speculating different things about the actress' shoulder injury.
-->