Emma Watson Plastic Surgery - Did She Get Breast Implants?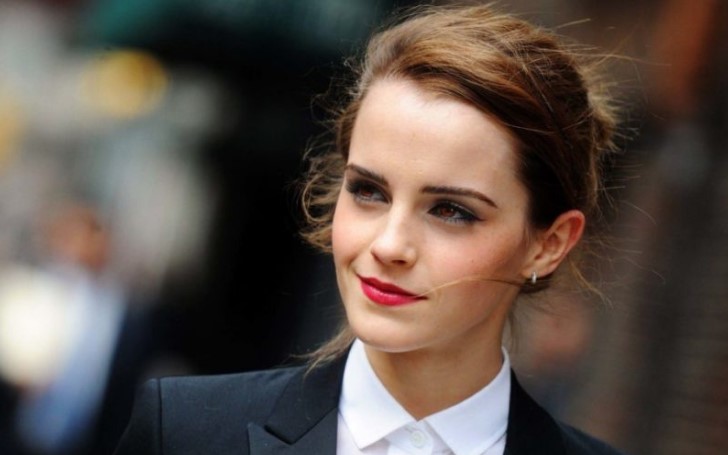 Emma Watson, undoubtedly, is one of the most beautiful and talented actresses Hollywood has ever had. Watson, who started her career as early as eleven years is famous for her role as 'Hermione Granger' in the hit movie series by J.K. Rowling - Harry Potter.
Since the Harry Potter franchise was massively popular among people of all age groups, we can pretty much say we have seen Emma Watson grow old. From her journey as Hermione to 'Meg March' in the upcoming film - 'Little Women,' we have witnessed Watson change over the period of eighteen years.
While some noticed her acting skills grow every other year, some people saw her body changes as well. Following which people are speculating, she went under the knife, while some are undeniably true, but some are total bonkers.
Did Emma Watson Get a Breast Augmentation?
Emma Watson doesn't seem to have a breast implants.
Source: Comparison Pictures
People are going crazy over actresses' breast implants; every other day, search for breast implants piles up on Google and Bing search. And there's a good reason behind it, the trend to undergo a surgery for enhancement has become common these days.
Also See: Facts about Model Jalicia Nightengale
Celebrities, however, never accept they went under the knife no matter how apparent the changes are. Because of which people are left with nothing but to speculate and guess if the celebrities have undergone some surgeries.
In a similar manner, single girl - Emma Watson was a subject of people's speculations whether she went under the knife or not. That's really where we come in to clear the water, Emma is still untouched on her bosoms' area.
We can pretty much understand why people thought she had a boob job; People have seen her from the age of eleven on the big screen, so over the years, it pretty much obvious her private parts went through some changes! It's not rocket science; it's a common sense, and biology too.
You can see for yourself, if you check the pictures, you can pretty much make out for yourself, her breasts are all-natural, and all the news about her boob job is a total hoax. However, she did change something about herself, which was not at all-natural.
Emma Watson Went Through Teeth Correction Surgery
It is apparent Emma Watson corrected her teeth and filled gaps.
Source: Comparison Pictures.
Talking about surgery, we can't deny 'Beauty and the Beast' star - Emma Watson went through her teeth correction surgery. It is a no-brainer, and we don't need to emphasize more on this one. From the picture above, It is clear our Hermione did correct her teeth and filled some gaps there.
Correcting your teeth gaps is no big deal, we suppose, we mean, in fact, no augmentations or filler is not bad, until and unless the person who opted for it is comfortable and there's no life-threatening risk.
Emma Watson Opted for Rhinoplasty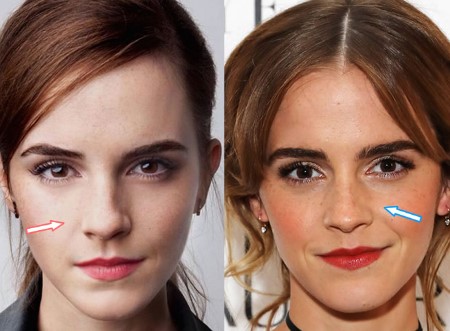 Though it is really subtle, Emma Watson did opted for a nose job.
Source: Comparison Pictures.
While this is total speculation again, but if you look at the two comparison pictures, you can clearly see the difference there. An image from a few years ago shows Emma's nose a little undefined, but recently her nose seems more defined on the edges.
Though the changes are subtle and clearly go unnoticed unless observed in detail, and without a comparison picture, no person can even guess Emma Watson opted for Rhinoplasty. But thanks to digital platforms, we can easily see the differences from celebrities' past and present pictures.

For more information on your favorite celebrities' lifestyle, stay tuned to Glamour fame, and don't forget to sign up for the newsletter.
-->