Enrica Cenzatti: Charting Her Own Path After Andrea Bocelli's Love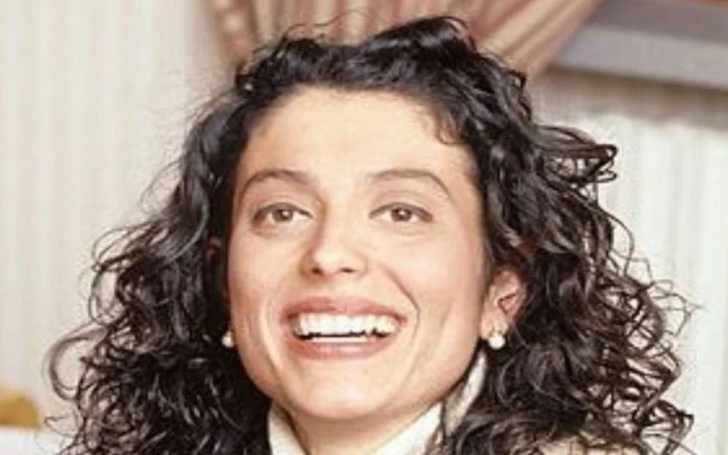 Many celebrity marriages don't stand the test of time, often culminating in divorce. Among the many celebrity ex-spouses, some manage to maintain a public presence, while others seemingly vanish from the spotlight, almost fading from memory. Enrica Cenzatti, Andrea Bocelli's first wife, falls into the latter category, choosing a low-key lifestyle after parting ways with the renowned Italian singer.
Andrea Bocelli, celebrated for his roles as a singer, songwriter, record producer, and musician, has built an impressive career marked by the release of over 16 studio albums. Notably, he holds the distinction of being the first Italian artist whose songs have graced the prestigious Billboard Top 100 list. Despite his professional success, Bocelli's personal life has seen its share of changes, including two marriages.
Falling In Love With Ex-Husband, Andrea Bocelli
Andrea Bocelli and Enrica Cenzatti's love story began before Bocelli rose to fame. Back when he was a University of Pisa student, working as a musician in evening piano bars, the two crossed paths in 1987.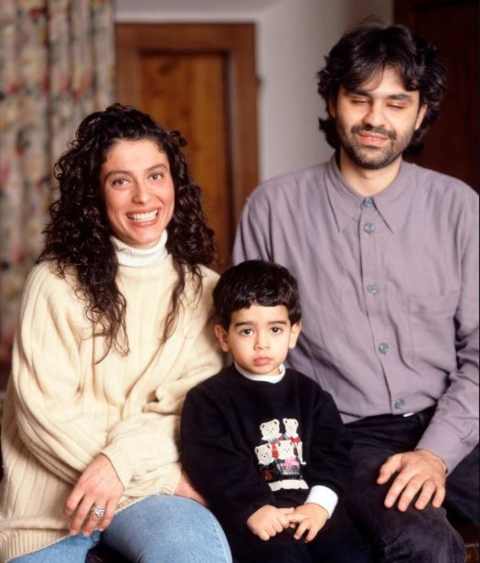 Andrea, juggling his academic pursuits and musical gigs, showcased his talent by performing popular tunes from Frank Sinatra and Charles Aznavour, along with occasional selections from Italian pop, Mozart, and Beethoven.
Enrica, a 17-year-old high school student at the time, was captivated by Bocelli's voice, and their connection blossomed. This marked the start of Andrea Bocelli's relationship with his first wife, Enrica Cenzatti.
Wedding and Sharing of Two Sons
After several years of dating, Andrea Bocelli and Enrica Cenzatti tied the knot on June 27, 1992, in a ceremony held in San Leonardo in Lajatico, Italy. Following their nuptials, the couple settled into an opulent residence in Forte dei Marmi, Tuscany.
During their marriage, Enrica and Andrea became parents to two sons. Their first son, Matteo, born on February 22, 1995, inherited his father's talent and pursued a career as a talented opera singer. The couple welcomed their second son on October 8, 1997; Amos chose a different path and worked as an engineer in his father's company.
Why Did Andrea Bocelli and Enrica Cenzatti Divorced?
Despite the initial years being filled with happiness, Andrea Bocelli and Enrica Cenzatti's marital bliss came to an end after a decade. In 2002, the couple decided to go their separate ways, citing irreconcilable differences as the reason for their divorce.
The details surrounding the breakup remain private, as both Andrea and Enrica have chosen not to publicly discuss the circumstances that led to the end of their ten-year marriage. The couple has maintained a discreet silence regarding the reality behind their separation.
Ex-Spouse, Andrea Bocelli is Now Married to Veronica Berti
After the end of his first marriage, Andrea Bocelli found love again and married his long-term partner, Veronica Berti, on March 21, 2014. The ceremony took place at the Sanctuary of Madonna di Montenero in Tuscany, Italy, following 12 years of being together.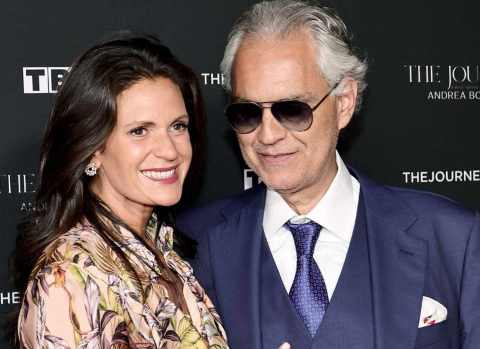 In October 2013, Bocelli expanded his residence portfolio by purchasing a second home in North Miami Beach. Together with Veronica, they welcomed a daughter named Virginia Bocelli, who was seven years old at the time of the information cutoff in 2022.
On the other hand, Enrica Cenzatti, Andrea's first wife, has chosen not to pursue any relationships following her divorce and has maintained a private life since then.
Did Enrica Cenzatti Remarried?
Enrica Cenzatti remains single in her current relationship status. Following her divorce from Andrea Bocelli, she dedicated her life to raising their children.
Presently, she resides in Forte dei Marmi, Tuscany, not far from her former husband's villa.
Despite the end of their marital relationship, Enrica and Andrea have maintained a friendship, continuing to share a connection in their lives.
How Rich is Enrica Cenzatti Today? Know About Enrica's Net Worth
As of 2023, Enrica Cenzatti reportedly has a net worth of $3 million, largely attributed to her career and, notably, her divorce settlement from her ex-husband, Andrea Bocelli.
Andrea, the renowned opera singer, boasts a substantial net worth of $100 million. His annual income is estimated to be around $5 million, derived from various projects across his multifaceted career.
How Old is Enrica Cenzatti?
Enrica Cenzatti, born in 1970, is currently 5 years old and holds Italian citizenship, having been born in Tuscany, Italy. Her birthday falls on March 26. Preferring a private life away from the public and media, she keeps details about her family, including her parents and other relatives, undisclosed.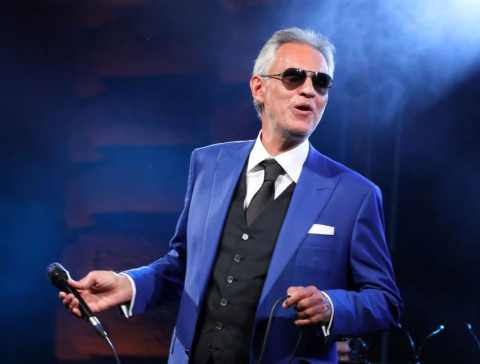 In terms of education, Enrica attended school and college in her hometown of Tuscany. However, specific details about the institutions she attended for her academic pursuits have not been disclosed. She was a high school student in Pisa, Italy, at the time when she first met her ex-husband, Andrea Bocelli.
Stick To Glamour Fame For More Contents
-->