Facts about Randy Moss' Half-Brother Eric Moss
Published Tue Jan 21 2020 By Sea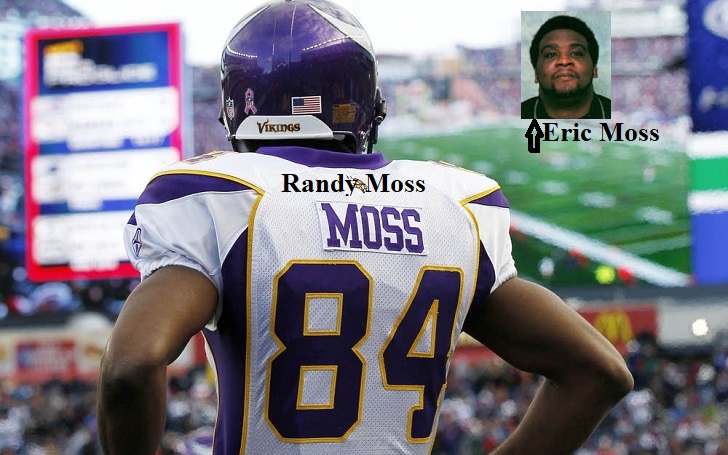 There's not much known about Eric Moss, but just the connection to Randy Moss is enough. But it's not like he's not made a name for himself either. Like the Moss-gene he carries, he was also an NFL player.
While he could have been around a bit longer to see the success of his own children as well as his half-brother's kids, life was cut short for the big brother of Randy Moss. At a young-to-die age of 44, he passed away on March 10, 2019.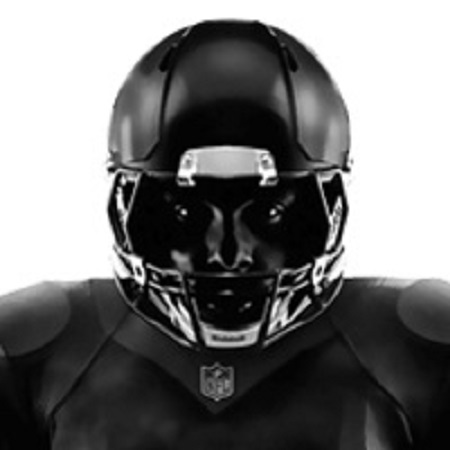 Eric Moss was 44 when he passed away.
Source: NFL
There are some impressive things you need to know about Eric though. With a little internet-digging, you should know he was hard worker who never gave up despite the troubles he faced.
Randy Moss' Half-Brother Eric Moss Was an All-State Football and Basketball Player
While Randy Moss is remembered for his work as a player, more so than Eric Moss, who's to say the latter wasn't impressive a player as the former. In fact, Eric was a basketball player, as well, aside from being a football player.
The father-of-six started playing football when he was in high school, DuPont High. When he did, he also became a prolific basketball player, being named first-team Class AAA All-State as a senior for averaging 26 points and 10.5 rebounds and shot 61% from the floor.
Randy Moss' son, Thaddeus Moss, is also a football player with a successful current season. How is the relationship between the two?
Eric Moss was the older of the two half-brothers. Anyone who's seen them together knows how close they were. It was also evident after Randy mourned his passing with a post on Instagram. "RIP gentle giant," Randy wrote with a line of broken hearts with a photo of the two. Eric was 44.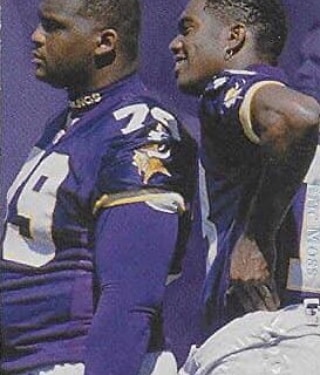 Eric wearing number 79 and Randy wearing the 18, who had before changing to 84.
Source: Randygmoss, Instagram
The best recognition for the older brother Moss as a player comes from his stint with Minnesota Vikings in 1997 and 1998. Despite the recognition, he didn't play for a single game as he was in the practice squad the first season, and the second season was full of injuries.
Randy Moss Joined Vikings When Eric Was in the Active Rooster, But They Never Played Together
Eric initially started out as a fullback and defensive end, playing for DuPont High. He earned an honorable mention on USA Today and Street and Smith's All-America teams, as well as being a Class AAA All-State first-teamer on the defensive line.
While being a senior president of the high school's student council, he ran for 585 yards making four touchdowns and recorded 91 tackles, 11 sacks and three fumble recoveries as a senior.
Learn why Randy Moss split from former girlfriend Libby Offutt
It seems Eric was the one that should actually get the recognition as one of the first Moss members to play professional football. He stayed for a year at the Fork Union Military Academy and played as a tight end with 28 passes and seven touchdowns.
After moving to Ohio State, he took on several roles, tight end, fullback, offensive tackle and defensive tackle. In the September 18, 1993, game against Pittsburgh, he caught a nine-yard touchdown pass.
He then entered the 1994 season as the Buckeyes' starting left tackle opposite to the All-American Korey Stringer. It was a short-lived stint though, as he was replaced by freshman and future Pro Football Hall of Famer Orlando Pace. He played 10 games that season and 14 in total for the Buckeyes.
Everything you need to know about Randy Moss' another child, Senali Moss, the Basketball player.
For almost three years until 1997, Eric was out of football. When he was ready to make his return, the Vikings signed him to its practice squad in 1997. He was moved to the 53-man active roster later towards the end of the season (December 11, 1997). Next year in 1998, Randy joined the team as a first-round draft pick for the Vikings. The two brothers did not get to play together, since a high-ankle sprain put him on injured reserve for the season.
The older brother didn't let the lost season be a letdown for his work ethic. The then-Vikings trainer, Fred Zamberletti, praised him for his never-give-up attitude. "Eric Moss is a worker. He's the kind of guy, if you push him, he responds and works hard. When I put him through those conditioning drills, they can be (tedious). He just laughs. But he does them and works hard."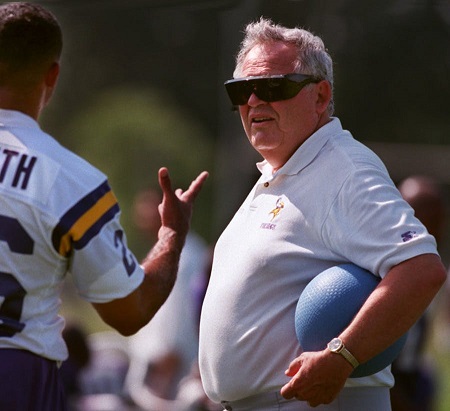 Former Vikings trainer, Fred Zamberletti, also passed away in 2018.
Source: Star Tribune File
After exiting from the Vikings, he spent one more season in the NFL Europe League with the Scottish Claymores as a guard.
Eric Had Six Kids at the Time of His Demise
Eric Moss' obituary mentions he was leaving to mourn his mother, Betty Moss, and his six children — Leland, Lewis, Ericka, Lawrence, Leaha and Sean.
Randy Moss' youngest child Montigo Moss: Facts about the Football player
Stay tuned and connected to GlamourFame for more Entertainment content.
-->