Everything You Need To Know About The Internet Sensation Jackson O'Doherty
Published Wed Aug 21 2019 By Travis
Know who Jackson O'Doherty is. Also, learn interesting things about him.
One of the most adorable things you will see on the internet is a video of Jackson O'Doherty and Damien going through their daily activities. Jackson is a social media celebrity who does weird things and funny videos on Facebook, Instagram, and Youtube. Who is Damien then, we hear you ask; well, Damien is Jackson's pet Kangaroo.
A pet Kangaroo is probably a give-away to where the social media celebrity is from; still, to confirm your suspicions, Jackson is from Australia. He was born on 24 April 1994 in Sydney, Australia, and he is the eldest of two children. Jackson lived his early life in Australia with his family and completed his education there. He was 17 years when Jackson opened his YouTube account, and since then, he has become one of the biggest celebrities on the internet.
The comedian and prankster collaborated with many YouTube celebrities over the years, and he is one of the funniest people on the internet. So, here is everything you need to know about the Jackson O'Doherty, the self-proclaimed "not attractive, not rich, nice guy, though."
Who Is Jackson O'Doherty?
Jackson O'Doherty is an Aussie comedian and prankster who made his career on Facebook and Instagram as well as YouTube. Growing up in a middle-class family in Australia, Jackson learned to love and goof around with his parents, who seem to be supportive and lovely.
Watch: Jakson plays with his pet Kangaroo Damien
While in high school, the future YouTube sensation opened his account with the video-sharing site. He was 17 years old, and on 21 August 2011, he began his now-famous YouTube account. By Australian time today is the eight-year anniversary of the prankster from down-under making his first step into stardom.
When Jackson was 19 years old, his photos on Instagram went viral, and then the journey to becoming one of the funniest content creators on social media platforms began. The funnyman boasts over 2 million subscribers on YouTube and almost four million followers on Instagram.
Is Jackson O'Doherty Married? What About His Girlfriend?
Jackson is not married; he is a single man living a stupid single life without a care for anyone or anything in the world. There were rumors circulating claiming him to be gay, but it is unclear whether he really is gay or not.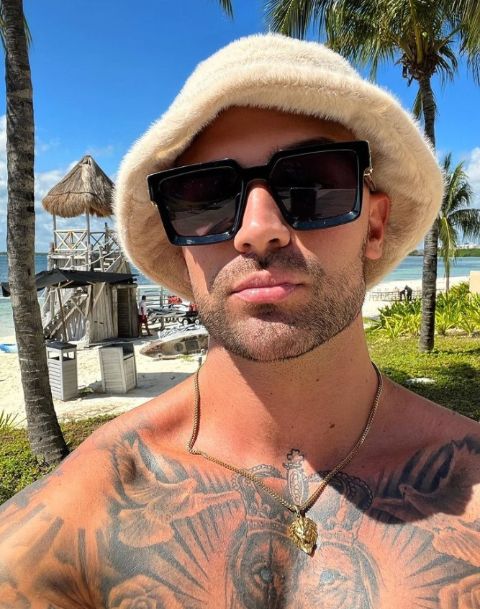 Jackson O'Doherty is single and not in a relationship with anyone at present.
Source: Instagram (@itsjackson)
Jackson once called his mother lesbian, father gay, and sister bisexual, and he was joking, so there is no clear indication whether Jackson O'Doherty's gay rumors are true or not.
Just to be clear, the man is single, so ladies, better slide into his DM's because he does seem to be looking for a girlfriend and a special someone.
What Is Jackson O'Doherty's Net Worth?
Jackson was fortunate to get in the game the time he did because gradually over the years, he built a massive social network empire while allowing him to amass a healthy net worth. The Aussie is seen on Jet Skies on vacation, he says he sold his kidney to stay in a luxurious hotel, which isn't true but still, he could afford it, and he is flying around Europe on a helicopter, so yes, the man is pretty well off.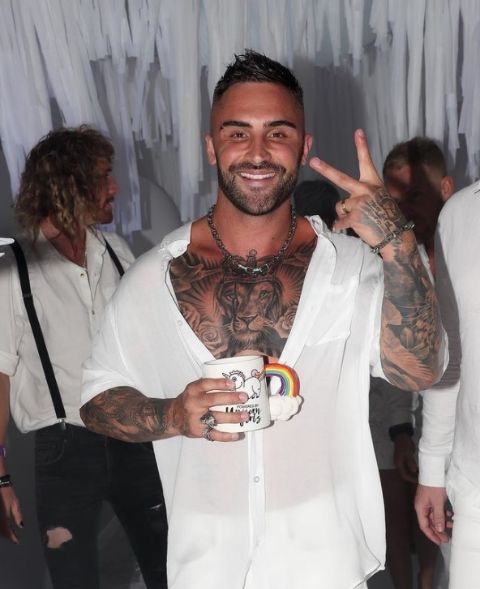 Jackson O'Doherty is a wealthy man having millions of dollars.
Source: Instagram (@itsjackson)
As for the exact net worth, it is just speculation at this point, but just going by his appearance, we are inclined to say, somewhere in the range of $1-$3million. This is a lot of money, but there is still more money to be made and the way his career is going, the sky is the limit for the "make a scene video maker.
The Instagram celebrity is a beloved figure on the photo-sharing site, and he recently gave a shoutout to another crazy personality on Youtube and Instagram, Vitaly Zdorovetskiy. The guy who runs a porn prank site and eats more ass than Hammy TV got a shout-out from a friend from Australia.
Jackson shared a story on his Instagram page where he said Vitaly deserves an award because "His Balls Are In Fact So Large They Bubble Against His Knees When He Walks." He also asked his followers to follow Vitaly, and the same was reciprocated by the "Natural Born Prankster" on his Instagram story.
In addition, Jackson's huge earnings can be realized by one from OnlyFans when he threw a lavish party costing him $100,000 for his friends. To be more precise, the Halloween party was inspired by Harry Potter. After all, the money he spent on the party is nothing compared to the money he made only recently last year. Well, Jackson is estimated to have earned $5 - $6 million from OnlyFans just past year.
For more articles like the one, you've just read, be sure to stay tuned at Glamour Fame.
-->