Fans Go WTF After Jill Duggar Let Her Son Israel Eat Gum He Pulled Out Of Her Hair
Published Wed Aug 28 2019 By Sea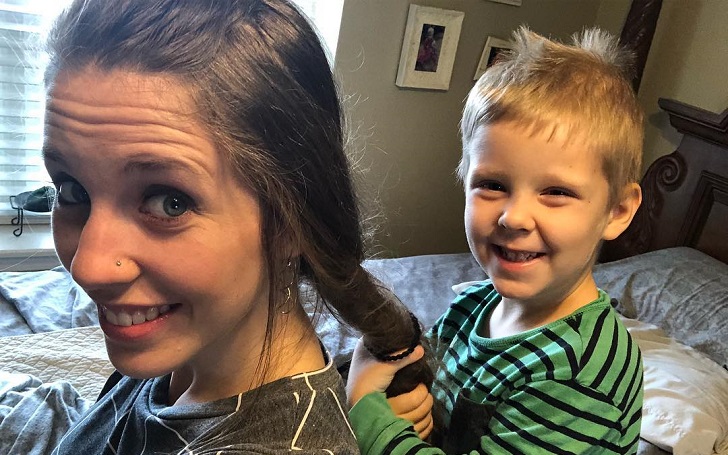 If you saw Jill Duggar's Instagram stories this Monday, you know how grossed out you were by some of the scenes.
The fourth member of '19 Kids and Counting', Jill Duggar, returned with another addition to a disturbing relationship with food, with a series of photos on the temporary Instagram Story column. We thought it ended after her yucky BBQ-tuna-fish recipe earlier this month.
It may be natural coming from the 28-year-old like the time she shared the 'Broccoli Rise Casserole' recipe with the fans, and they were not happy about it.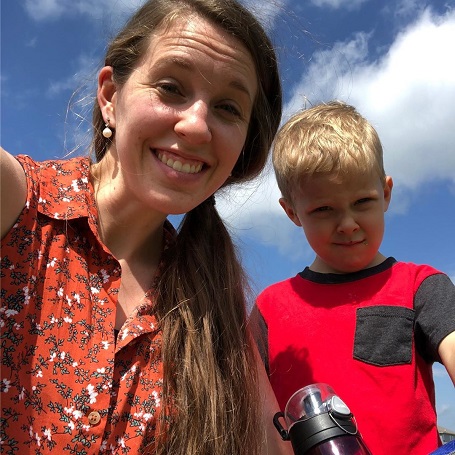 Source: Jill Duggar, Instagram
This time too, she posted a series of photos on Instagram Story, each a step by step path leading into the disgusting result, her son Israel, rechewed the gum that he stuck into her hair earlier.
Yeah, it's as nasty as you imagined. Three slides in succession explained the whole situation. First, she announced that her four-year-old son lost his gum in her hair. Second, Israel helped her look for the gum. Third, she exclaimed her finding and announced that Israel was already chewing it again. The worse part is, she let him.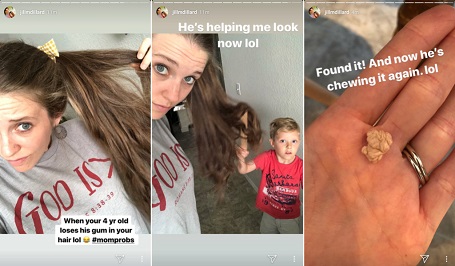 1.6 million followers of the TV personality's know the food issues appear quite often. They are always left grossed out by the announcements. But that's not all the fuss she is always caught in.
Being called out for killing a bee to being slammed for her Kama Sutra Instagram post, Jill has always defended what she did. But this time is just outright gross.
Why Jill and her husband, Derick Dillard, stopped working on the 'Counting On' series seems evident after all this time. They didn't come back to the show after Derrick was fired for his controversial views about transgenders in December 2017.
-->