Fans Have Spoken - The Office UK is Officially Better Than The US Version
Published Thu Mar 28 2019 By Chester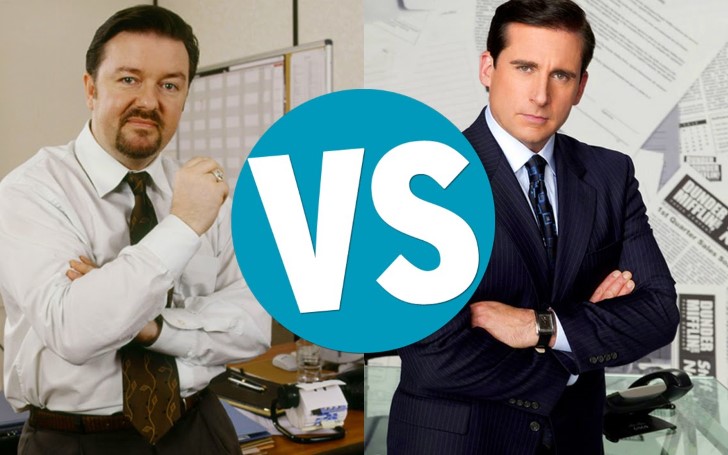 It's official, the Office fans have reviewed that the UK version is better than the US version of the show.
This US adaptation has a similar documentary style as to the Ricky Gervais-led British originals. It overviews the same view and character roles. There's Jim, the likable employee who's a bit of an everyman. Furthermore, the story follows the love thing for his receptionist Pam.
The sequels also include Ryan, who has worked in many parts of the department and lastly the beloved dumbhead Dwight - a successful co-worker who lacks social skills and common senses.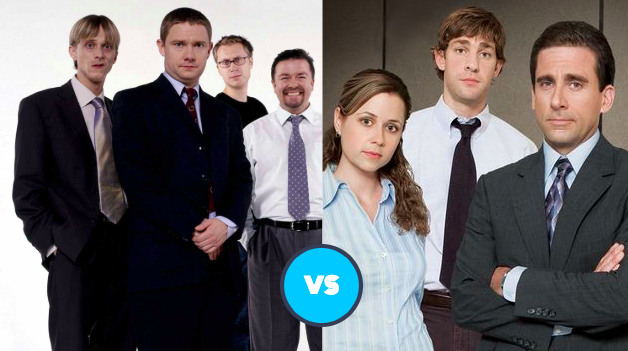 The Office Uk (left) and The Office US (right)
SOURCE: Tribal Tribune
The original UK version had only two seasons of the show and an additional Christmas bonus episode, however the US version aired for a successful nine seasons.
Check out: Geri Horner Admits She Wants To Have Sex With Mel B
In spite of the UK version short run, the show rooted some of the stars' career such as Ricky Gervais. During the ongoing debate between the fans and followers of two shows, a redefining entertainment and new channel created a voting poll where people from all around can provide their opinion on the better version.
Which series of The Office is better?

— LADbible (@ladbible) March 23, 2019
The poll analysis showed us the UK version led containing 58% votes while the US version held 42%, clearly winning against the US Office version by 16% percent.
Also, Find:Kaley Cuoco Shares Emotional Reaction To 'Big Bang Theory' Series Finale Date
The battle between the US and UK followers started to happen soon as the page created the conflicting post. Another Fan called Lewis Turnbull tweeted back the post writing:
-->