Fans have Their Favorite for the New Host of Jeopardy!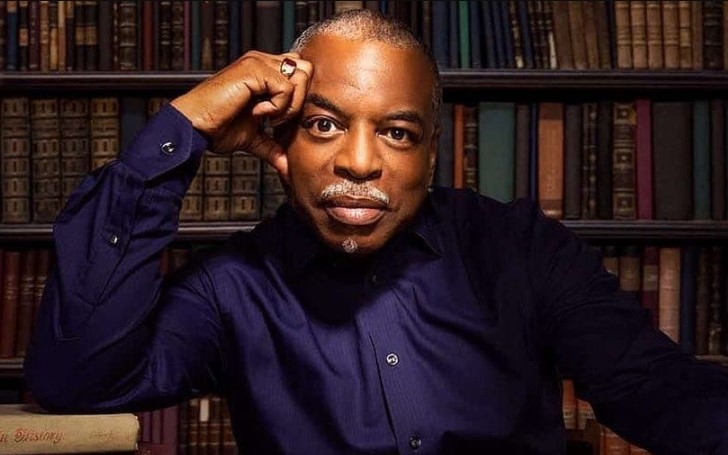 Fans already have their favorite for the successor of Alex Trebek.
The number one host of all time, Alex Trebek, died a few days earlier following his year-long battle with stage-4 pancreatic cancer at the age of 80.
Fans of Alex and the show mourned the death of their beloved host, but they also have ideas about who can replace his place.
Several fans have named LeVar Burton, the "Star Trek: The Next Generation actor, for the replacement host. LeVar's popularity comes after he started hosting "Reading Rainbow," following the show, he has become fans' favorite.
Also, Read Jeopardy! New Episode Tributes Alex Trebek
Burton knows he has growing support for his candidacy as the new host following Alex's death. LeVar recently retweeted an article by NY Times about names fans have considered and also shared a link to a Change petitions with over 59,900 (and growing) signs.
Burton tweeted,
"Even if nothing comes from it, I can't tell how much how I appreciate all y'alls love and support."
Previously in 2018, Burton admitted he wanted to host Jeopardy when Alex retired. During the time The actor said,
"Sorry, brother! There is only one game show I've ever wanted to host... This Is Jeopardy! Sorry, everyone! It was called Reading Rainbow, not Spelling Rainbow."
On Burton's comment, Alex, during the time, commented there was a 50/50 chance he would retire when his contract was up in 2020. Trebek added Sony could replace him with Alex Faust or Laura Coates; he would also joke about Betty White replacing him.
But recently, Alex had extended his contract through 2022; he continued filming new episodes up until 10 days before his death. Alex's final episode will air on Christmas Day.
You May Also Like: The Fresh Prince of Bel-Air Reunion Trailer Gets Fans Emotional
For more information on your favorite celebrities' lifestyle and other news, stay tuned to Glamour Fame, and don't forget to sign up for the newsletter.
-->