Fans Shocked By Resemblance After Elizabeth Hurley Wishes Identical Son, 17, A Happy Birthday With New Selfie
Published Sat Apr 06 2019 By Jessica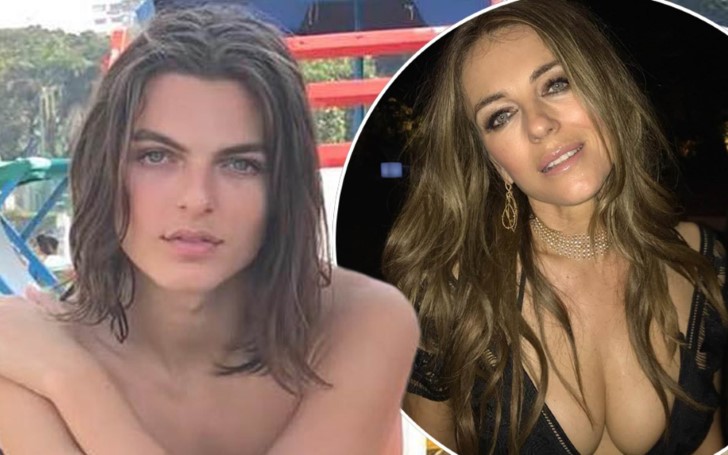 Elizabeth Hurley or his identical son Damian Hurley? You may never know.
As Damian Hurley gets older, he starts resembling more and more like his beautiful mother, Elizabeth Hurley.
The ever youth Hollywood actress's son recently celebrated his seventeenth birthday, and after witnessing a recent series of selfies shared by Hurley fans are super surprised to see how he has started to look more like Hurley.
Recommended: Check Out The Hottest Instagram Pics of The Day; Friday, 5th April
It's no new news that Elizabeth and her son Damian always looked very familiar, but the resemblance on their faces as shown by the recent selfies are something even huge. Oh, and they have the same matching hairstyles too.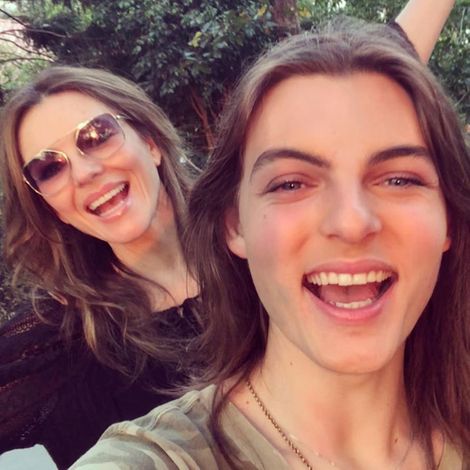 Elizabeth Hurley takes a selfie with son Damian Hurley.
SOURCE: Elizabeth Hurley Instagram
Taking to Instagram on the occasion of her son's sweet seventeen, 'The Royals' star posted pictures alongside her long-haired son, where both the mother-son duo looks extremely happy and smiley as well as one another's doppelgangers.
Leaving a beautiful birthday message for her baby boy, the 'Austin Powers' star sweetly wrote: "Happy 17th Birthday to my heavenly @damianhurley1 No one could have brought me more joy. You have made me a very proud mama," in the caption with tons of kissy emojis.
The first picture in the birthday tribute post which is a selfie of the pair showcases them both widely smiling as Damian takes the snap whilst his age-defying mother who is seen wearing a stylish sunglasses gets ready to pose with her arms lifted in the air.
Also see: Want Kim Kardashian's Famous NSFW Chanel Bikini This Summer? It Is Available On Rent Now
Likewise, the rest of the two pictures consisted of throwback snaps where a young and a toddler Damian is seen playing on his mother laps. And Elizabeth looks absolutely stunning in both pictures as she holds her son.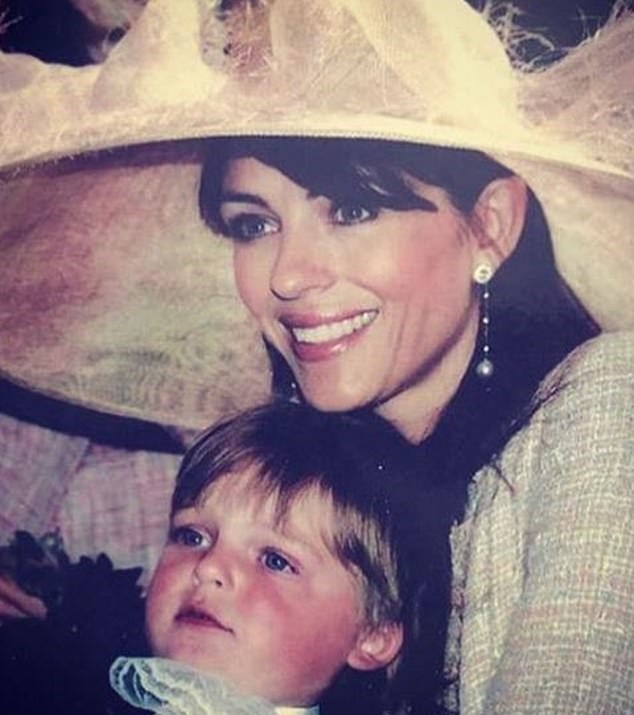 Little Damian Hurley
SOURCE: Elizabeth Hurley Instagram
As seen in the comment section, was the 'Bedazzled' star's one million followers flooding the post with loads of wishes for the birthday boy and beautiful messages for the actress.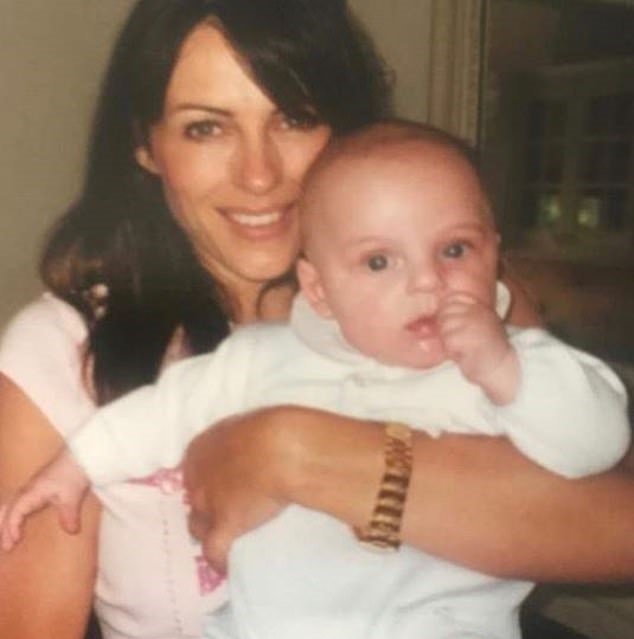 Little Damian Hurley
SOURCE: Elizabeth Hurley Instagram
One of her fans wrote: "Whoa Happy Birthday. GLAD that you're allowing your kid to be their authentic self. RESPECT"
Whilst another one said: "Amazing handsome beautiful son! Congrats. That SOB Father! My daughter had one like him! Better off without them! I remember how your son looked exactly like him as a baby. Now he looks like you"
A third one added: "Happy birthday to your son, and how did you manage to look even more beautiful and younger 17 years later!"
Similar more comments read: "Happy Birthday darling Damian!!! I love you so much, so much 💗 Wish I was with you celebrating! Can't believe you are seventeen !!!!"
Perks of being the son of Elizabeth Hurley, celebrities including the famous singer Elton John left a birthday message for Damian, writing "Happy Birthday Damian!!! Love Uncle EJ xoxo."
Whilst it may seem like Elton is an uncle to Damian, he's actually a Godfather to him. The 'Tiny Dancer' singer's husband David Furnish too rang in to wish him; "Happy Birthday to the wonderful Damian. Lots of love, Uncle Boo xo," said Furnish.
The gentle birthday boy didn't miss out on responding to the lovely messages, as he politely replied, writing: "love you!! xxx"
David is also Damian's Godfather alongside Elton and Liz's ex Hugh Grant.
Only last year, Hurley attended an Elton John Aids Foundation' event at London's Theatre Royal Haymarket in Dec. 2018.
Don't miss: Emily Ratajkowski Looks Stunning In A Plunging Braless Top And A Heavy Down Jacket On A NYC Street
In addition, Liz shares Damian with her former partner, Steve Bing. The American film producer initially refused Damian as his son until it was proved by a DNA test.
-->