Farrah Abraham Mistakenly Refers to 9/11 as ''7-Eleven'' in Anniversary Tribute
Farrah Abraham seemed completely unaware of the 9-11.
Another unfortunate incident struck Teen Mom star, Farrah Abraham. Well, the star had no wrong intention this time, but her latest video on YouTube drew a considerable backlash.
So, when Farrah - who gets constantly slammed by people - brought her daughter Sophia to the One World Trade Center on the 18th anniversary of 9-11, the Teen Mom referred it as 7-Eleven - which is the name of the famous chain of convenience stores.
Watch: Farrah and Sophia goes to One World Trade Center
But that's not the only thing people are upset about. The Teen Mom star kept saying she got the tickets for free through a tour group.
People thought Farrah was utterly unaware of the 9-11 as she kept using inappropriate words like she "enjoyed" the day.
Farrah - who thinks she is a 'Girl Boss' - and her daughter are on tour across the globe, and New York was their latest stop after the trip to Paris.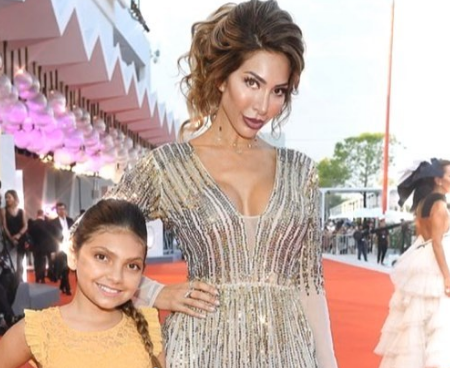 Mother-daughter duo on their Europe trip.
Source: Instagram
The mother-daughter had a very joyous trip together to Europe, but the fun-filled trip is on the verge of a nightmare after her recent video on Youtube.
While other Teen Mom casts are remembering the day by thanking the countless heroes who helped those stuck in the WTC.
Many other celebrities also took to their social media to tribute people who lost their lives in the said event.
But Farrah - who once had a breakdown - seemed she was in a different universe, as she failed to recognize the day.
-->