Five Rarely Known Facts About HGTV Show 'Flip or Flop Nashville'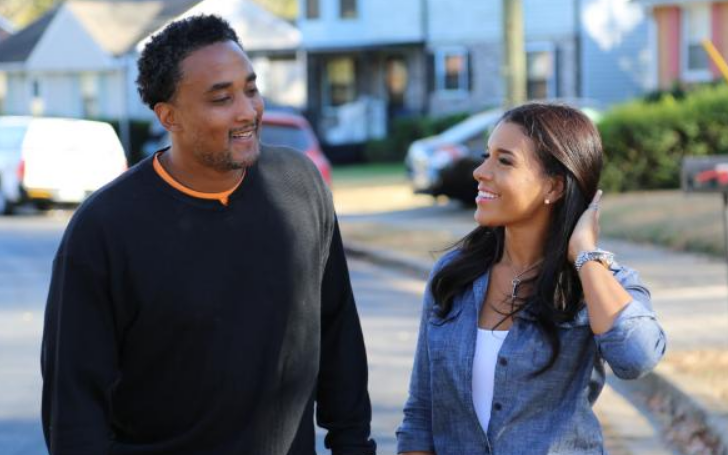 Flip or Flop Nashville is a spin-off of the original Flip or Flop, which premiered on January 18, 2019.
The show is filmed in Nashville, which follows the adventures of DeRon Jenkins and Page Turner who find the worst properties possible and turn them into beautiful homes.
The powerful duo is a team of a licensed contractor, Jenkins, and real estate agent, Turner. The mere introduction is enough to make you want to watch the show.
Well, before that, there are certainly a few things you want to know. So let's dive in.
5. DeRon Jenkins and Page Turner dated for a while
The power duo of the show knows each other for little over a decade, the former couple dated for almost five years. The two finally decided to break their relationship and started to focus on their work.
Turner and Jenkins enjoy a pretty amicable relationship now; they never stop to make us laugh despite the fact that they carry a history of dating which they don't let come in-between them.
4. DeRon Jenkins was an NFL player
DeRon Jenkins was an NFL player at Ritenour High School based in St. Louis. The co-host of the show continued his football career till he was in Uni, as DeRon played for the University of Tennessee.
Jenkins was then discovered by talent agents and was drafted to the Baltimore Ravens. The TV host played for seven years and also started to renovate houses at this point.
3. The show had a different title
The title was initially different, as it was previously meant to reflect the original intent of the show.
While the primary intent of the show was to take some ugly properties and turn them into beautiful homes, there was still a drama associated with it.
The creator of the show wanted to show the drama that comes when exes work together, but they did not want to lose the potential viewers who would associate the show with the original series, so they settled for Flip or Flop Nashville.
2. The Spinoffs Were a Distraction
Flip or Flop Nashville won't be the only spin-offs HGTV is producing, there are more than three other spin-offs lined up to be shoot.
All the Spin-offs are a mere distraction, HGTV decided to come up with more spin-offs after the original Flip or Flop star, Tarek El Moussa, who is coming with new show Flipping 101, and Christina Anstead, who has her own show -Christina on the Coast and all set for the season 2, canceled shoot after five episodes. So just to fill the spot, the network decided to make more spin-offs and engage viewers.
1. The co-host of Flip or Flop have immense respect for each other
Both the star, DeRon Jenkins and Page Turner consider themselves as being top of their respective skills, and also don't miss to recognize it on their partner.
Despite their romantic relationship history, they make wise choices together and place immense trust in one another. The duo never let their personal issues come in-between.
-->