Who Is George Clooney Married to? Inside His Relationship History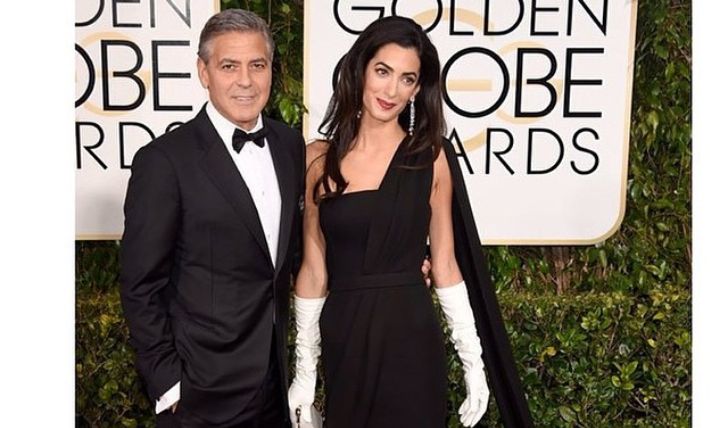 Inside George Clooney's and wife Amal's relationship: The complete story here!
There are many things that George Clooney is best-recognized for. Whether it is his Oscar-winning performance in the 2005 political thriller Syriana, his left-leaning political activism, his massive net worth, or his unusual flair for being both an icon and an easy-going person, Clooney has been and continues to be one of the most revered giants in Hollywood. His fan-favorite credits include One Fine Day, The Peacemaker, The Perfect Storm, and The Descendants.
George Timothy Clooney was born 61 years ago in Lexington, Kentucky, to beauty queen Nina Bruce and television host Nick Clooney. George landed his first major role in E/R in 1984 and got his big break playing Dr. Doug Ross in the medical drama ER. Besides his perfectly imposing career, Clooney is also known for his enviable marriage with Amal Clooney, who he married in 2014.
George Clooney and Amal Clooney's marriage!
Clooney and Amal's relationship is what most called "a fairy tale" romance." Before stumbling upon each other in 2013 in Lake Como, Italy, Clooney was a longtime bachelor. Shortly after their first meeting in July 2013, Clooney and Amal sparked dating rumors in October as the attractive pair were spotted strolling arms in arms in London.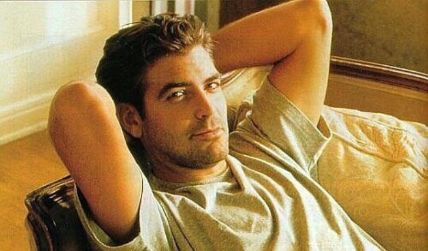 Clooney is an Oscar-winning actor and producer.
Photo Source: Instagram
"There is no question that having Amal in my life changed everything for me," the Oscar winner once said. You could call Clooney's relationship with Amal a whirlwind affair as the pair got engaged within a year of having known each other in April 2014. But unlike most whirlwind romances in Hollywood, that have ended with nasty breakups, we, for one thing, are certain that Leatherheads actor and Amal are an endgame.
Recommended: Crystal Renay Accuses Ne-Yo of Cheating: The Complete Truth About Their Marriage.
"We never talked about marriage when we were dating, and I asked her out of the blue," Clooney reveals. Sharing the deets of the proposal, The Monuments Men star revealed he was on his knees for twenty minutes before Amal gave him a yes. The twosome tied the knots in an extravagant ceremony at the seven-star Aman Canal Grande hotel in Venice, Italy, on September 27, 2014.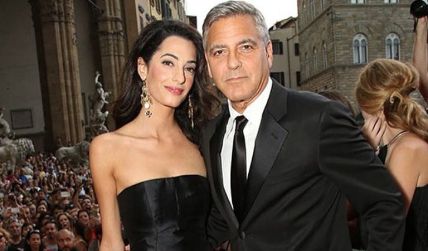 Clooney and Amal tied the knots in a swanky ceremony in Venice,in 2014.
Photo Source: Instagram
The star-studded event was graced by A-listers like Bill Murray, Bono, Anna Wintour, Rande Gerber, Emily Blunt, and John Krasinski. Amal, 44, is a Lebanese-British Barrister at Doughty Street Chambers. Amal's clients include Nobel Peace laureate Maria Ressa, Yulia Tymoshenko, former prime misters of Ukraine, Mohamed Nasheed, Maldives' former President and more.
George Clooney and Amal's children!
Clooney and Amal had years living as loved-up spouses with the newly-wedded spark before they welcomed kids in their marriage. It's a humbling thing to find someone you love, even better when you've been waiting your whole life—especially when your life's been 53 years," the former Hollywood's most eligible bachelor gushed while accepting the Cecil B. DeMille Award in 2015.
The couple welcomed fraternal twins Ella and Alexander in June 2017. Source: Access
Fans and the media noticed Clooney and Amal's love and empire only growing stronger as the years went by. After purchasing their first home in the British countryside called Mill House, where the duo spent their two-weeks long honeymoon, Clooney and Amal bought an apartment in Midtown, New York. The duo welcomed their fraternal twins, Ella and Alexander Clooney, in June 2017.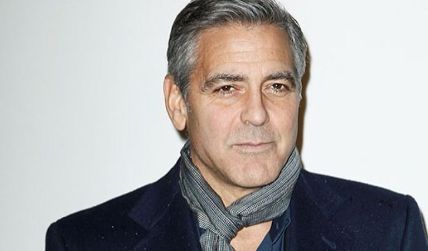 Clooney and Amal flew to Lake Como to celebrate their kids' fourth birthday.
Photo Source: Instagram
Sharing her feelings on getting married to one of the most renowned stars and having two kids with him, Amal says, "It is a joy beyond anything I could ever have imagined. I feel so lucky to have found a great love in my life, and to be a mother—this is how I get my balance." Clooney and Amal are the perfect blow to those who say you can't have it all. For their twin's fourth birthday last year, the actor and barrister duo jetted off to Lake Como, where it all began.
George Clooney's dating history!
Before finding a perfect partner in the Lebanese-British Barrister, the ER alum was quite the philander. Clooney passionately dated actress Kelly Preston for two years in 1987. "The most important thing in my life is my relationship with Kelly," a young Clooney had said back then. Clooney bought a pig named Max for Preston as a gift, but following their split, Max became a lifelong companion to Clooney.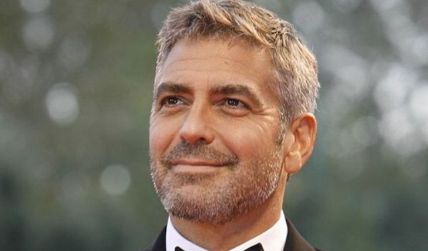 The Oscar winner was briefly married to actress Talia Balsam.
Photo Source: Instagram
The Syriana actor married actress Talia Balsam in 1989 and got divorced in 1993. The Oscar winner was never the one to jump from one relationship to another. Following his brief marriage with Balsam, Clooney was single for almost three years before he met French law student Celine Balitran in 1996. The pair's romance fizzled out in 1999. Clooney then had an on-and-off relationship with model Lisa Snowdon from 2000 to 2005, in between which the ER star also romanced actress Krista Allen.
Don't Miss: Bradley Cooper and Huma Abedin Spark Dating Rumors: Inside the Actor's Dating History.
The two-time Oscar winner continued to have insignificant relationships with Sarah Larson, who he dated for a year, Italian actress Elisabetta Canalis, who George dated for almost two years, and his last flame before Amal, Stacy Keibler. Clooney once joked how he had the longest relationship with his pig pet Max, who died in 2012.
Stay connected to glamour fame for more.
-->