George Clooney Thought He Would Die Following Motorcycle Crash: "I Was Waiting For Switch To Turn Off"
Published Thu May 23 2019 By Andrew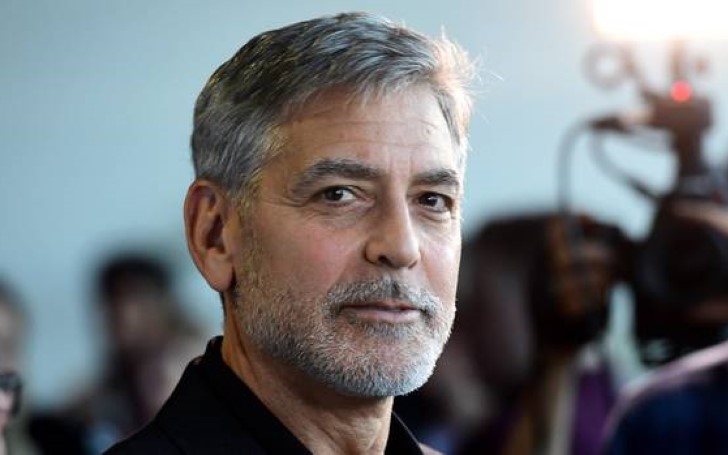 Following a motorcycle crash, George Clooney must have died, Clooney claims himself.
George Clooney has come through with the brand new piece of information about his motorbike accident. Apparently, he was waiting for the "switch to turn off" after his motorcycle crashed into a car last year.
Billie Lourd Refuses To Confirm Whether She Will Appear In Star Wars: The Rise Of Skywalker>>>
The 58-year-old Hollywood icon was rushed to the nearest hospital after he suffered the accident in Sardinia. In fact, Clooney was shooting his TV adaptation of Catch-22 at the time in the same city.
Clooney suffered a fatal bike accident last year.
SOURCE: People
He revealed the details of the accident to The Hollywood Reporter stating,
"It was bad. I hit him at 70mph or so. Split my helmet in half."
He also admitted breaking the windshield of the car with his head and thinking that it was his neck that cracked. This caused the Oceans Eleven actor to speculate that he was going to die and was waiting for his 'Switch To Turn Off'.
Rihanna Became The First Black Lady To Preside Over An LVMH Brand>>>
George told the outlet,
"It knocked me out of my shoes, it hit hard. I was just waiting for the switch to turn off because I broke his windshield with my head and I thought, OK, well that's my neck."
Although the actor didn't slack behind his work schedule by being back at work four days after the collision, Clooney maintained that he has now sworn off motorcycles (at least for a bit)
Ed Sheeran Will Drop No.6 Collaborations Project On July 12th>>>
He also urged that if we got nine lives then we should just squeeze those into one and live it to the fullest.
-->