George R.R. Martin Talks About How Books Will Have A Different Ending
Published Thu May 23 2019 By Jessica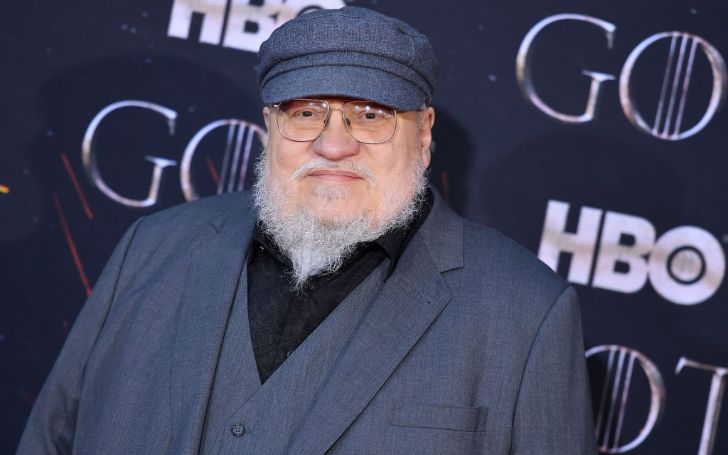 George R.R. Martin shed some lights on how his books will differ from the tv version.
"Last night was an ending, but it was also a beginning."
Fans of the HBO hit series, Game of Thrones curiously asked the creators David Benioff and D.B. Weiss if their story version of the series matches to the real version of the author. And they finally have their answer.
Recommended: Emilia Clarke Reveals What She Would Like To Change About Game Of Thrones Season 8
Following the conclusion of GOT based on the book; 'A Song Of Ice And Fire' by George R.R. Martin, this week, the old author decided to bid farewell and thank the creators and the whole team at HBO.
George R.R. Martin talks how his original books will differ from the tv version.

SOURCE: Yahoo
According to Martin' words on his personal blog, the writer updated his fans when the completion of his original books will be done and how the ending to the story will differ from the tv version. Well, sort of!
Also read: Game Of Thrones Series Finale Is Now Officially Rated Worse Than Dexter's
The author said:
"Winter is coming, I told you, long ago… and so it is. THE WINDS OF WINTER is very late, I know, I know, but it will be done. I won't say when, I've tried that before, only to burn you all and jinx myself… but I will finish it, and then will come A DREAM OF SPRING."
How will 'A Song Of Ice And Fire' end? Martin's answer came quite obscure.
"I hear people asking. The same ending as the show? Different? Well... yes. And no. And yes. And no. And yes. And no. And yes."
Positively, however, Martin said he expects the last two books of his series will fill at least '3000 manuscript pages before' he is done.
As a matter of fact, there were many characters that did not make it to the screen and many characters that 'died in the show but still lives in the books'.
The fans will also get to learn what happened to Jeyne Poole, Lady Stoneheart, Penny and her pig, Skahaz Shavepate, Arianne Martell, Darkstar, Victarion Greyjoy, Ser Garlan the Gallant, Aegon VI, and many more big and small characters the audience could not be able to watch on television.
Interestingly, Martin also mentions there will be unicorns in his books.
Don't miss: Check Out How Game of Thrones Uses Costume Design To Show Power Of Cersei Lannister
The boss then signed off the post with:
"How about this? I'll write it. You read it. Then everyone can make up their own mind, and argue about it on the internet."
Meanwhile, the author is busy working on five different projects with HBO but as a producer though.
-->