Georgina Rodriguez Steals The Spotlight In The Background As Cristiano Ronaldo Posts A Video Of The Duo Working Out
Published Mon Sep 02 2019 By Sea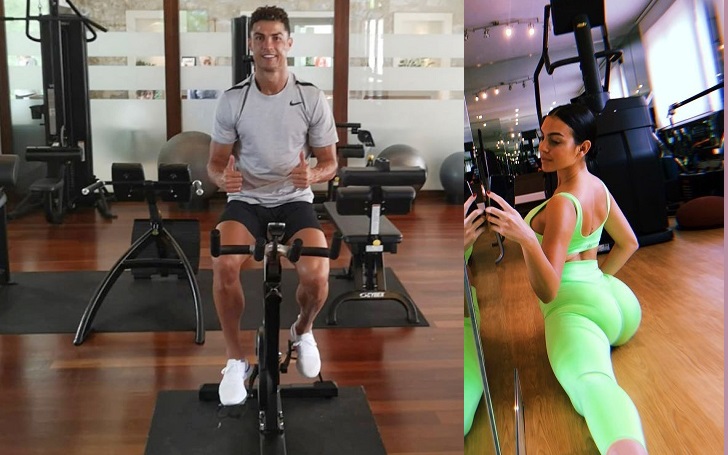 Cristiano Ronaldo is working out on a Sunday and his beau, Georgina, accompanied him.
Cristiano Ronaldo came off from a dramatic win against Napoli on Saturday, and the next day, he shows off his gym routine on Twitter. It's Sunday, and he still completes his daily training even if there is no game for the day.
Cristiano is seen swinging the weight-ball in his arms and then does sit-ups in the same position. But it's not what is gaining the most attention of the fans. His girlfriend, Georgina Rodriguez, joined him in the gym and is seen jogging on a treadmill all through the clip. The fans that noticed it are quite surprised. Although it is not news.
The duo hits their private gym every day, and it's not uncommon to see them together there — they do live in Turin together. While many fans were discussing Juventus' first home of the 2019/20 season, some of them noticed Georgina in the background and one of them joked about how everyone else is looking at her.
It's support that Gio is giving the Portuguese ace, like she did the night before, in the game. His good luck charm in the stands surely was a part of the win. If you didn't know exactly who she is, besides the girlfriend of Cristiano Ronaldo, Gio is a sensational model from Spain who is part of tons of campaigns.
Georgina is also the mother to Cristiano's youngest child, Alana Martina, and takes care of all of his four children. While carrying the responsibilities of being a housewife for Cristiano, she manages other aspects of her life moderately as well. In fact, she is quite successful as a model.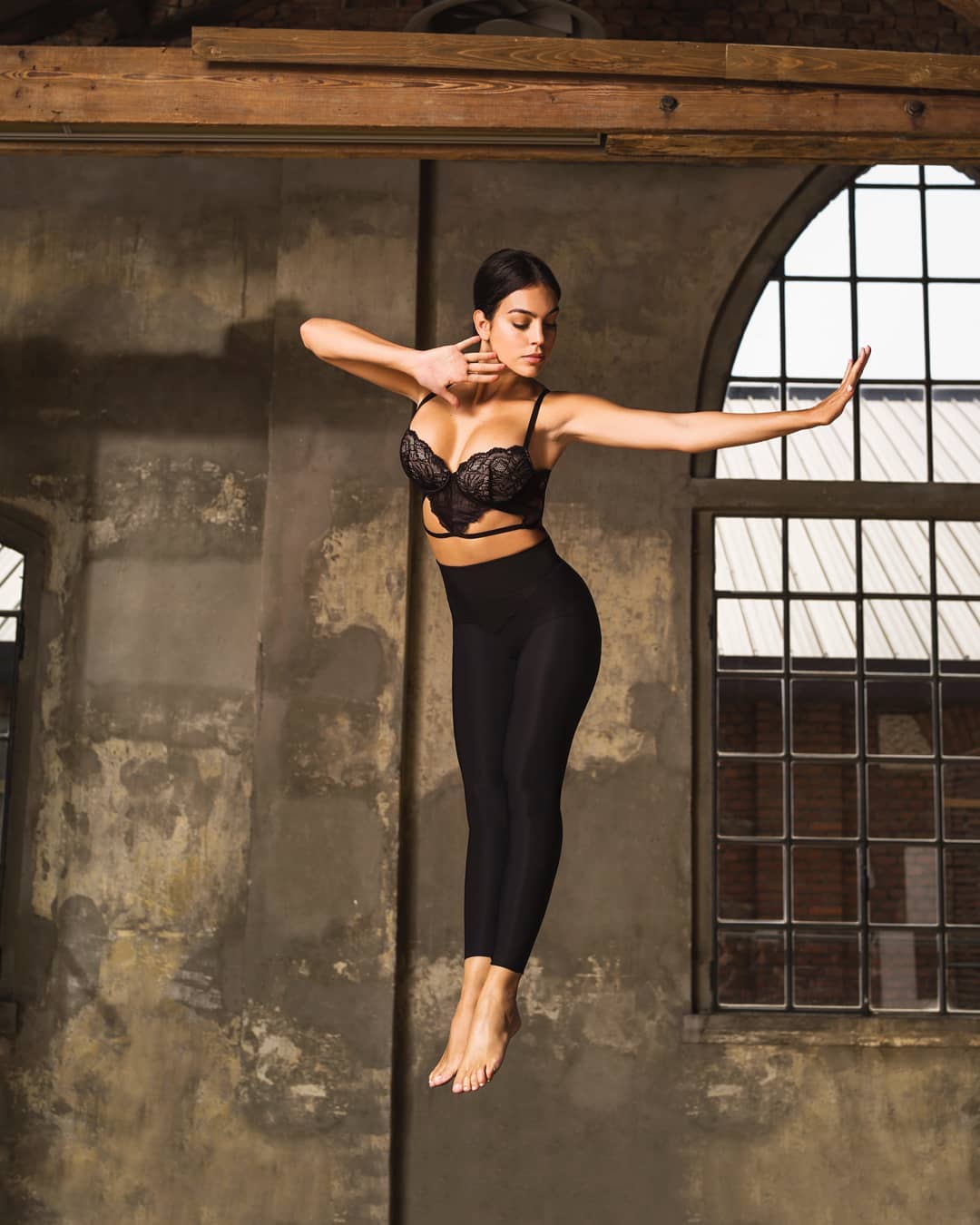 Gio has a successful modeling career.
Source: Georgina Rodriguez, Instagram
The gym is actually a favorite place for the pair. It's obvious the 34-year-old soccer star would visit the workout room, but if you're lesser known about Gio, she is a bit of a fitness freak as well. She is a part of the Alo Yoga fitness team and frequently sports the workout clothes from them. You've gotta admit she looks irresistible in them.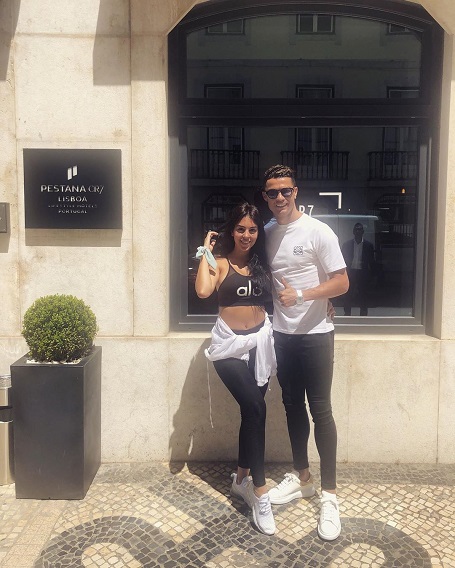 Gio is a part of the Alo family.
Source: Georgina Rodiguez, Instagram
12.8 million people in the world likely know about it anyway. Gio's Instagram is full of it, and she lets us know about it quite often. The pair may have their hands full with their careers, but they won't stop looking their best at all times. Gio will still steal the spotlight anyway.
-->