Georgina Rodriguez Displays Support For Boyfriend Cristiano Ronaldo At Allianz Stadium As Juventus' Dramatic Victory Ruins Napoli Comeback
Published Sun Sep 01 2019 By Sea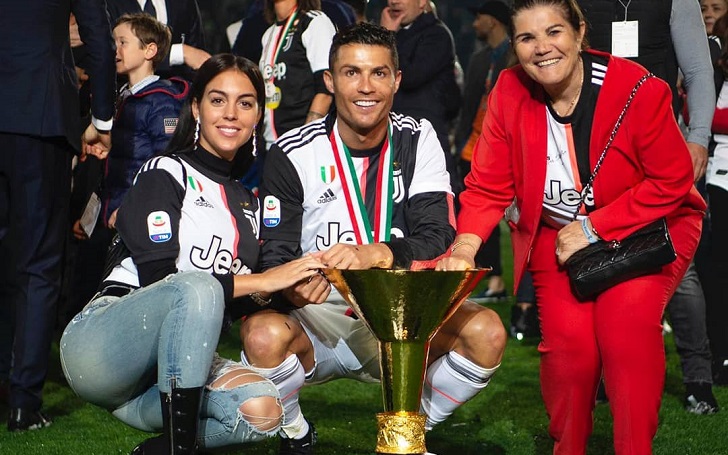 Come hell or high water, Georgina will always be by Cristiano's side.
Yet another victory for Cristiano Ronaldo's Juventus side and yet another happy weekend for the Portuguese ace. He got his first goal of this season, and it may have been partially because of his lucky charm cheering on from the stands.
Juventus brushed off Napoli's three-goal comeback at the Allianz Stadium on Saturday night's Gameweek 2 match and clinched a dramatic 4-3 win at the last minute. Even if the winner was an own goal, Cristiano and his pals are happy to take home the three points. Before it all happened, Cristiano's beau, Georgina Rodriguez embraced the club's stands.
The Spanish beauty posed in front of the stadium in a sexy flowery dress, to support the star and his club in their first home game of the new 2019/20 season, and then shared it on Instagram to her 12.7 million fans. We could imagine her screaming at the top of the lungs as she shared an uplifting caption with the photo, ahead of the game.
The caption roughly translates to,
We begin the season with great hunger and enthusiasm! Power up @juventus everyone's @cristiano 💥❤️ TQ❤️
As soon as Cristiano scored, she took to Instagram Story to share her happiness with the goal, and she is seen beside her companion fan with the words "Golazo De Mi Amor ❤️💥". It means, "Great Goal My Love".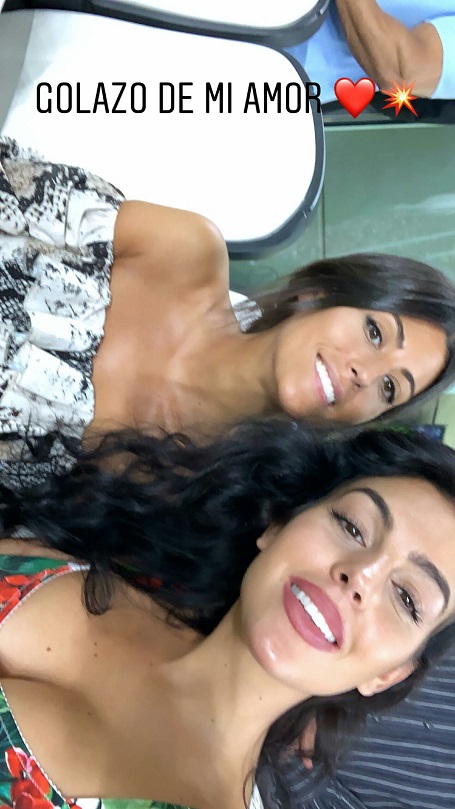 Source: Georgina Rodriguez, Instagram Story
It's not rare of the 25-year-old model to show support for Cristiano with "great enthusiasm". Obviously, she would support him in every game. Remember her 'tears of joy' after the striker's Champion's League hat-trick? And last week, she treated him to a golf weekend after his season-opening win with the club.
It's not only the professional side of the 34-year-old soccer star that sweet 'Gio' supports. There is no secrecy to who the mother of one of Cristiano's four children — the youngest child, a daughter, Alana Martina — is, and she also loves all the four children infinitely. She also takes care of them in their Turin home. Gio is quite the housewife while managing her modeling career, from which she collects quite the immense amount of net worth.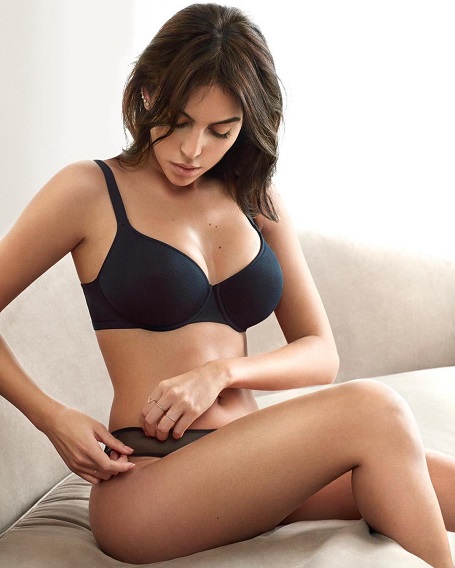 Source: Georgina Rodriguez, Instagram
On the romantic side of the couple's relationship, Gio never leaves anything behind to keep it alive. A week ago, she revealed the 'big secret' to keeping the relationship spicy — wearing a sexy lingerie every night to bed. Quite the effort there.
With everything the Gorgeous Gio is doing for Cristiano and his kids, it's safe to say he is hooked up with her and is likely to be with for the long haul. She even hinted on a holy matrimonial likely to happen soon.
It's not like Cristiano hasn't repaid Gio for the support she is giving him. She got to where she is in her career because of him. He gave her the platform for modeling and fulfilling her childhood dream.
Soon after dating Cristiano and giving birth to Alana a year later, Gio signed with Uno Models in 2017. Since then, modeling gigs have been flooding in for her, and so, her own career is skyrocketing in the industry. She modeled for various events, campaigns, cosmetic brands and editorials, and was in the cover of Women's Health, Spain.
Gio recently completed her latest Yamamay Campaign, and she looks sizzling hot in their new Summer lingerie. She did plenty of it with Yamamay before, alongside the partnership with fitness brand, Alo Yoga. It's probably where she gets the 'lingerie to bed' idea — great use of all the hard work done in her own career for her personal life.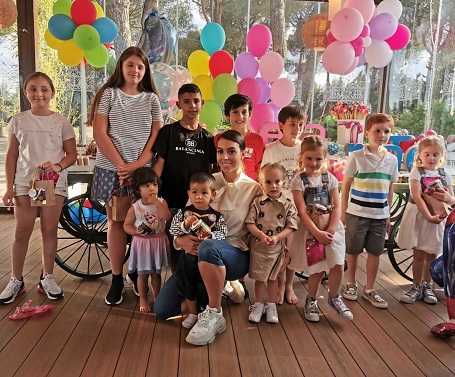 Source: Georgina Rodriguez, Instagram
Right now, the duo is in a good place. If even the re-emergence of the Las Vegas hotel rape allegations couldn't break it up, there are not many extremes to push them off the edge. Just enjoy them supporting each other through and through for now, for a long long while now. Will wedding bells be ringing soon?
-->