Georgina Rodriguez Bids Goodnight To Her Fans With An Adorable Instagram Story Alongside Her Boyfriend Cristiano Ronaldo
Published Mon Aug 19 2019 By Sea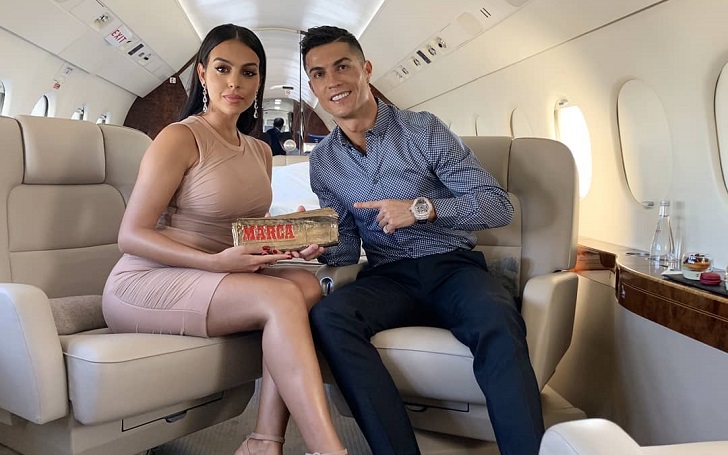 Georgina Rodriguez steps out for a dinner date with Cristiano Ronaldo!
Spanish model Georgina Rodriguez, shared a photo with long-time boyfriend, the Portuguese football star, Cristiano Ronaldo, and bid 'Good Night' to her fans on Instagram.
The beauty, who campaigned with the likes of Yammay, added a cute GIF snippet of a couple of cartoon character underneath the photo. The dog-pair is eating the same strand of spaghetti as their lips collide. The words "Buenos noches", meaning 'Good night', are above the picture, with sparkles and a heart symbol.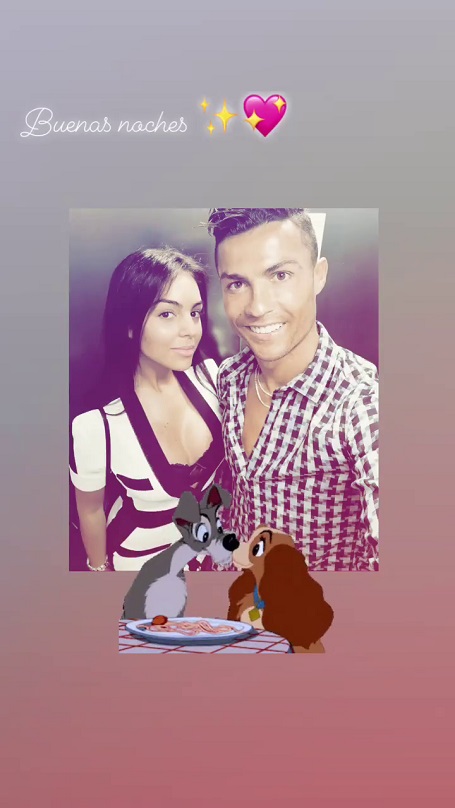 Source: Georgina Rodriguez, Instagram Story
The $5 million worth Madrid based model was in her black and white gown and Ronaldo was in his horizontally striped and checkered shirt. Ronaldo's shirt is almost like a Juventus shirt with more stripes and stripe cutter. They looked like they were heading out for some kind of a private 'friends and family only' party.
The mother to one of Ronaldo's four children, Alana Martina, is a Godmother to the other three children as well. She is firmly dedicated to the Juventus and Portugal star in every aspect of his life. She loves taking care of the children. She often takes them with her like she did when shooting a video tutorial in Italy for Rihanna's cosmetics brand, Fenty Beauty, with Cristiano Ronaldo Jr.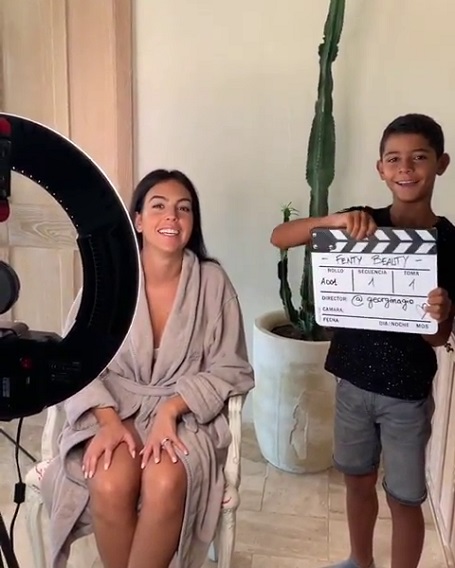 Source: Georgina Rodriguez, Instagram
The 25-year-old outshone everyone at the UNICEF Summer Gala earlier this month, and she is shining in the household life as well. She balances her own modeling career with Uno Models and becoming a mother to all four children quite incredibly.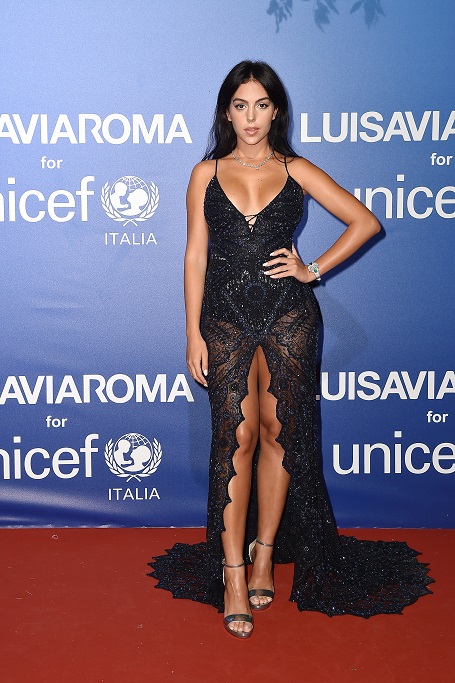 Source: Jacopo Raule, Getty Images
It is absolutely admirable, and the pictures Gio shares are uncommonly adorable. It looks like if Ronaldo finally decides to settle down as a family, Georgina Rodriguez is the girl he will be with for the long haul.
-->