Cristiano Ronaldo's Girlfriend Georgina Rodriguez Reveals The Secret To Keeping Their Relationship Spicy
Published Mon Aug 26 2019 By Sea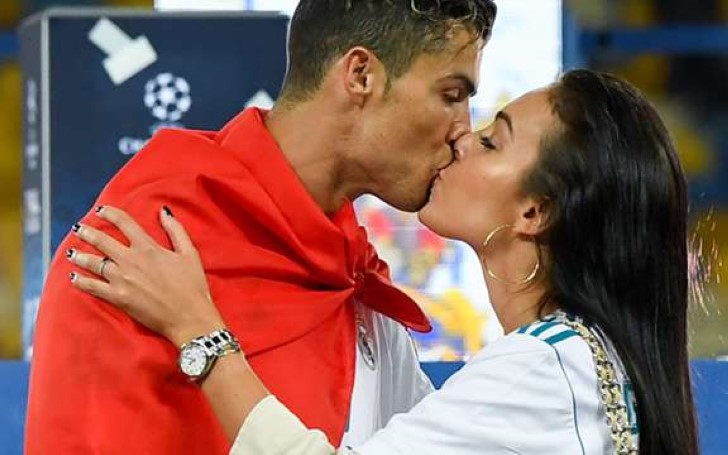 Georgina Rodriguez will trade nothing in the world for her life with Cristiano Ronaldo, and she sleeps in lingerie to keep the romance alive.
Spanish model Georgina Rodriguez admits life with a football icon like her boyfriend, Cristiano Ronaldo, is not easy at all, but she manages everything in the relationship, including raising the five kids alongside her career. Despite the busy schedule she has to keep up with, she wouldn't change it for the world.
In an exclusive interview with The Sun on Sunday, August 25, the 25-year-old also revealed how she keeps the romance between her and the Juventus star alive and spicy — by seducing him every night with a sexy lingerie.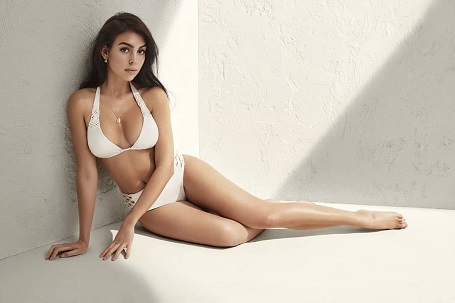 Source: Georgina Rodriguez, Instagram
The Gorgeous Gio completed the promotion video for her new Yamamay campaign last week, that showed off her glamorous figure in their exotic lingerie. And it seems she puts her own career talent of modeling for lingerie brands and editorials into action on the bedroom and makes him love her even more.
The dedication shown by Gio displays the love she has for the 34-year-old, and she will always do what need to be done in order to keep her man happy.
What I feel for him is stronger than anything, any kind of pressure. Together we are stronger and there is a mutual admiration. But to seduce and to dream is so ­important. I always sleep in lingerie and I prefer sexy lingerie. It is comfortable and sexy and ­romantic. It has everything and it will make your man happy as well.
While many believed the couple met at a Dolce & Gabbana event, Gio revealed that they actually first met while she was working as a sales assistant at a Gucci store in Madrid back in 2016. The Dolce & Gabbana event was actually their second meeting, and Gio obviously charmed the Portuguese star at the meet since they began dating that year.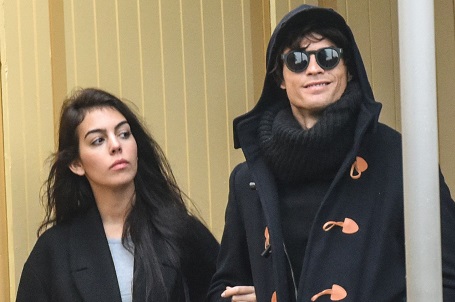 Source: MCP
The couple gave birth to a baby daughter, Alana Martina, immediately the following year in December 2017 after the twins, Mateo and Eva Maria, were born earlier that year, via a surrogate.
Gio is a huge sensation in the modeling world (since she signed for Uno Models in 2017), but she states she likes to spend more time with the family. Because "they come first," she says. Her day begins like any other ordinary mother with waking the four young children and getting them dressed and down for breakfast.
Source: Georgina Rodriguez, Instagram
After that, she plays with the little ones until lunch. After a full day of being a mother, she hits the gym where she sports Alo Yoga's fitness outfit and does her evening workout sessions. Then she enjoys TV with Ronaldo and finally goes to bed.
The pair went through various ups and downs together, and have prevailed at continuing on with their successful love life. The Las Vegas hotel rape allegations that emerged in April 2018 couldn't break them either. And when Gio's father passed away in January 2019, the two showed immense support for each other.
It's no wonder Gio wants this to work for the long haul and Ronaldo keeps standing by her side. The two make each other happy. She loves the four adorable little children and her beau.
The couple lives together in Turino, Italy, and Gio absolutely love the place. Her modeling works take a maximum of two days in a row each time, and that makes maintaining her family life easier. It's incredible how she manages to do that because many models with such a lifestyle apparently find it difficult.
If everything goes well, the engagement rumors that we heard last year could turn out to be true, and Gio could be the one that Ronaldo finally settles down for the long haul.
-->