'Back To My Childhood' - Georgina Rodriguez Looks Adorable Performing Her Dance Routine In The Advert For Yamamay!
Published Sun Aug 25 2019 By Sea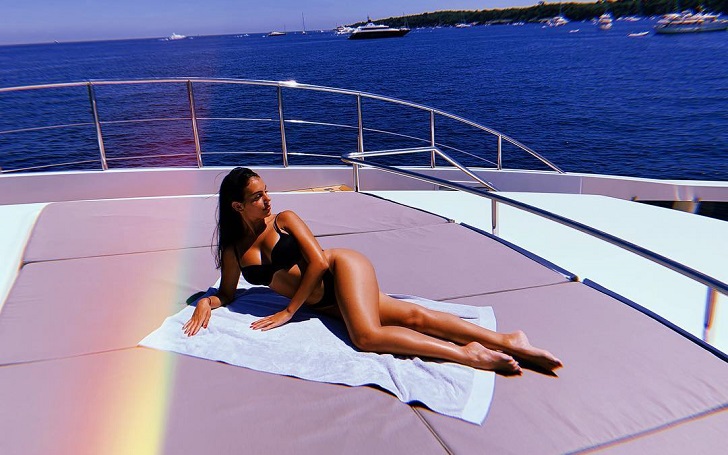 Georgina Rodriguez is living her childhood dream of becoming a dancer and a model with the new Yamamay campaign.
It was a childhood dream for Spanish model, Georgina Rodriguez, to model and attend Galas. She is now living the dream as she campaigns for Yamamay and Alo Yoga as well as modeling with Uno Models since she signed in 2017. Portuguese football star Cristiano Ronaldo was the angel to guide her to the hall of fame, and she has reciprocated his guidance with a child of their own as well as by taking complete care of the household. It includes his three other children as well.
The world knows Gio as the girlfriend of Cristiano Ronaldo, but she is more than just that. She has her own career on the line as she models for various editorials, cosmetic brands and magazines while attending numerous fund-raising events and campaigns. The most recent campaign is her second campaign for the lingerie brand, Yamamay.
Watch: Yamamay's Sizzling New Campaign for the Everybody Collection
Last week, Gio completed the campaign video for the exotic swimwear and lingerie brand, and she looked no less than sensational in it. The skin-color lingerie and then another black one bode well with the Instagram sensation. The Everybody (or Fall) Collection is already launched and is available from the brand's website.
On August 24, we got to see more from the shooting of the video as the 25-year-old shared the scenes from her adorable dance routine wearing a full black dress. Yamamay paid tribute to her with a video of her very own that is supposed to be launched for the campaign as well. According to the Instagram post, it seems Yamamay has given immense confidence for her since she teamed up with them in March 2019.
It just makes you fall more in love with the Gorgeous Gio. And yes, her followers are also extremely stunned by how she could make them want more from her after every video or a modeling campaign. And rightly so. She never stops bringing new flavors into everything she does.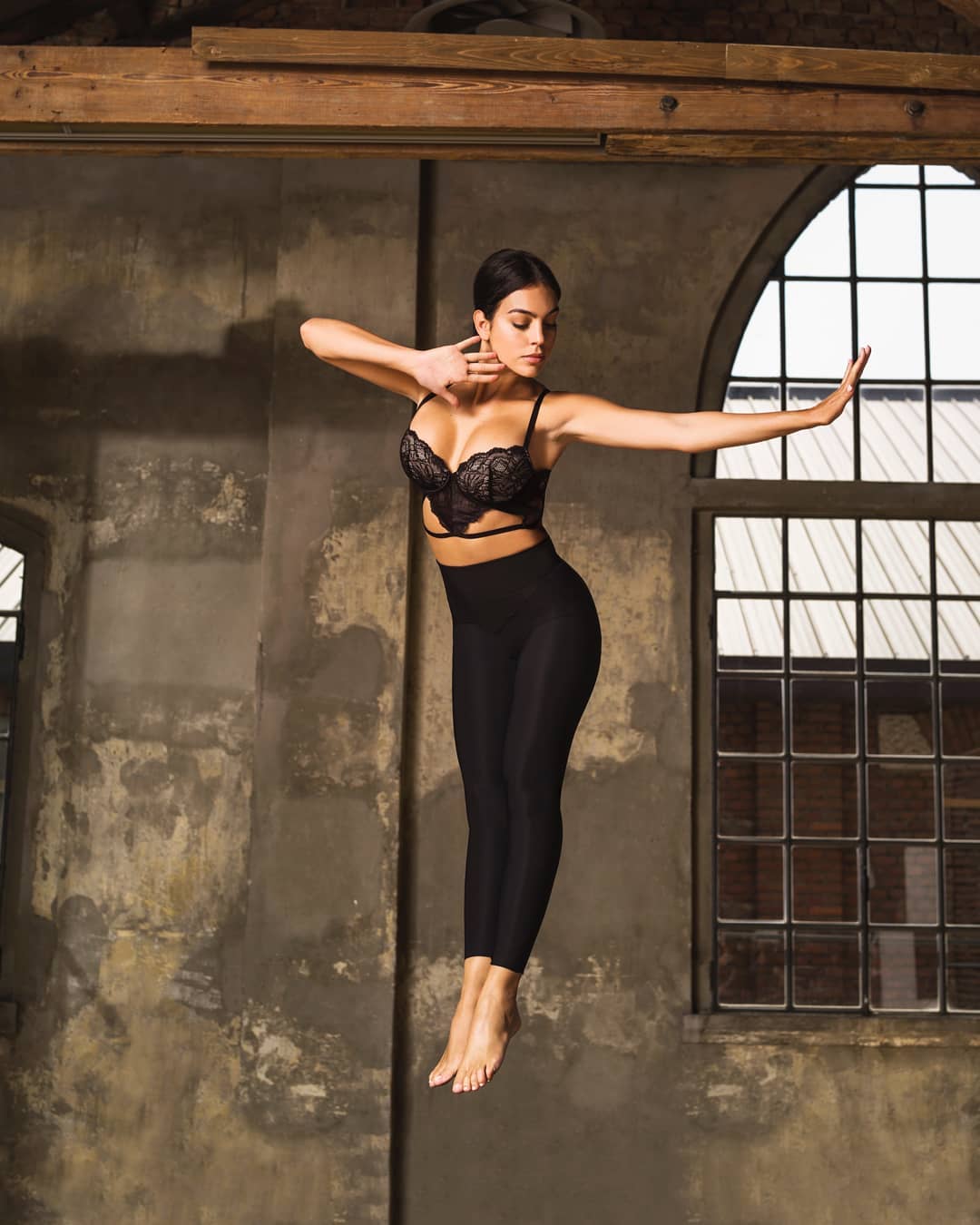 Source: Georgina Rodriguez, Instagram
It quite amazing how Gio handles everything in her life. Her personal career never interferes with Ronaldo's and taking care of the kids. She is constantly maintaining her body fitness with an everyday gym, goes around with kids to keep them happy and raise public awareness when people need it.
At the UNICEF Summer Gala, earlier in August, Gio outshone everyone else as the event raised €3.5 million for the less fortunate children. In response to the Amazon rain-forest fire, she is calling out global governments and organization for a 'Global Change'.
Georgina bonds amazingly with the kids and keeps Ronaldo happy as well, as they currently enjoy living in Italy while he plays exceptional football for Juventus. If all goes well, the wedding rumors will come true one day, and Ronaldo will put, for real, a diamond on his beloved girlfriend's hand. She could be the one.
-->