Georgina Rodriguez Looks Irresistible As She Performs A Split In Front Of A Mirror In A Dazzling Orange Outfit From Alo Yoga!
Published Thu Aug 22 2019 By Sea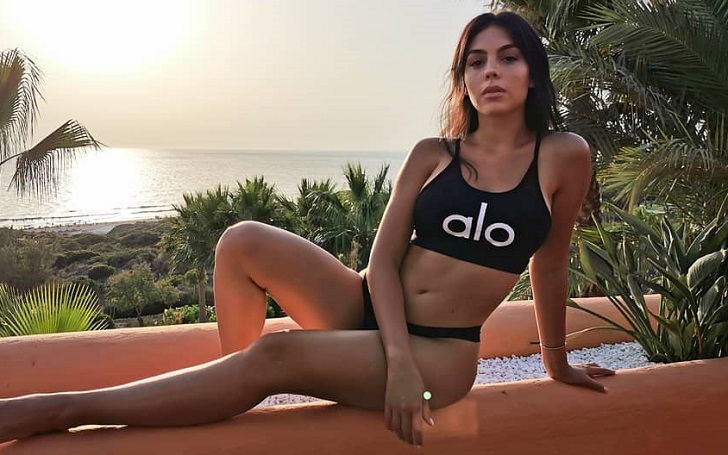 Georgina Rodriguez continues the promotion of Alo Yoga fitness costume with another sizzling workout routine.
The infamous Portuguese football star, Cristiano Ronaldo's girlfriend, Georgina Rodriguez, yet again raised the roof with a racy picture of her performing a split, on Instagram as she greeted her 12.6 million followers with a "Good Morning".
The 25-year-old model wore a tangerine fitness outfit from her favorite fitness organization, Alo Yoga, as she snapped a selfie in front of a mirror. Her mirror image also appeared in the photo frame, and the coupling of the real and the imaginary makes her look even more irresistible.
Gio is awfully conscious when it comes to her fitness and goes to the gym regularly. And each time, she wears the costume from Alo Yoga as she continues to promote the brand.
This is not the first time Gio posed in front of a mirror with the same posture. She even wore the same dazzling outfit, only of a different color. Her body is to die for as numerous fans are hugely impressed with the Spanish model.
Source: Georgina Rodriguez, Instagram
The mother to Alana Martina, one of Ronaldo's four kids, is a strong advocate of the exotic yoga-wear brand and always works out in their products. It all started back in November last year when she was chosen to be part of a project by Alo Yoga. She has been promoting the brand ever since, even if it is only through Instagram photos.
Source: Georgina Rodriguez, Instagram
Check out some of Georgina's personal Alo Yoga shots.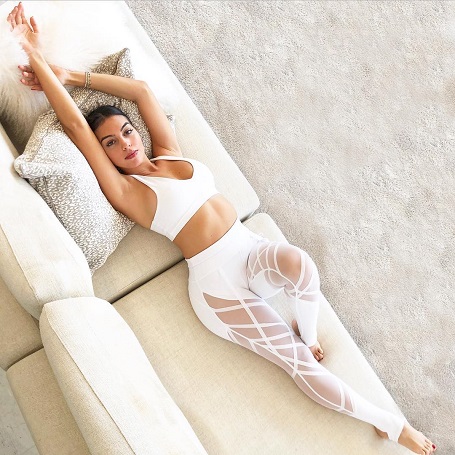 Source: Georgina Rodriguez, Instagram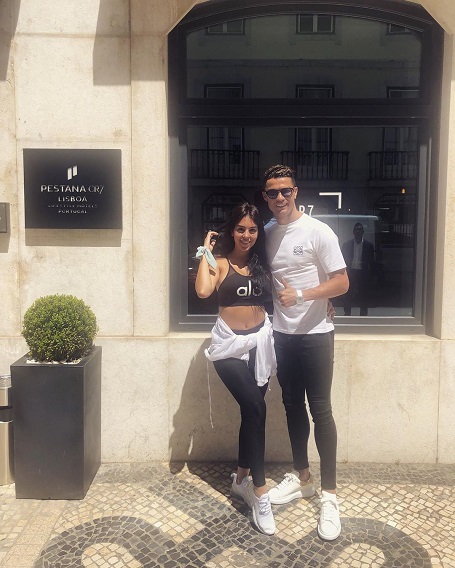 Source: Georgina Rodriguez, Instagram
Gio manages everything in her life as well as Ronaldo's and his kids' pretty well. She has her modeling career as well as the household that she has to look after. But she never misses out on working out.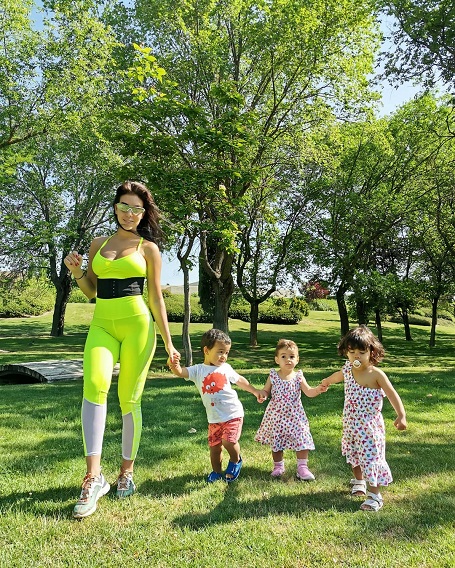 Source: Georgina Rodriguez, Instagram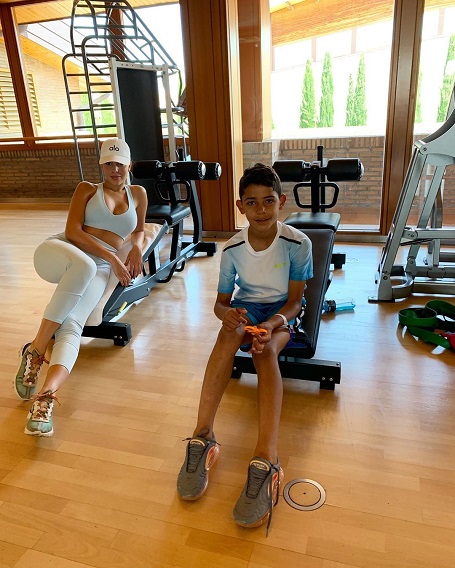 Source: Georgina Rodriguez, Instagram
The Spanish beauty is a part of several celebrities voicing their concerns over the Amazon forest fire. She posted a snapshot of the forest fire like Alexis Ren did this morning, in order to raise awareness.
Truly a soulful person, Gio never backs out of giving out to those who need it. When it comes to her family, she is even more into it. She goes off to various campaigns and events but always manages the household as she absolutely loves the time with the kids.
If Ronaldo ever plans to settle down in a family, it would undoubtedly be Georgina Rodriguez for the long haul. They just have so much fun at each others' company.
-->