Georgina Rodriguez May Have Confirmed Her Wedding With Cristiano Ronaldo
Published Wed Aug 28 2019 By Sea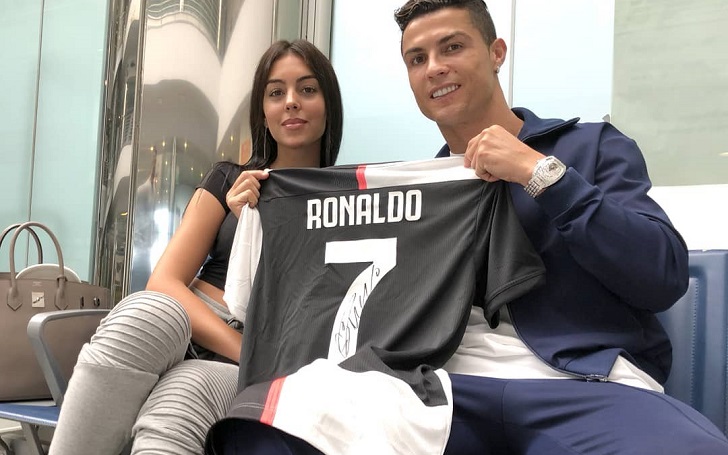 12.7 million following fans were taken aback as Georgina Rodriguez called Cristiano Ronaldo, her husband.
All the fans want Cristiano Ronaldo and his girlfriend, Georgina Rodriguez, to be shipped for a wedding. There were rumors that they were engaged already last year when both of then had their wedding fingers bound by rings. But Georgina explicitly denied the tale while admitting she would be open to it one day.
Did they secretly get married already? Georgina (nicknamed as Gio by Ronaldo) gave away something via an Instagram Story, that made her 12.7 million followers scratch their heads. A few days ago, Gio called her boyfriend by 'husband' as she waited for him while watching a Snow White (Blanca Nieves) movie.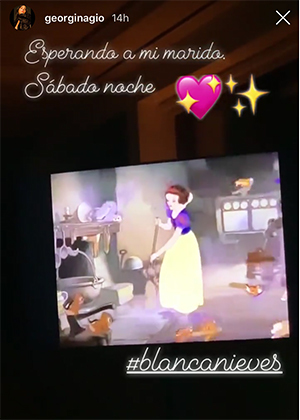 Source: Georgina Rodriguez, Instagram Story
The pair is one of the strongest celebrity couples in the world. Their life together is getting more successful every second. Ronaldo's football career, as well as Gio's modeling career, is at its peak and Gio is excellent at caring for the four kids. She is a magnificent housewife. Yup, we went there.
Ronaldo might as well ask Gio to be his bride, as he won't find someone else like her for him. She makes sincere efforts to cement the relationship they enjoy together, like wearing sexy lingerie every night for a spicy affair.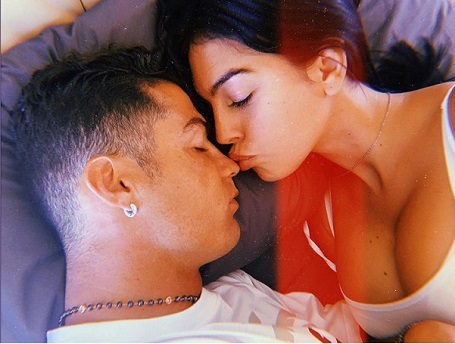 Source: Georgina Rodriguez, Instagram
The 25-year-old model loves Ronaldo's kids infinitely, sticks with him through every ups and down, makes time to go to trips with the family despite her modeling sprint, dons a body that men die for and is a fitness freak. What more could Ronaldo need to be convinced that Gio is the one for him?
Gio is the one who Ronaldo finally approves of being a mother to his kids, especially since their youngest child, daughter Alana Martina, was born back in January 2017.
The 35-year-old even provided her with a platform to pursue her modeling dream and now, look at her. Since signing with Uno Models in 2017, she is the face of beauty campaigns, like Yamamay and TWINSET Milano, and on the cover of various editorials. She owns paid partnership deals with Yamamay, Adidas, Kappa and Alo Yoga. She is now the most followed Spanish woman on Instagram.
After Alana Martina was born, people were speculating that the power couple was engaged, some sources even claimed she was already trying on some wedding dresses. Read about it here.
In February 2019, Gio finally opened up about the rumor with an exclusive interview with Hola Magazine. She shut them down, stating that they "have priorities and many responsibilities."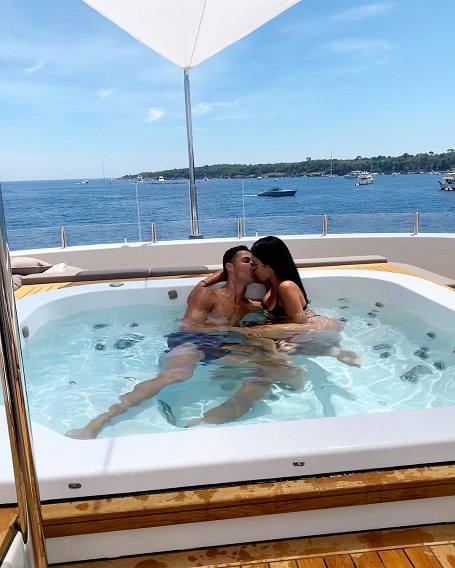 Source: Cristiano Ronaldo, Instagram
It is true that both of them remain busy for most of the year, as the football calendar and Gio's modeling projects line up around the same time. The only free time they have is during the summer, so we might not see a wedding anytime soon.
Nothing can be said at the moment, since they both go to church quite often and may have been married already!
-->