Get To Know Maximilian David Muniz Son of the Marc Anthony and JLO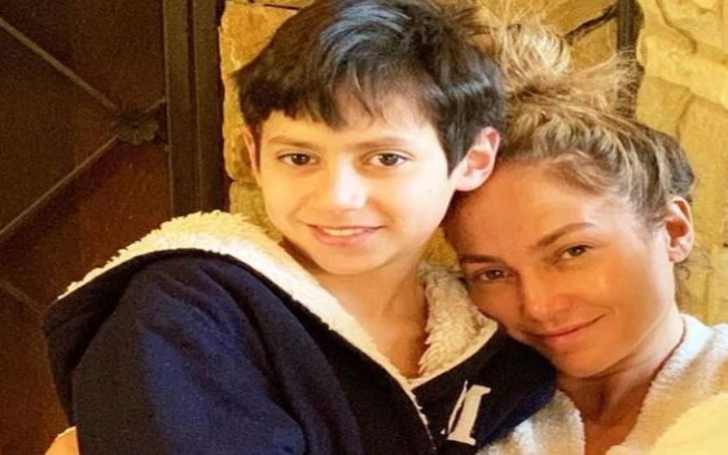 Maximilian David Muñiz has garnered attention as the twin son of the former powerhouse couple, Jennifer Lopez (aka J.Lo) and Marc Anthony. It's worth noting that both of Maximilian's parents are iconic singers with illustrious careers that have spanned decades.
Marc Anthony, in particular, boasts an impressive track record, having clinched three Grammy Awards and six Latin Grammy Awards in recognition of his musical prowess. Given his lineage, it's only natural to wonder whether Maximilian has inherited the musical talents that run in his superstar parents' veins.
Is Maximilian David Muniz Dating Anyone?
As of the latest available information, Maximilian David Muñiz is currently single and not involved in any romantic relationship.
Given his young age, it's entirely expected that he isn't engaged in any romantic pursuits. Instead, Maximilian appears to be prioritizing his education and relishing his childhood alongside his family.
Maximilian David Muniz's Parents' Wedding and Divorce
Jennifer Lopez and Marc Anthony entered into matrimony in June 2004, and their union followed a brief relationship in the late 1990s. Interestingly, their wedding took place a mere week after Marc finalized his divorce from Dayanara Torres.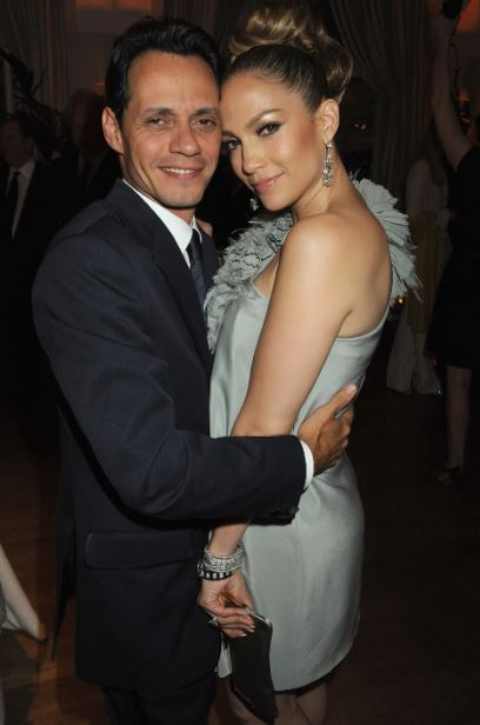 However, despite their initial connection, their marriage ultimately faced challenges, leading to their separation in July 2011. Marc initiated the divorce proceedings from Jennifer in April 2012, and their divorce was officially concluded in 2014.
While Jennifer Lopez was granted primary physical custody of their twins, they share joint custody, dividing their time between both parents. Remarkably, the former couple has managed to excel at co-parenting their children. Subsequently, Marc Anthony entered into his third marriage with Shannon De Lima, but their union also ended in divorce after two years.
Mother, JLO Actress, Dancer and Singer
Jennifer Lopez, often referred to as J.Lo, is a multifaceted American entertainer, renowned for her accomplishments as a singer, actress, dancer, and businesswoman. Born on July 24, 1969, in the Bronx, New York, Lopez's journey to stardom has been marked by incredible versatility and success.
She initially gained recognition as a Fly Girl dancer on the TV show "In Living Color" before catapulting to fame as a pop sensation. With numerous chart-topping hits, blockbuster films, and a trailblazing fashion line, Jennifer Lopez has become an international icon known for her dynamic performances and enduring influence on pop culture.
Father, Marc Anthony Latin Music Legend
Marc Anthony, born Marco Antonio Muñiz on September 16, 1968, in New York City, is a distinguished American singer, songwriter, actor, and producer of Puerto Rican descent. With a career spanning decades, Anthony has left an indelible mark on the Latin music industry, known for his powerful vocals and emotional ballads.
He gained global recognition for his salsa and Latin pop hits, winning multiple Grammy and Latin Grammy Awards. Beyond music, he has showcased his talent in acting, appearing in films like "Man on Fire" and "El Cantante." Marc Anthony's enduring influence and enduring career have solidified his status as a Latin music legend.
Wonderful Relationship With Sister, Emme Muniz
Max shares a close bond with his older twin sister, Emme Maribel Muniz, who arrived about 11 minutes before him during their birth. Emme weighed 5 lbs. 7 oz at the time of her birth, making her and Max's arrival a highly anticipated and celebrated event.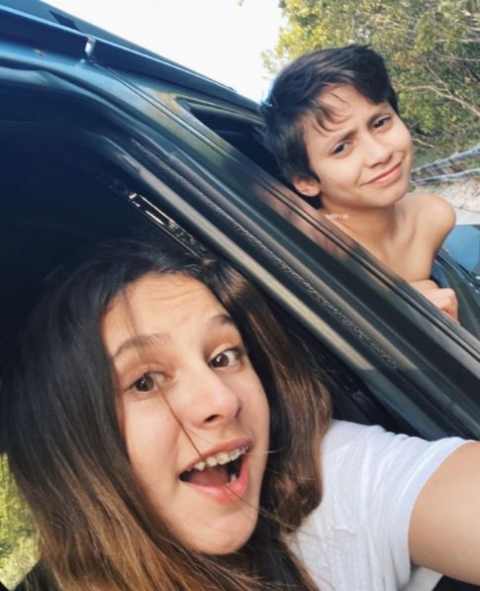 The twins also made headlines early in their lives when their parents, Lopez and Anthony, sold the exclusive first photos of the babies to People magazine for a reported $6 million, marking one of the most lucrative photo sales at the time.
Their strong sibling connection is evident, with their mother occasionally sharing heartwarming pictures of Max and Emme together on her social media profiles, highlighting the close relationship between the brother and sister.
How Many Siblings Does Maximilian David Muniz Have?
In addition to his twin sister, Max, the young star has three half-siblings and one adoptive sibling, all from his father Marc Anthony's previous relationships. The acclaimed artist's family includes:
Arianna Muniz: Marc's first child, a daughter, was born to him and his then-girlfriend Debbie Rosado in 1994. They also welcomed an adoptive son, Chase Muniz.
Cristian Marcus Muniz: Marc's second child, a son, was born during his marriage to Dayanara Torres, a former Miss Universe.
Ryan Adrian Muniz: Also born during Marc's marriage to Dayanara Torres, Ryan is Marc's second son, born on August 16, 2003.
These children make up Marc Anthony's extended family, with Max being one of the members of this diverse and talented group.
Net Worth of Maximilian David Muniz Anthony
Max Muñiz, the young celebrity offspring, has yet to embark on a professional career and is currently savoring a luxurious lifestyle while living with his family.
His mother, Jennifer Lopez, boasts an estimated net worth of a staggering $400 million, with an annual income surpassing $40 million, stemming from her multifaceted career.
On the other hand, his father, Marc Anthony, possesses an approximate net worth of $80 million, further contributing to the family's financial prosperity.
Age in 2023
Maximilian David Muniz was born on February 22, 2008, at 12:23 a.m., making him 15 years old as of the current date.
His place of birth is Manhasset, North Hempstead, Long Island, New York, USA.
Lavish Birthday Celebration
Renowned actress Jennifer Lopez pulled out all the stops to celebrate the tenth birthday of her twins, Maximilian and Emme, at the Sugar Factory in Las Vegas. The festivities included personalized birthday cakes for the kids and a bevy of extravagant gifts.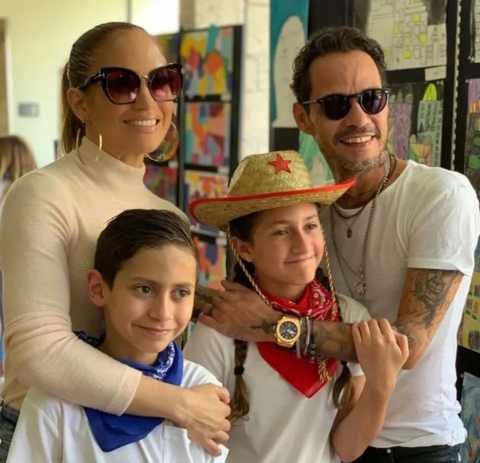 Notably, the guest list featured some A-list names, with Tom Cruise and Katie Holmes among the attendees. Tom and Katie presented the twins with stylish Bonpoint outfits, adding to the grandeur of the occasion.
Additionally, the twins received a touch of luxury in the form of custom-made fur wraps from the renowned fashion house Dolce & Gabbana.
Instagram, TikTok, and Facebook
Maximilian David Muniz maintains a low profile on social media platforms, as he is not an active presence on any major social networks such as Twitter, TikTok, Instagram, or Facebook.
It's possible that his parents have chosen to keep a certain level of distance between Maximilian and the world of social media, prioritizing his privacy and well-being.
This approach is not uncommon among celebrity families seeking to protect their children from the potential challenges and pitfalls of online exposure.
Visit Glamour Fame
-->