Getting to Know Jonathan Berkery - The Son of Legendary Tom Jones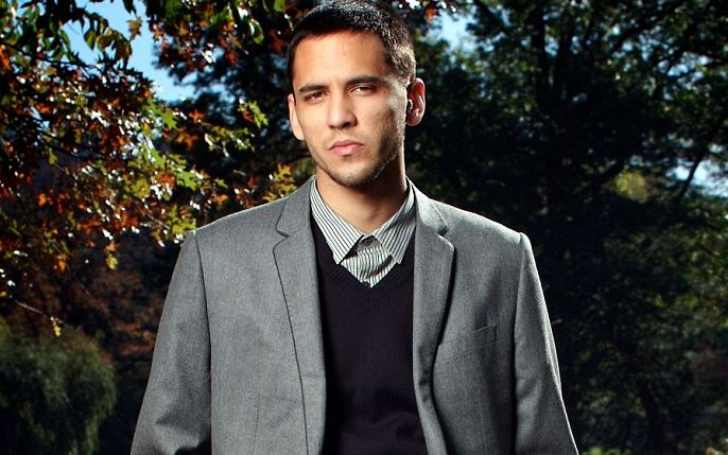 Jonathan Berkery is a rising singer who gained recognition as the estranged son of Tom Jones, one of the UK's most iconic singers. Tom Jones is renowned for his remarkable singing career, boasting over 30 albums and a plethora of hit songs, including classics like "It's Not Unusual" (1965), "What's New Pussycat" (1965), "Delilah" (1968), and "Green Green Grass of Home" (1967).
Despite Tom's legendary status and his role as a father figure on "The Voice UK," his relationship with Jonathan Berkery has remained strained, casting doubt on his fatherly image. This is because, even at the age of 83, the Welsh crooner has yet to establish a connection with his estranged son.
Is Tom Jones's Son Jonathan Berkery Dating?
Currently, Jonathan Berkery's relationship status remains undisclosed. In stark contrast to his famous father, who was renowned as a "ladies' man" during the height of his fame, Jonathan has managed to keep his love life entirely private and out of the media spotlight.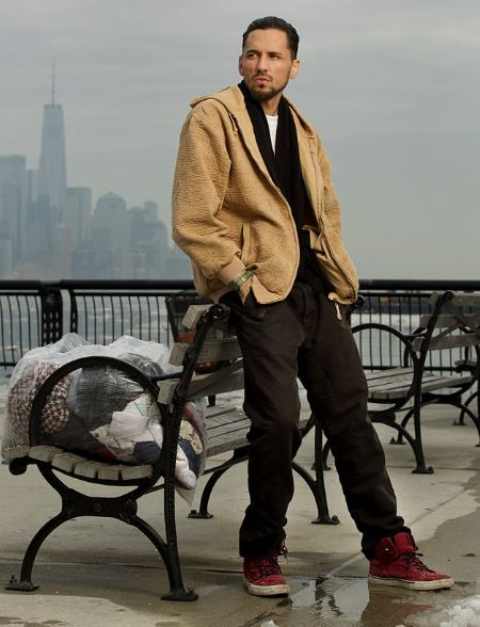 There is no information available about any of his romantic involvements, leading us to speculate that the up-and-coming singer may be single at this time.
Why Jonathan Berkery's Parents Never Married?
Tom Jones and Katherine Berkery were never married; they had a brief affair that led to an unplanned pregnancy. Their initial encounter occurred on October 29, 1987, during one of Tom Jones' U.S. tours. At the time, Tom Jones was 47 years old and already a married man with one child.
After their first meeting, Tom Jones invited Katherine to attend one of his performances, and they ended up spending three days together in his hotel room at the Ritz-Carlton Hotel in Manhattan. Their brief affair resulted in Katherine becoming pregnant. However, she only discovered her pregnancy three months later.
When Katherine attempted to contact Tom Jones to inform him about the pregnancy, she was met with resistance from the singer's assistant, who conveyed Tom's skepticism.
Paternity Lawsuit and DNA Test
In 1989, facing a paternity lawsuit filed by Jonathan Berkery's mother, Tom Jones repeatedly denied being the father. However, a DNA test ordered by Judge Judith B. Sheindlin confirmed his paternity with 99.76 percent certainty.
The court mandated Tom to pay $2,500 per month in child support, though it fell short of the $3,800 initially requested. This support continued for 18 years.
Tom also made an out-of-court settlement payment of £50,000 to Katherine. Despite financial support, Tom never offered emotional support, claiming he was deceived into fatherhood and couldn't provide more than money.
How Many Siblings Does Jonathan Berkery Have?
Jonathan Berkery, Katherine Berkery's only child, has a half-sibling on his father's side, Mark Woodward, born from Tom Jones' marriage to Melinda Trenchard in 1957. Mark was born when Tom was just 17, and their relationship is more like that of brothers than father and son.
In 1986, Tom made Mark his manager after the death of Gordon Mills, who had managed Tom's career for years. Despite the 30-year age difference, Jonathan and Mark have never met, mirroring Tom's distant relationship with his estranged son.
Father, Tom Jones Relationships
Tom Jones had a remarkable career but was equally renowned for his numerous relationships. Notably, he stayed married to his wife, Melinda Trenchard, until her death in 2016, despite being aware of his public infidelities, which lasted nearly 60 years.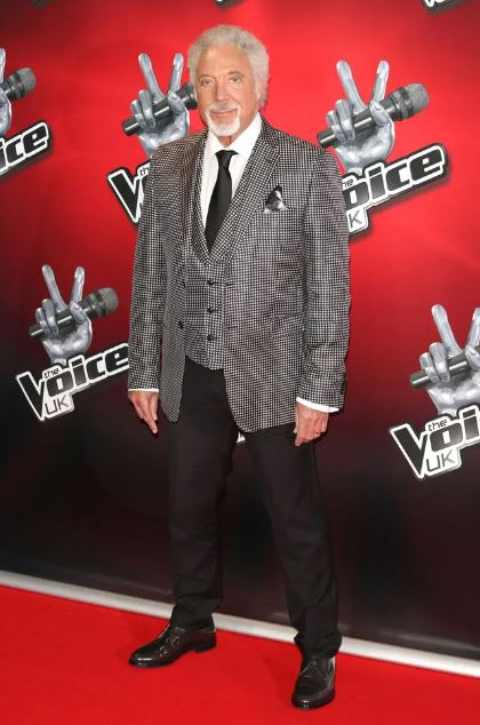 At the peak of his career, Tom admitted to having sexual encounters with around 250 women annually and was romantically linked to notable figures like Mary Wilson and Miss World Marjorie Wallace.
How is Tom Jones and His Son, Jonathan Berkery's Relationship?
Despite DNA results confirming Tom Jones as Jonathan's father, the musician has steadfastly refused to establish a relationship with his son. They have never met in person, with their only connection being through music recordings, films, and the media.
However, Jonathan still holds hope for a future reunion. In 2018, upon learning of his father's health condition, he reached out to his half-brother, Mark, in an attempt to arrange a meeting, but this effort has yet to materialize.
He is a Singer Like Father
Jonathan Berkery, inheriting the music talent from his father Tom Jones, pursued a music career under the stage name Jon Jones. He performed his dad's hit songs like "Delilah" and ventured into the US teen boy band scene briefly.
Jonathan now earns a living singing in bars, nightclubs, and on the streets, often accompanied by his guitar. While people often note his resemblance to Tom Jones, his solo career struggled despite sharing stages with music greats like Jay Z, Nelly, Shakira, Blu Cantrell, and Lil Kim.
Jonathan's criminal record, including gun possession and substance abuse, contributed to his challenges. He attributes his difficult life to his father's lack of acknowledgment.
Tom Jones Drug Addiction
Tom Jones' illegitimate son, Jonathan, has faced a challenging life as a struggling musician, experiencing homelessness multiple times, and resorting to shelters and park benches. He turned to drugs during his youth to cope with his father's rejection and has been arrested on drug-related charges.
Jonathan attributed his rebellious behavior to the absence of his father, expressing a deep need for paternal connection. Despite attempts to reach out to Tom Jones and his half-brother, Mark, he received no response.
In 2018, he was seen busking with his father's songs on New Jersey streets, living in a homeless shelter, and working part-time for a meager wage.
His Age and Ethnicity
Jonathan Berkery, also known as Jon Jones, was born on September 27, 1988, in New Jersey, USA, making him an American citizen.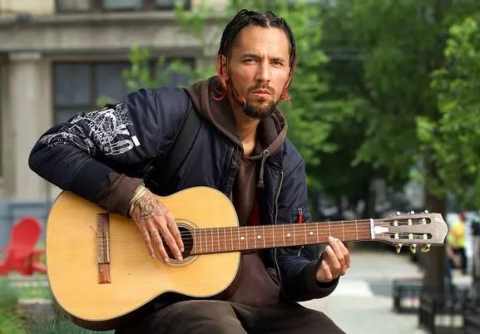 He comes from a mixed ethnic background, with Welsh roots from his father and some Asian ancestry from his mother.
While Jonathan has not disclosed details about his academic journey, he is reported to have studied in New Jersey and was known for his intelligence during his student days.
Jonathan Berkery's Net Worth in 2023
Jonathan Berkery, lacking a stable income or career, earns money through street and online singing, as well as donations from sympathetic strangers or fans. His net worth remains undisclosed but is presumed to be quite modest.
In contrast, his father, the renowned Welsh singer Tom Jones (Sir Thomas John Woodward OBE), has a highly successful career with exceptional vocal talents and musical achievements. Tom Jones has amassed a substantial net worth estimated at around $300 million, underscoring his widespread popularity and significant influence in the music industry.
Visit Glamour Fame For More
-->