Shakira Defends Her Song Against Plagiarism In Spanish Court
Published Thu Mar 28 2019 By Tess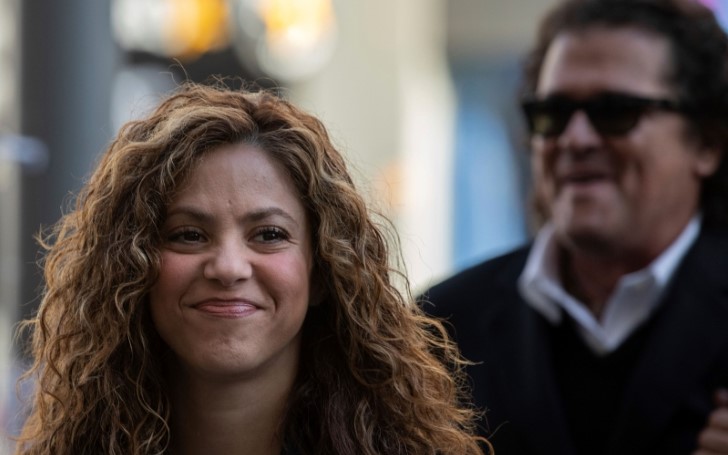 Shakira defends her song "La Bicicleta" against plagiarism in the Spanish court.
On Wednesday, Colombian singers Shakira and Carlos Vives appeared in a Madrid court to answer allegations by a Cuban-born singer and producer for plagiarizing his work in their award-winning hit "La Bicicleta."
Shakira appeared on the court to defend her song in downtown Madrid on Wednesday. When asked for comments the Dare singer, however, didn't respond to the reporter's questions.
Previously, Livan Rafael Castellanos also allegedly accused Shakira and Vives of replicating lyrics, rhythm, and melody similar to those of his 1997 song, "Yo te Quiero tanto" in their Grammy-winning song "La Bicicleta" - which means "The Bicycle" in English.
Shakira defends her song against plagiarism in Spanish court.

SOURCE: New Haven Register
The plagiarism claims by the singer Livan, however, was dismissed by the singers.
See more: Jordyn Woods Might Face a Lawsuit from the Kardashians Over Red Table Talk Appearance
In 2016, "La Bicicleta" won two of the three biggest Grammy Latino awards including song and record of the year.
It is not the first time Shakira was accused of plagiarism of this sort.
Back in 2010, the Dominican Wilfredo Vargas accused her of plagiarizing his song "El negro no puede" on her hit song "Waka Waka" which was also the official song of the FIFA World Cup 2010.
Don't miss: Johnny Depp Files $50 Million Defamation Lawsuit Against Ex-Wife Amber Heard
Four years later, Dominican Ramón Arias Vásquez once again filed a lawsuit against Shakira for the subject "Loca", included in his album Sale el Sol.
Read more: Gwyneth Paltrow Is Getting Sued After 'Skiing Out of Control'
As per Vives, he appeared on the court to welcome the chance to clear his name.
-->