Gigi Hadid Debuts Gym-Friendly 'Dad Shoes' For Reebok
Published Sat Feb 09 2019 By Jessica
Victoria Secret's angel Gigi Hadid teamed up with Reebok for Gym-Friendly Reebok creations.
Starting from merely $35 to $110, you can get the latest Gigi Hadid recent 90s inspired Gym-Friendly 14-piece collection she launched with Reebok.
Hadid and Reebok collaboration workout gears available in colorful jackets, tracksuits, leggings, leather sneaker, and bodysuit comes in sizes ranging from 2XS to XL.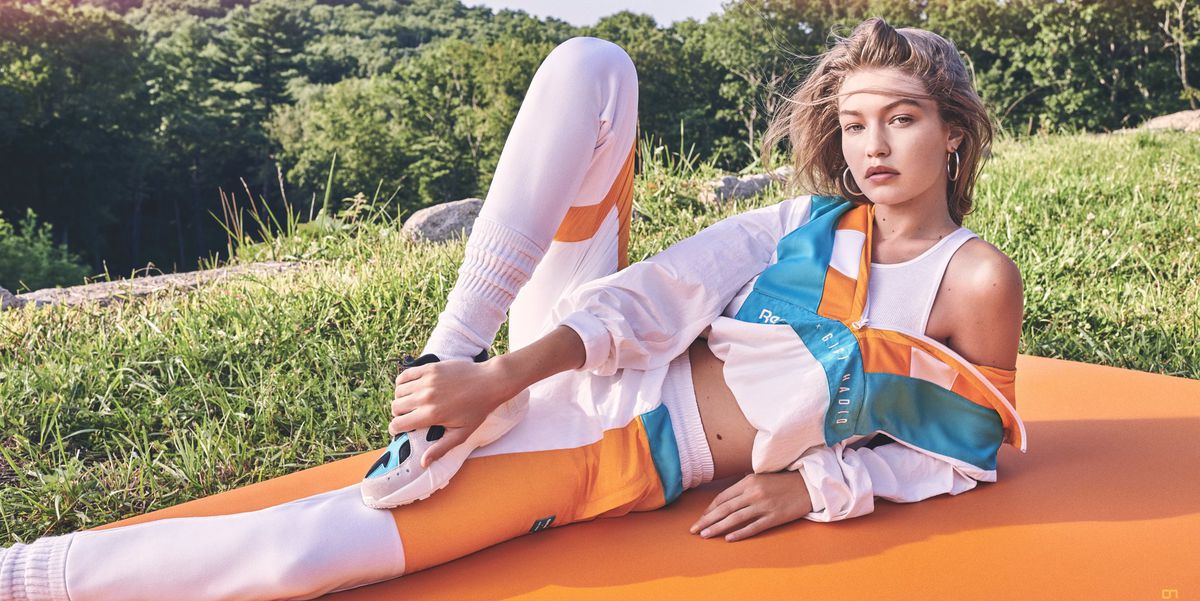 Gigi Hadid wearing ReebokXGigi collection
SOURCE: Fashion Flippes
Gigi, herself a former high school volleyball player designed the comfy collection that celebrates both fashion and sports. The model even wrapped herself in one with color-blocked patterns during the collection launch event in New York.
See:Hailey Baldwin Reveals About Her New Married Life With Justin Bieber
At the press event, she spoke passionately about the collection revealing the manifesting fusion of her parent's (Dutch, Palestinian and American) heritage.
Gigi also explained the ReebokXGigi collection's shoes is remixed with the model's extra chunky dad shoe inspiration.
"A lot of people are buying thousand dollar dad shoes and can't actually go to the gym in them, so I'm making the dad shoe that will actually support your foot and you can play anything in it or take them anywhere."
Sharing the athletic side of her story how she gained her confidence through sports, the model said:
"I found confidence in myself growing up, which was through being an athlete. I knew I wanted that story very much to be about how being an athlete made me the person that I am, and gave me a work ethic and kind of a drive to get here."
She further explained at the press tour on her collection that it's also made for women who define their own style boundaries and for those who aren't scared to challenge convention.
"This collection is about looking at the past and reinterpreting that creative boldness for today."
The 23 years old model took to her social media to share a few glimpses of herself in the collections expressing her gratitude.
"Designing my first athleisure collection for @Reebok @ReebokClassicswas everything I'd hoped. Growing up, sports played such a big part in my life, and many of the lessons I learned as an athlete have been true guides for me in my personal and professional life."

"Today, two of my high school volleyball coaches have come across the country to NYC to help me launch this first #REEBOKxGIGI collection with a day on the court. 🏐"

"This amazing collision of worlds is the epitome of what this collection means to me and I really hope you love wearing it in and out of the gym. 🧡 It's made for play !!!!!!!!!!!! With love. xG"
Gigi started to work with Reebok since last year. In November 2018, she launched two training collections with the brand titled 'Future Nostalgia'.
Read too:Nicki Minaj Shows Some Love to Ariana Grande in Her New Song "Bust Down Barbiana"
Well, thanks to REEBOKXGIGI collection for now making our gym workouts even easier.
-->