Godzilla Vs King Kong - Who Wins The Monster Battle?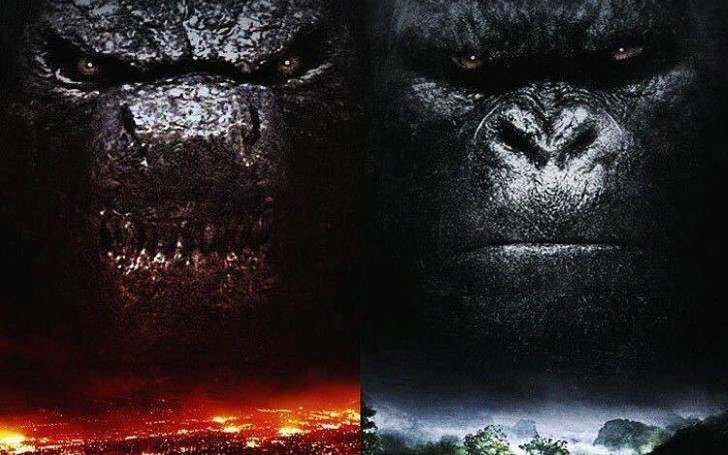 It's a long-awaited battle, Godzilla Vs King Kong which is set to release in 2020.
While it might seem that it's going to be a piece of cake for the Godzilla, the co-writer of the movie, Michael Dougherty said we should not judge just yet.
It is easy for us to assume Godzilla is bigger, spit blue fires out of his face, against the Kong, who has nothing special apart from his weird obsession with blondes. It is definitely G that is winning. But is it going to be that easy for the lizard?
Godzilla VS King Kong.
Source: Godzilla
Michael in an interview talked about the long-awaited battle between Godzilla and King Kong, the plan which started since 2014 with Godzilla reboot.
See Also: Stark And Lannister Are Working Alongside Sorcerer Supreme In The Upcoming Film '1917' Which Could Take The Box Office By Storm
The co-writer is comparing the battle with classic underdog stories as the fight is not evenly matched. Michael said it's almost David versus Goliath situation as everyone at the moment are assuming Kong does not stand a chance.
The co-writer further added it's almost like watching Rocky go up against Ivan Drago and it may seem very unfair but clearly, this means the underdog might have a few surprises up his sleeves.
"If you really take the time to look at Kong as a character, it's like, 'Okay, in Skull Island he was an adolescent, so he was still growing.' So who knows how big he is since the 1970s when they first met him?" - Michael Dougherty
Recommended: Jennifer Lopez Who Is Set To Play Stripper In The Upcoming Film 'Hustlers' Looks Impressive As She Bares Her Abs in a Pink Bikini

This is certainly a big hint from Michael - it's safe to assume at this point that Kong was hit by a high amount of growth spurts during his adolescent. Let's just hope that it's true. However, that still remains the mystery.
These legendary monsters have been around for generations, it's the second time the two of them will battle. The first Godzilla vs King Kong came in 1962.
People just love watching big monsters fight each other, and this one is going to be epic for sure and Michael Dougherty confirms.
Godzilla Vs Kong Is Coming in 2020.
Source: MovieWeb
The co-writer believes that after watching King Kong, Japanese filmmakers were hugely inspired and Kong was the direct inspiration for Godzilla.
Read Also: Marvel Producers Promise More LGBTQ+ Characters Are Set To Feature In Upcoming Films

Dougherty further added it was not just spontaneous thought; when two extremely hyper-aggressive masculine territorial animals who both believe they are rightful rulers of the world, this was inevitable.
-->