Stark And Lannister Are Working Alongside Sorcerer Supreme In The Upcoming Film '1917' Which Could Take The Box Office By Storm!
Published Tue May 28 2019 By David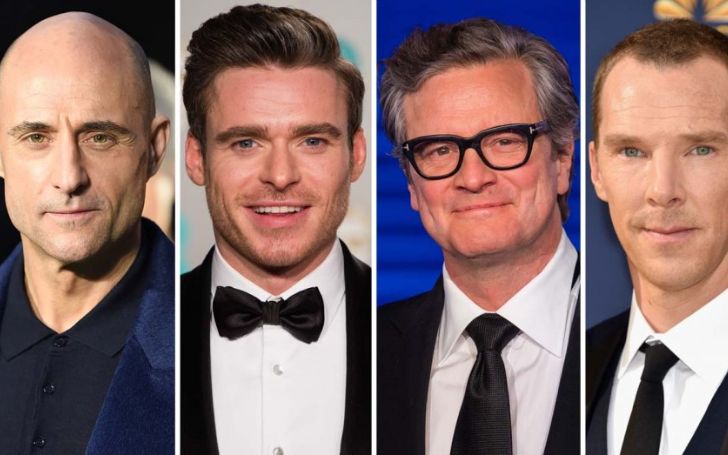 Endgame star and the former Game of Thrones actors set to appear in a war movie.
Last March, Avengers: Endgame's Benedict Cumberbatch, Colin Firth and Mark Strong (from the Kingsman franchise), Andrew Scott (Fleabag 2016-2018), Richard Madden and Dean Charles Chapman (Game of Thrones) were all tapped in for the ensemble of Sam Mendes' World War I drama "1917."
The same month, DreamWorks Pictures and Universal Pictures announced "1917" would start shooting on the 1st of April in England and Scotland. As per recent reports, the production for the film has already begun and will continue through June 2019 in Wiltshire, Hankley Common, and Govan, Scotland, as well as Shepperton Studios.
(from left) Colin Firth, Benedict Cumberbatch, and Richard Madden set to appear in a war drama movie, 1917.
Daniel Mays, Adrian Scarborough, Jamie Parker, Nabhaan Rizwan, and Claire Duburcq are also appearing in the film.
Also Read: Will There Be Another Series of the Benedict Cumberbatch Detective Drama 'Sherlock'?
The film tells the story of two young British soldiers, previously announced as being played by George MacKay ("Captain Fantastic") and Dean-Charles Chapman, on a single day at the height of World War I, both of whom now have been cast into the film. Apparently, they are portraying the young British soldiers in the movie.
Former Game of Thrones actor, Charles Dean Chapman is also starring in the movie, 1917.
Universal announced late last year that it had given a limited release date of Dec. 25 to "1917" and then would go for a wide release two weeks later on Jan. 10, 2020. Steven Spielberg's Amblin Partners is producing the war drama through its DreamWorks Pictures brand.
Recommended: Original Avengers: Endgame Title Revealed And The Reason It Changed
Mendes scribed the script with Krysty Wilson-Cairns and will also direct and produce the movie. Pippa Harris, Mendes' accomplice at Neal Street Productions, will likewise venture the project with Jayne-Ann Tenggren and Callum McDougall.
Amblin Partners won a spec bundle auction for "1917" in June 2018. 1917 was the fourth year of World War I, which finished on Nov. 11, 1918.
You May Also Like: Richard Madden Is Reportedly In Talks To Join Marvel's 'The Eternals'
"1917" marks a get-together for Mendes and DreamWorks. The British chief won an Oscar for his first component, 1999's "American Beauty," and had also directed "Street to Perdition" and "Progressive Road" for DreamWorks. Mendes additionally helmed "Jarhead," "Let's get this show on the road Go," and the last two James Bond films: 2012's "Skyfall" and 2015's "Ghost." Thomas Newman will be composing the score for the film.
The film is scheduled to be released on 25 December 2019.
-->