Marvel Producers Promise More LGBTQ+ Characters Are Set To Feature In Upcoming Films
Published Fri May 10 2019 By David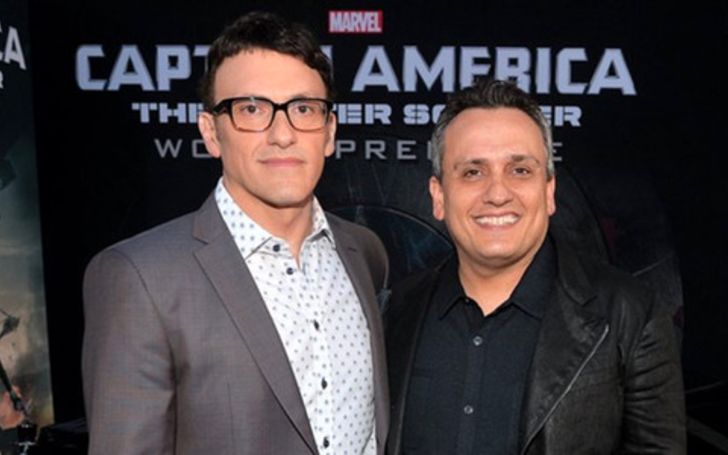 MARVEL ASSURES MORE LGBTQ+ CHARACTERS WILL BE IN UPCOMING FILMS
Avengers: Endgame co-director Joe Russo has let slip that Marvel is considering the idea of introducing a new gay character in an upcoming project.
We don't know a lot about MCU's plans for Phase Four just yet, but Russo has now affirmed the studio will be confirming plans for a movie that features an openly gay character "pretty soon".
"We're gonna find out," Joe said when he was asked about gay characters in the MCU in an interview with Entertainment Weekly's SiriusXM.
Marvel assures they will soon include LGBQ+ characters in the future movies.
"You know, there is a gay character coming up in one of [Marvel's] films. I think Kevin [Feige] will make that announcement I'm sure pretty soon."
There was also a hint that an existing Marvel character is already LGBTQ+, but it simply hasn't been showed on-screen at this time.
Also Read: The Russo Brothers Explain Why Cap Chose Sam Over Bucky In Avengers: Endgame
When that exact question came up, Anthony Russo subtly answered: "That's a story for another day."
Joe's comments come after he was asked about his own cameo in Endgame, which made his unnamed character the first openly gay person in the Marvel cinematics.
"Yes, [first] openly gay character," the big brother responded. "There have been insinuations about other characters' sexuality but this is the first openly gay."
Recommended: 10 Moments In Avengers: Endgame That Took Everyone By Surprise!
Joe's character appeared in a support group that Captain America goes to at the beginning of the film for people dealing with the aftermaths of Thanos's Snap, and talks about going on a date with another man.
Previously, Marvel production chief, Victoria Alonso insinuated the currently-casting of Eternals adaptation could feature the studio's first gay superhero as she stated that Marvel is committed to diversity and inclusivity.
"We are going to cast the best Eternals cast that we can, and when we're ready to announce it, we promise you we will," Alonso said.
"Why wouldn't we be [committed to diversity]? Why wouldn't we be? I'm so passionate about this, I've got to tell you. Our entire success is based on people that are incredibly different."
Victoria also explained that the studio has always been interested in diversity and inclusivity and that their determination is to have that for all of the people out there watching the MCU movies.
You May Also Like: Robert Downey Jr. Was Reluctant To Say Tony's Final Line In Avengers: Endgame
"If we don't do it that way for them, we will fail. If we don't put the pedal to the metal on the diversity and the inclusivity, we will not have continued success."
On the same note, Marvel casting director Sarah Halley Finn iterated, "You're gonna see even more new faces — and faces from all different background, all ages, all ethnicities, LGBTQ, people who are differently abled.
"It's a priority to have authenticity, to increase representation, to give greater representation to actors who have not traditionally been represented in mainstream movies on the big screen."
-->